You can inform, advise and inspire your customers and contacts by sending them striking emails and newsletter, for instance. This is called email marketing. Showing yourself in the mailbox of your target group as a company is an essential element of your communication plan. Why? Let's find out.
This is email marketing
Would there be an 'email marketing' definition? Well, more or less. The principle behind this
form of marketing
is not written in stone, but email marketing mostly boils down to the same thing. At Flexmail, we use the following description:
Email marketing is understood to mean sending email campaigns to keep registered contacts up to date about your products and services, etc.
This is a brief explanation. Being to the point, by the way, will come in handy when you enter the world of email marketing. Your recipient prefers receiving short emails and newsletters. Long epistles are a no-go.
However, the term 'email marketing' deserves some more attention, for email marketing is an essential part of online marketing and gives you the possibility of
communicating directly with a specific target group by email
.
More effective than social media
With good email campaigns you convince your recipients to perform a certain action, such as buying a product or registering for something.
To use email marketing effectively and smartly, you need
email marketing software
or an email marketing tool – in short, a platform for preparing and launching emails. It is a good thing you are surfing on the Flexmail blog here, the ultimate
Belgian email marketing platform
.
Email marketing is actually the method by which you keep in touch with your customers by email. Although some suggest that social media have replaced email marketing when it comes to reach and revenue, this is not the case at all. There are still more email users than social media users. Additionally, it is a less fleeting way of conducting marketing.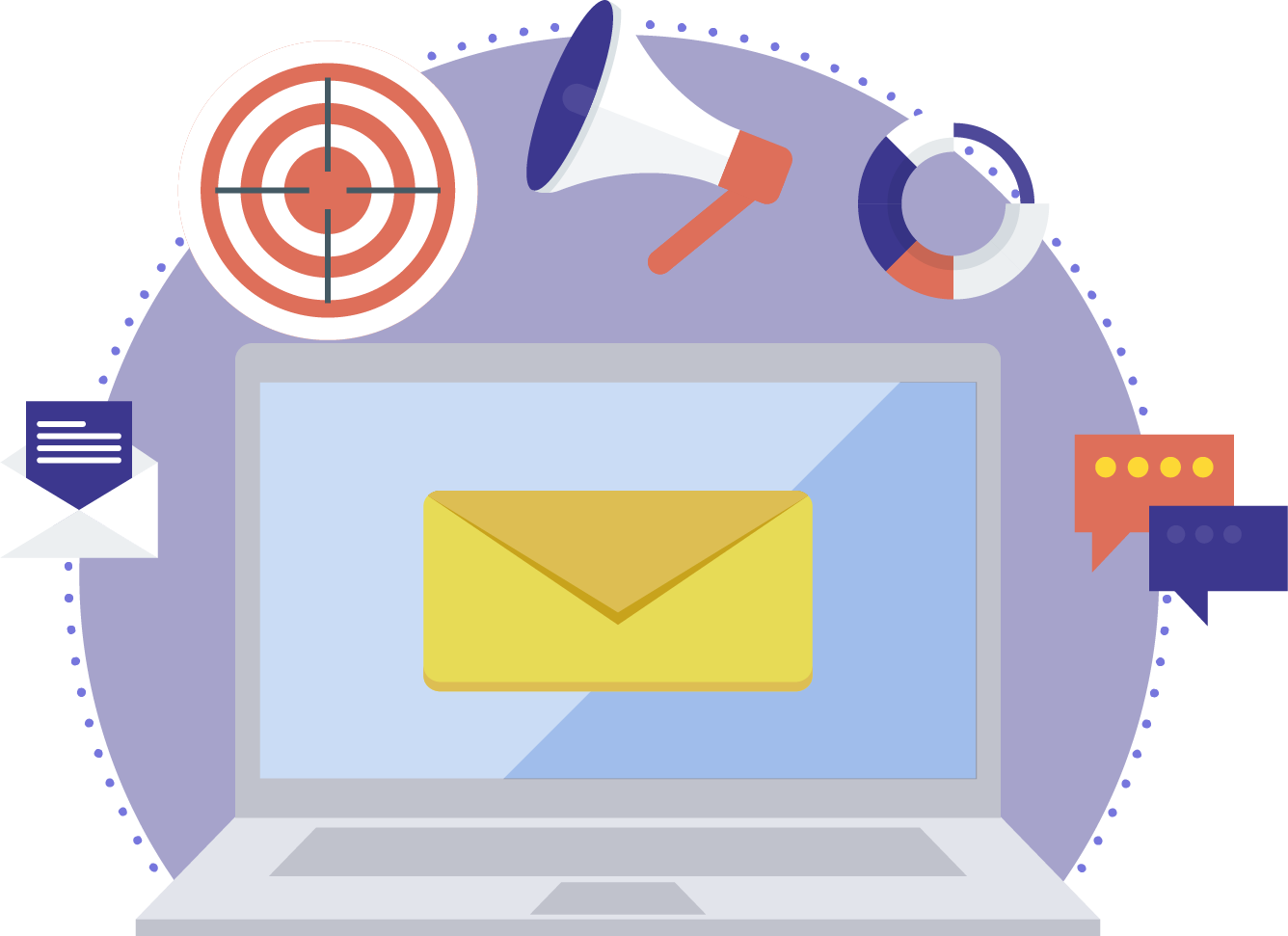 Email marketing adds value to your communication strategy.
Email marketing: exquisite rather than a missed opportunity
Email campaigns consist of
professional emails on a larger scale
, such as monthly newsletters, welcome emails to new customers, or surveys. Email marketing is the perfect chance to communicate with your target group.
Better still: you contacts look forward to your emails. After all, they subscribed on your website themselves, or they completed the form when they visited your shop. In other words, your email is not unsolicited.
Thanks to
email marketing
, your organisation remains in your customers' thoughts, and they even return to your website. It would therefore be a missed opportunity for you as a company not to launch email campaigns.
Let's have a look at the figures:
A study by the
Direct Marketing Association (DMA)
shows that email marketing has an
impressive Return on Investment
(ROI). Companies receive more than 38 euros for every euro invested.
With over 5.5 billion active email accounts your potential group of recipients is huge, for both the B2B market and the B2C market. So it is not surprising that
87% of B2B organisations
using email marketing do so to get
new leads
.
Advantages of email marketing
Contact details are valuable: recipients give you their email address in exchange for valuable newsletters and useful information.
Global reach: with email you reach a global audience in a trice.
Flexibility: you adjust your campaign strategy in no time, for example when you have new products or a special offer.
Remaining top of mind: email marketing ensures you will remain in your customers' thoughts and allows you to come in and say hello, so to speak.
How does email marketing work?
There is a good chance that after reading this first part of our blog post you can hardly wait to start with email communication. Wonderful! But
how to start email marketing
? You need an answer to this question too, otherwise your plans will lead to a full mailbox. In other words: chaos and no structure. It takes a lot of preparation to use marketing via email effectively.
What do you want to achieve, and who do you want to reach?
You've got mail
, but who is this you?
Integrate email marketing with your entire content strategy.
If you do not, your email campaigns will be dummies rather than the real deal. Determine what your target group is, what you want to communicate and how you want to do this.
Example: you organise group travels, and those interested left their email address on your landing page. In your first email, you present your offer together with all departure dates. If your contacts have not registered yet, make sure you have an inspiring reminder email in reserve, as well as email newsletters with practical details and
inspiring stories
by those who did travel with your organisation. This entire process is an example of an email marketing strategy.
Creating an email list
No email messages without any email addresses to send them to. Therefore, focus on your email list, also called your
contact list
. Fortunately, you do not need to do most of the work. Most contacts register themselves.
Place a registration form on your website, for instance. It is an easy way to have customers subscribe to email newsletters and email updates. In addition, you have to
convince your contacts of the added value of your email marketing at the very start
.
Do they receive exclusive discounts and promotions? Do they receive personalised emails? Those subscribing to the newsletter, receive a 5% discount on their next purchase – an effective way often used to collect email addresses.
Email segmentation
Once you have collected email addresses, you divide them into various lists on the basis of language, city/town, interests indicated, etc. You can get this information by asking for it in your registration form.
This is called
segmentation, and it is an indispensable tip
if you want to use email marketing successfully. Sending every email to every contact is not a good idea. With segmentation, you adjust your target groups to various campaigns and vice versa, so that your contacts receive emails that really matter.
Email automation?
'Automation' (email automation) is another term (besides 'segmentation' or 'segmenting') that is widely used among email marketing users. Automation means that specific emails are automatically sent when a customer performs a certain action on your website.
A
simple example of marketing automation:
your customer places an order and automatically receives an email with a list of all products ordered, payment details and additional tips and relevant developments.
You can also send email messages automatically to customers who have not ordered anything for half a year, to people who celebrate their birthday or to those who have just created an account on your website. The possibilities are endless.
Four important factors with respect to email automation:
The content of your emails
The trigger for a certain email
The frequency of your emails
The sequence of your emails
Together, these factors constitute a so-called
workflow
. Let's assume that a customer registers for an event (a trigger). In that case, this customer can expect he/she will receive a series of consecutive email messages about the event: an 'event workflow'.
A workflow can be compared with a decision table. When something happens (e.g. 'customer places order'), an action can be linked to it (e.g. 'send a payment reminder').
Measuring results: from open rates to click-through rates
One of the absolute advantages of email marketing:
measuring is really knowing
. Thanks to various reports and figures, you know exactly how often your email has been read, who has clicked through, and which website link is the most popular one.
Delivery rate
It all starts with the delivery rate (receipt percentage) of your emails. You can measure
who has actually received the campaign
. Email addresses that are not (or no longer) up to date and emails that are considered spam (spam emails) are two reasons why emails are not delivered.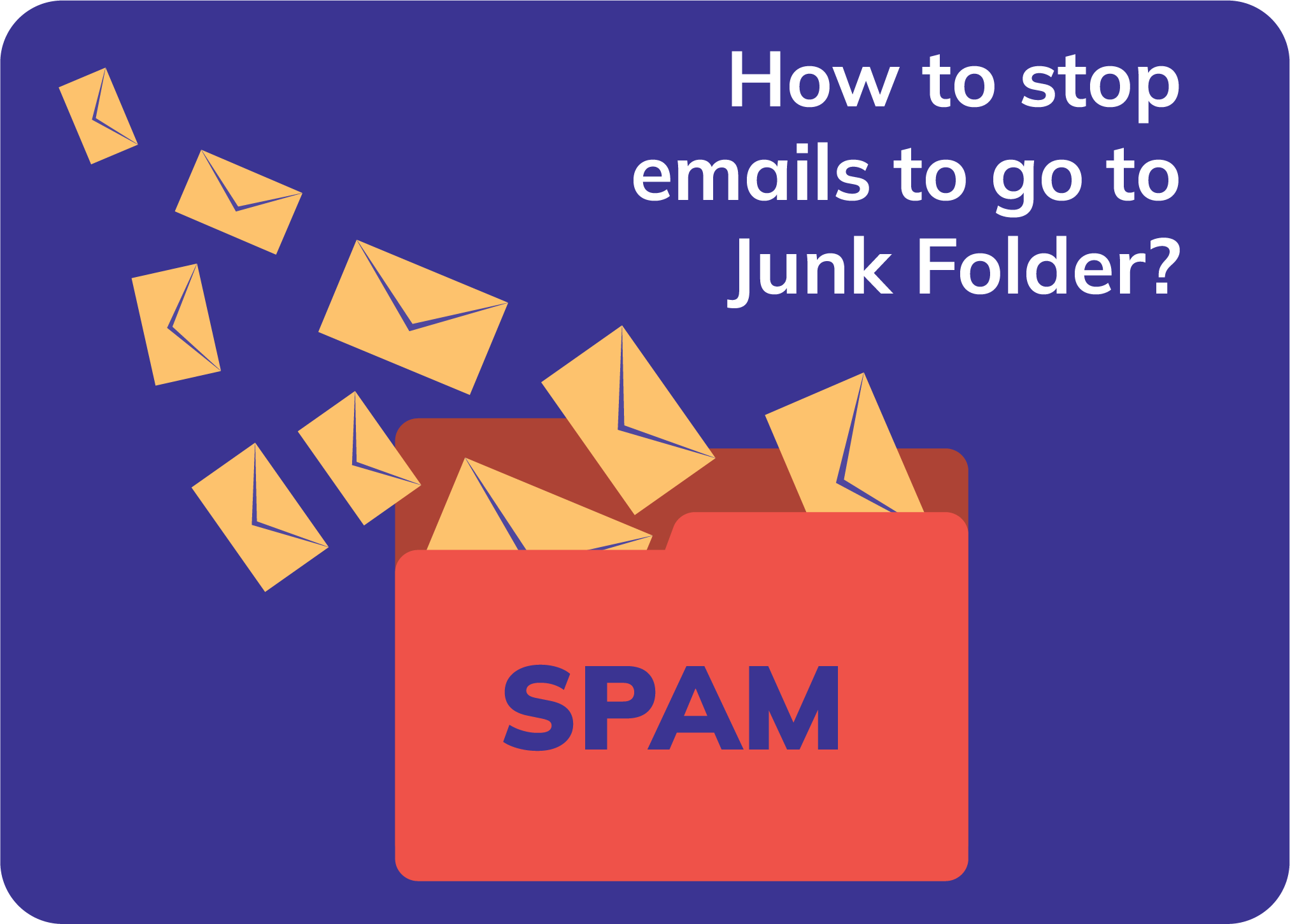 Some spam filters can mark your emails as undesired emails.
Open rate
Have your emails been delivered without any problem? Great! But who has opened your newsletter as well? To find out, you have to look at the open rate of your campaigns. The open rate is the percentage of emails correctly delivered as well as opened.
Spoiler: even the finest emails are not opened by everybody. That is a fact. If your open rate is about 18% or thereabouts, you have no reason whatsoever to complain.
Click-through rate (CTR)
Every email marketeer's dream:
customers who do not only open your emails, but who also click the links in those emails. This cherry on the cake is what the click-through rate (click percentage) refers to. A CTR of 14% is not bad at all.
Conversion rate
Conversion rate is the percentage of customers who, after clicking through, buy a product or perform the action you wanted them to perform via your email marketing. Marketeers closely monitor this rate, and the higher it is, the better of course.
A/B testing
A way of improving the various percentages of your email campaigns is by A/B testing, in which
two versions of an email campaign
are sent to a certain target group. The content of the two emails is adjusted, for instance a different email subject, a different email structure, or fewer or more action buttons.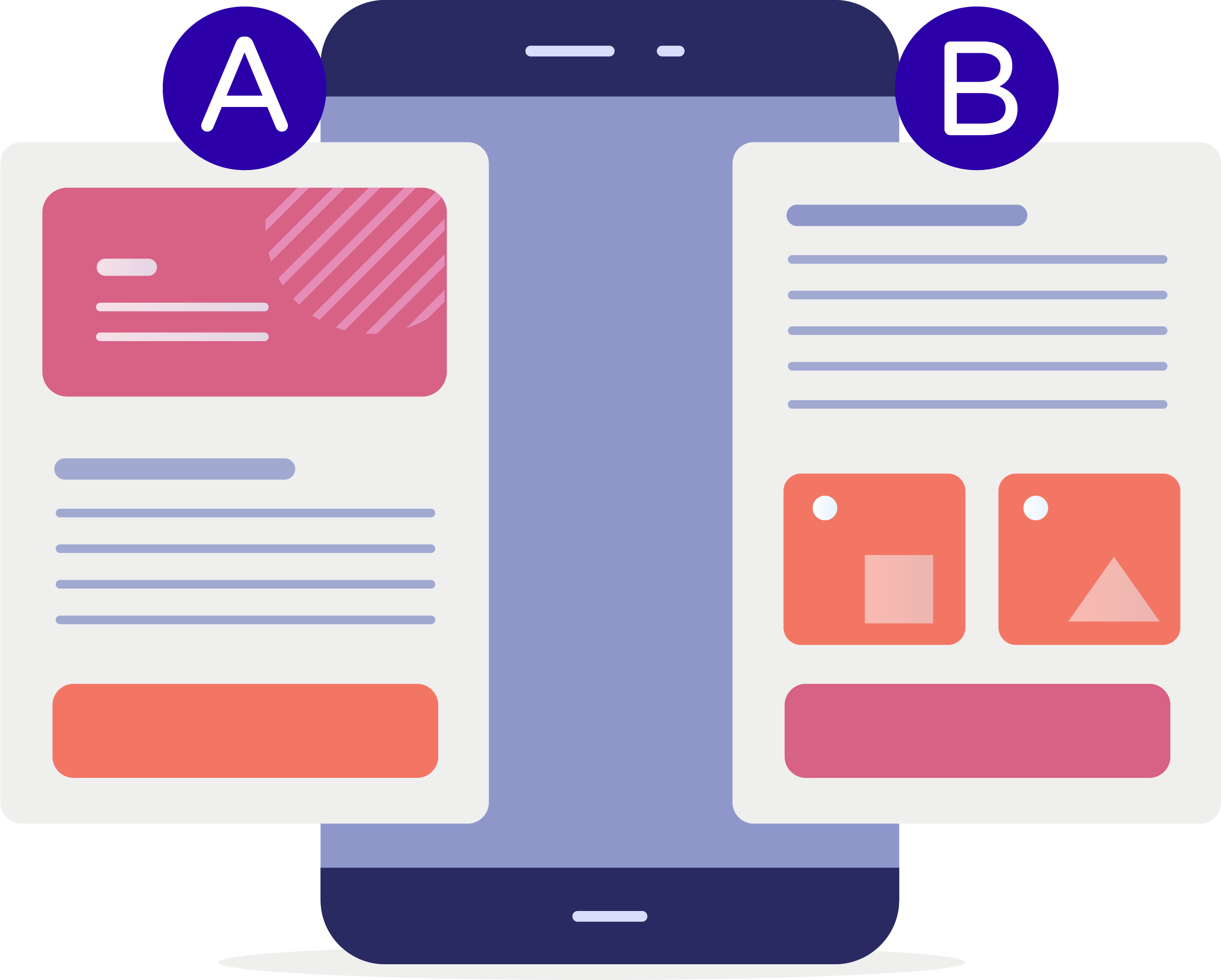 You can increase the number of opened emails by means of A/B testing.
Email marketing software is used to measure which version yields the best results. It is an effective way of finding out what works and what does not. Later on, you can adjust and change your emails, because you have to tailor your message to the preferences and responses of your target group as well as you can.
Subjecting your campaigns to A/B testing can be a regular part of your strategy. It helps you seize the opportunity to make the most of the email marketing of your business.
Do not forget the GDPR rules
Collecting email addresses and sending email messages are part of effective marketing, but what is stipulated about this in the GDPR (General Data Protection Regulation), the European privacy legislation?
Email marketing is also subject to strict rules. In the European legislation, the '
opt-in
' concept is used, which means that your contacts will only receive your emails if this is on a
voluntary basis
and after they have given their
permission
. Only then, the company is allowed to collect the data it needs and send email campaigns by email.
We therefore strongly advise you not to use 'opt-out', which would cause your customers to be on the email list automatically. For your business to be GDPR-proof, it also has to be transparent about what it intends to do with certain personal data and how it intends to keep this data. Our colleagues at
Combell
tell you what the GDPR is all about.
Send effective emails
Time for practice: launching successful email campaigns. With these important tips you come well prepared.
Tip 1: form and content should catch the eye
A lengthy email against a dull background is anything but attractive. If your email does not stand out, you will not get noticed, so it really pays to give the form (layout) of your emails some serious consideration. Use a
house style
, for instance.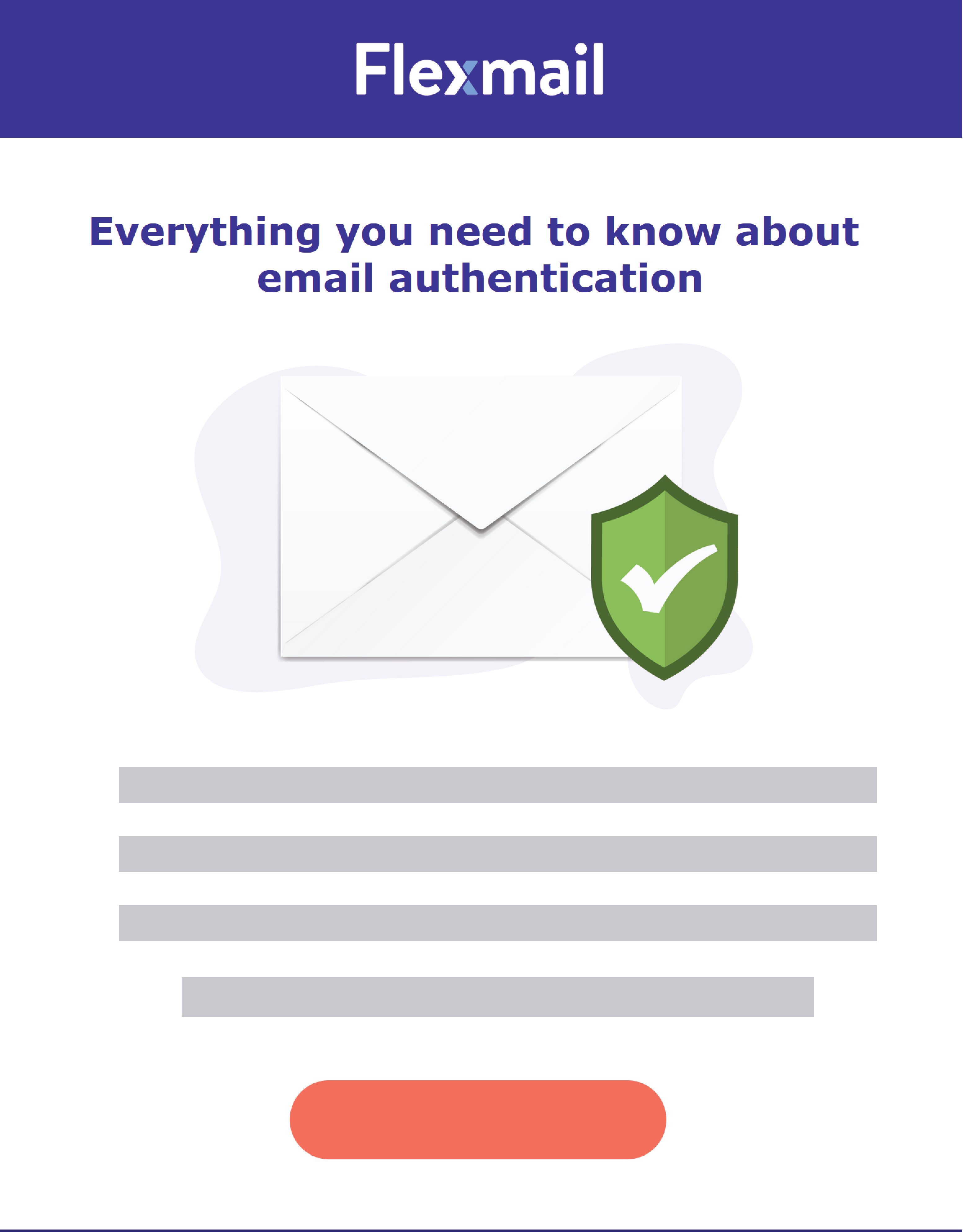 New products and special actions can be communicated in well-designed newsletters by email.
This form has to be in line with the content. Bells and whistles are a good choice for a party planner, but somebody in the funeral business should rather opt for a softer look of his emails.
As to the content, make sure there is a
good balance between offer and inspiration
. Do not come up with a sale just like that, but make your target group think, give them tips and inspire them. If you send interesting emails with captivating subjects, your open rate will improve. Your expertise will increase your turnover, because your customers know you are the one they need.
Give your customers a good reason to open your email. Try to arouse their curiosity, draw their attention, ask questions.
Tip 2: focus on the email subject
You know what they say about the first impression. It is the same with emails. Using
the right email subject is therefore crucial
. Whether somebody does or does not open your email newsletters depends on the title, so give the recipient a good reason to open your email.
Try to arouse your recipients' curiosity, draw their attention, ask questions.
Focus on the subject of your email and only send your campaign when this first line is absolutely spot-on. Measure the success on the basis of open rates and conversions.
Tip 3: action is reaction
Use
calls to action (CTAs)
in your campaigns. CTAs are action buttons or sentences that should trigger your customer to act. Use this tip to increase the click-through rate and the conversion rate of your emails.
'Check out our offer', 'Claim your discount today' and 'Read Susan's story' are examples of clear CTAs. Do not use them lavishly, because you
do not want to confuse your customer
. Make sure there are not too many action buttons in your email.