Many visitors to your website, high search engine scores, and bringing in new customers later on... You can try anything you want, but it all starts with you making good content. With a content strategy, you ensure that you are not just loafing about online.

Content requires a strategic approach to give your business a boost. With our tips you can draw up your content strategy yourself. Email marketing is one of its major elements!
What is a content strategy?
You will immediately know which GIF we mean: this funny
crazy cat
that is pounding the laptop keyboard like crazy, for this is what you do, if you do not have a content strategy or content marketing plan. Like one possessed you put content online,
spam it all over your social media accounts
and send it around to all and sundry, without really knowing if your customers actually want it.
This cannot be right. It would be a pity if you scare off customers with your content marketing instead of winning them over. Therefore, there is no harm in looking more closely at the what and how of content strategies.
Long-term vision for your content
Drawing up a content strategy means that you create a
plan of approach
to add structure to determining, creating and disseminating content to get more leads, sell products or services, and convince customers about your brand.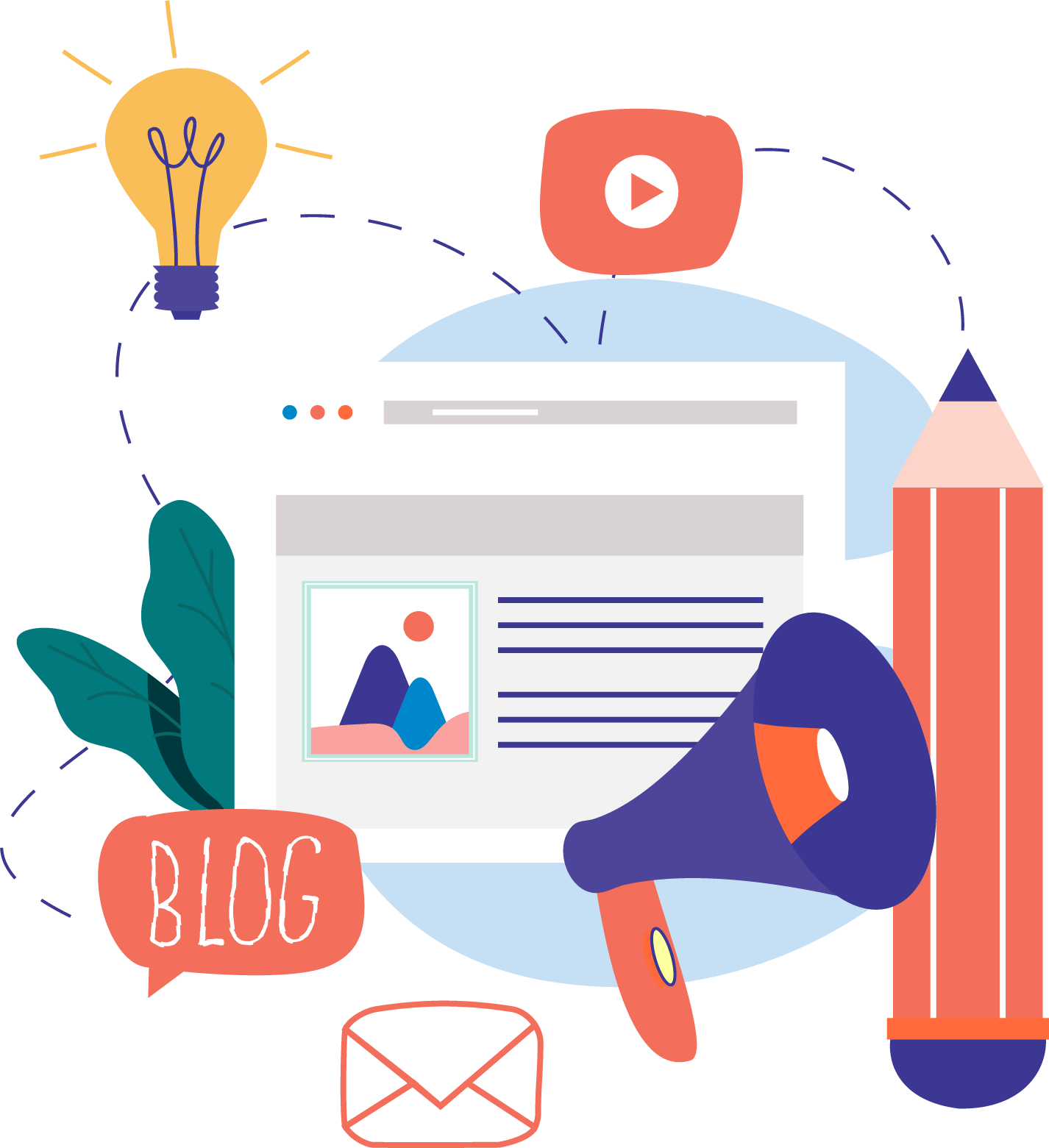 What is a content strategy?
An online content strategy is
the basis of all content you create
. It is the long-term vision for identifying your target group more specifically and ensuring that content, such as articles and videos, come online at the right moment.
Instead of throwing content about at random, you work towards something specific, towards an object. Those who draw up a content strategy go a much easier way to realise these objects and plans.
Why a content strategy is important for you
You will find out that making a content strategy is very important if you have a business or your own project. Why? Content strategy means
planning and structuring
. This has many advantages. Each of them causes the spotlight on your brand to shine more brightly.
Advantages of a good content strategy model:
You put your customer first: forget 'we, we, we'; it is all about 'you, you, you'. Content that is really valuable for your visitors works as a magnet for your success. With smart content marketing, you discover what makes their hearts beat faster.
You boost your website, you continue to grow: a continuously evolving website leads to steady growth. So see to regular updates with new and high-quality content. This will result in an onrush of both new and returning customers and a better chance of high scores on Google.
Your content story hits home: turn your content into a well-oiled machine, the parts of which work in perfect harmony. This means that visitors will stay longer, that they appreciate your stories, and that Google considers your website a source of wisdom and authority.
Your success is actually measurable: with a carefully considered content strategy, you can ensure your content can be found and measured. Rather than getting lost, you enhance the impact of your work and achieve measurable results. Examples include bringing in new leads via social media.
You keep on creating content: content marketing is not a closely demarcated whole. Spoiler: it never stops. It is therefore important that you continue to create content and that you persevere. With a strong content strategy you remain motivated and can reap the benefits month after month, without getting tired.
How to draw up a content strategy: tips!
A good content strategy consists of clear objects, the proper positioning, insight into your target group, variation in content forms (e.g. email marketing) and channels, a recurring publication planning, and efficient procedures for putting your content online. With the following tips you will leave nothing to chance!
Tip 1: choose your objects
Which object do you have in mind with your online strategy? Think about this thoroughly, for if you do not set any objects, you will not know whether your plan of approach is effective.
Some content marketing examples with respect to objects:
Generating more leads;
More visitors to your website;
Increasing the authority of your brand;
Improving customer experience;
etc.
Make your objects measurable and realistic, even though this is not that easy for every object. You can put the number of visitors to your website into a diagram, but visualising your customers' satisfaction is another matter. For this you need surveys, which you can incorporate in your content marketing plan.
To this end, it is important to use
both short-term and long-term content objects
. We can assure you that seeing how you can reap the benefits of realistic objects is very motivating – sometimes even small adjustments suffice. It helps you to work to the ultimate object of your content strategy a step at a time.
Tip 2: take a position with your brand
In other words: how to stand out from the rest. Have you found a gap in the market? Excellent, your content will always be unique. There is a good chance, however, that brands and businesses in the market (your competitors) have a similar offer.
Get to know the competition better and find out how they go about it.
Not to copy them shamelessly, but to determine how you are going to put your content marketing into practice. It helps you decide which channels to be on, how many followers your competitors have, which content they put online, etc. Once you have made this analysis, you can put yourself in the market, perhaps with videos and newsletters rather than with long blog posts.
Tip 3: look closely at your current content
It is not unthinkable that you started without a content strategy and without giving it a good thought first. If you do want to draw up a content strategy, analyse your current content too.
Find out:
how many website visitors you currently have;
which content appears to be popular;
how often customers click through to your offer;
how many followers you have on social media;
etc.
Your current content can be an excellent point to start from. After a while, you can measure how your brand has grown and where improvements need to be made. It is a good way to
create better content
more and more later on.
Tip 4: identify your target group
'Identifying a target group? I want everybody to know my brand.' If this is your point of departure, we will have to disappoint you. You will not reach anybody. Demarcating your market is precisely what needs to be done. You should reach the people who are (or could be) interested in your brand.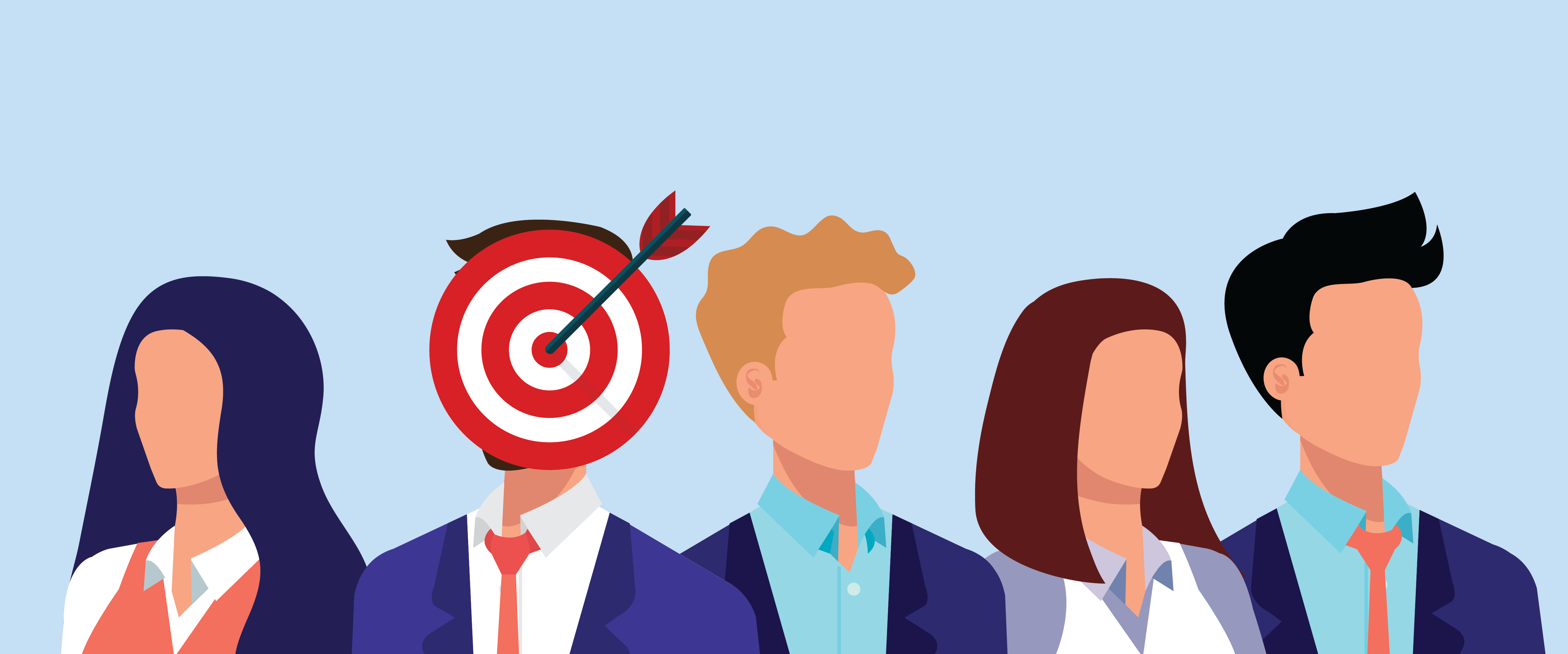 Reaching your potential customer starts with identifying your target group.
Not everybody will buy your products, but there are potential customers in your target group. A good content strategy is focused in the first place on
increasing your brand recognition and getting more people to visit your website
. Your content has to be adjusted to this.
This is precisely why you have to get as much information about your target group as possible. What added value can you offer them? What is the age category they belong to? Which channels are they interested in? If you draw up a content strategy for a web shop, this article on how to set up
a successful web shop
can help you make progress with information on identifying target groups.
Tip 5: aiming at the right channels
Optimising your content. That is all very well, but which channels are you going to use? A market vendor uses the market square, but you can choose from various channels, such as:
social media;
newsletters (email marketing);
search engines;
websites;
advertisements;
etc.
This explains why your target group research is so important. Try to find out which channels they use. Why not ask them point-blank? If you want to reach teenagers, you will need to get to know TikTok better, but you will use LinkedIn to reach business customers.
More email than Facebook
One of the
most important and also most popular channels
to use is email. This may come as a surprise, but considerably more potential customers rather have an email address than an account on Facebook, for instance.
With email marketing, you can draw up targeted newsletters and email campaigns. This, too, requires some preparation, though, for you do not only want to send emails, but they also have to inspire your target group, so that the recipients will open your emails and click through.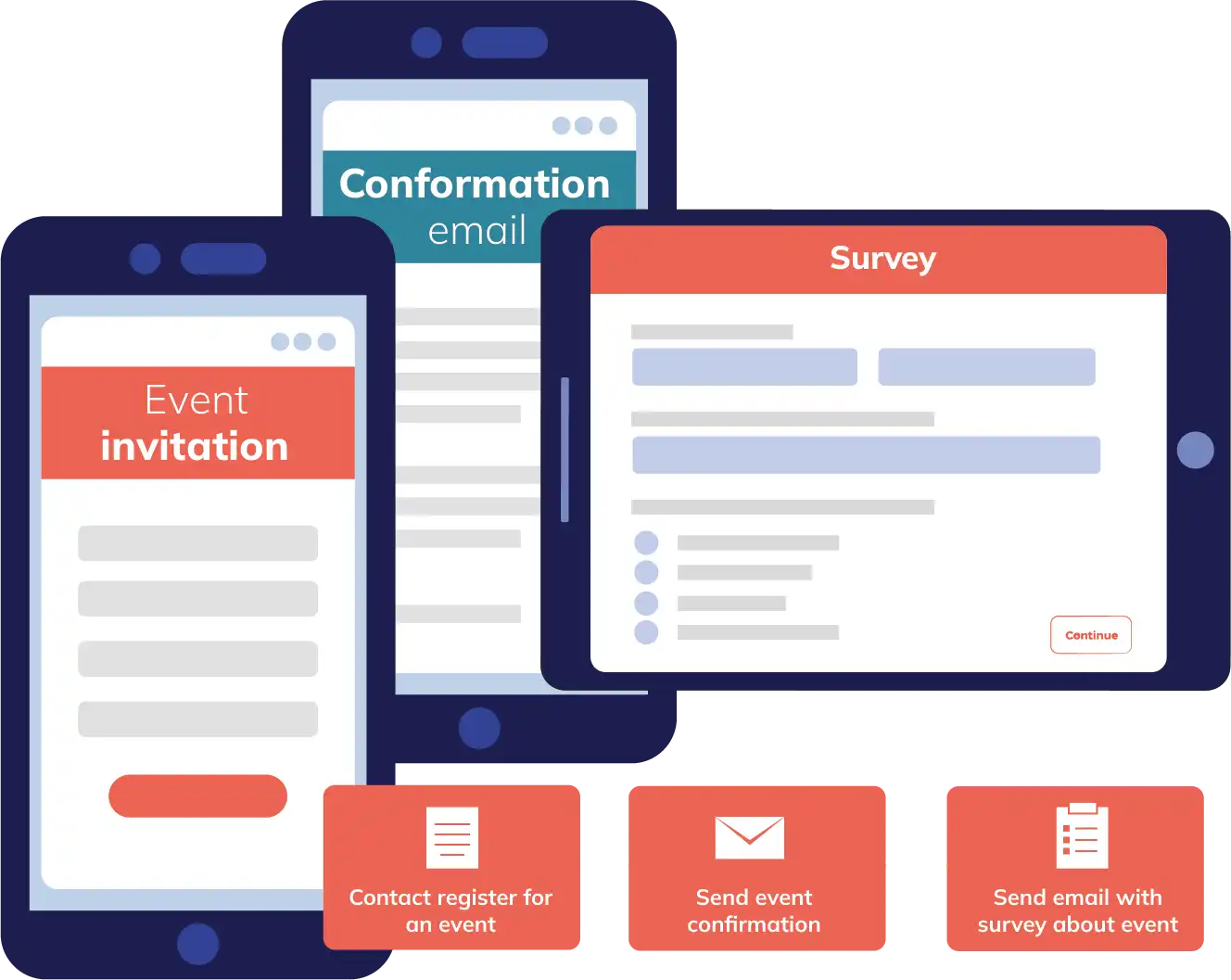 Email marketing is also one of the channels you can focus on.
In many cases, those interested subscribe to your newsletter. It is therefore important to include an opportunity at the right moment in the customer journey where the customers can leave their email address.
To make sure that email is part of your content planning, you can use an
Email Content Planning template
This is a well-structured planning, to be used both before and after sending your email campaigns. You can
download
it immediately and start planning.
Do you want to get started with email marketing? Or do you want to improve your results? Participate in our
free online masterclass
and design email campaigns that will help you achieve your object time and time again. You will learn every detail of the email marketing basis that is applicable to every email software. It provides instant high added value for your content strategy.
Tip 6: comply with your content planning
Frequency and consistency are indispensable steps in a successful content strategy. By not deviating from them, you avoid that customers get the feeling you swamp them with messages. So do not send them too many messages – but not too few either. Do not forget the proper timing. With Facebook and Instagram, for example, you can check when your followers are most active. Not an exact science, but it is an indication nonetheless.
Did a certain post not get enough likes, or is the open rate of the newsletter a bit disappointing although you thought it was so interesting? Too bad; better luck next time. What you certainly should not do, is
panic
and start spamming. Valuable content at the right moment should be the point of departure. If not, the effect you create would be counterproductive.
Tip 7: create content that will stick in your recipient's memory
Our final tip for your content strategy and content marketing plan is certainly not the easiest. Conjuring up creative as well as informative content all the time is more easily said than done.
First of all, you should know that there are many
different types of content
. Examples:
Videos;
Events;
Posts on social media;
Blogs;
Webinars
Contests;
etc.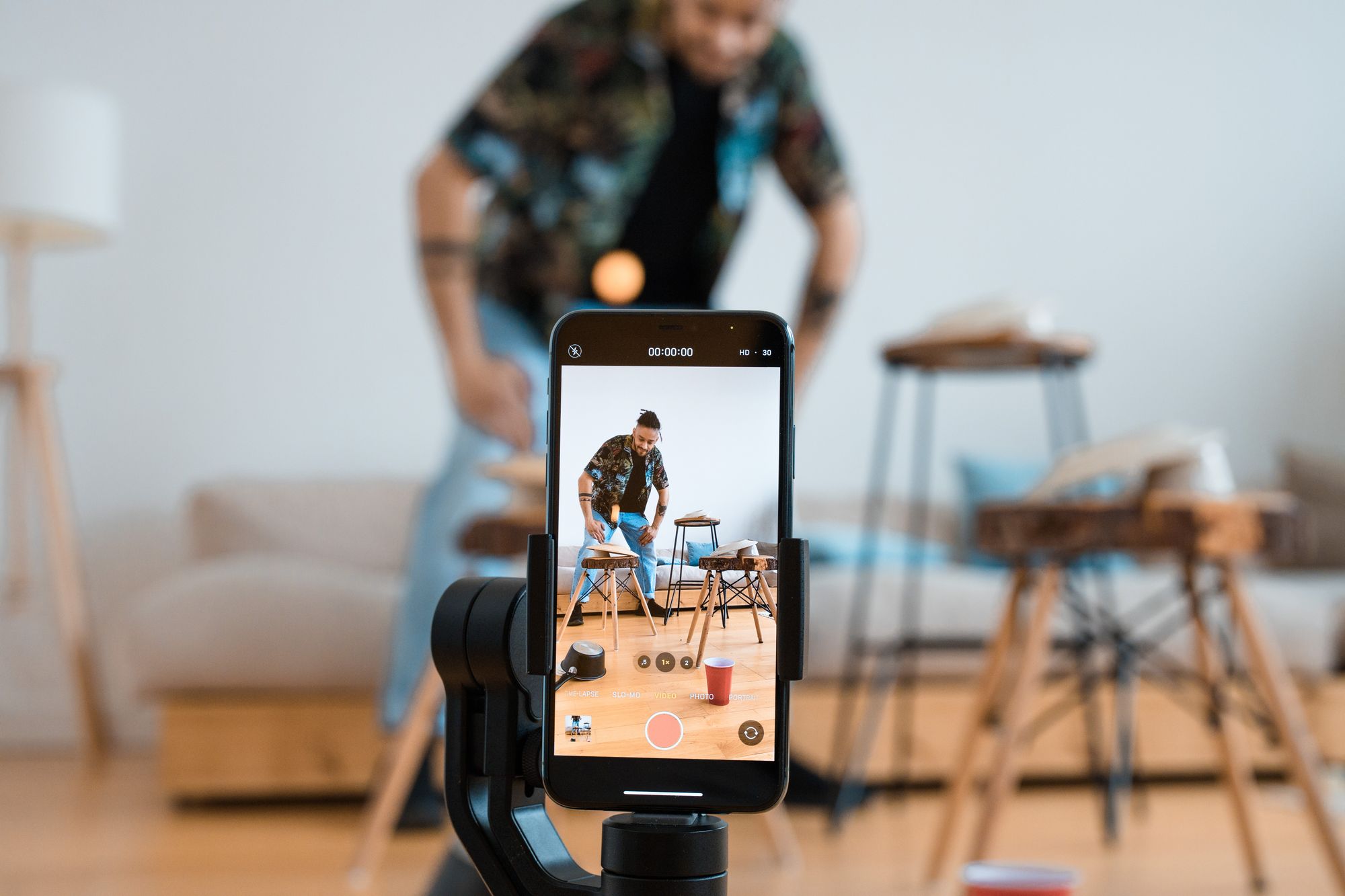 No content created yet? Work on the details of your content strategy first.
Content creators usually use several types.
Keep into account what goes best with your brand
and what you are good at yourself. If you are a good writer, you can include your product or service in some interesting blog posts. If you do not like filming or film editing, do not consider video content.
Use means of inspiration
Special 'days or weeks of...', such as World Animal Day or the World Naked Gardening Day, the holidays, or a popular television series with a light-hearted reference or quote to your product are a means of inspiration,
a kind of intro actually, on which you can hang your content
. Each one of them is a rewarding subject that you can use for your content marketing.
You can find many great content calendars online that may inspire you. Take our '
Ultimate email marketing content calendar
' for instance, which you can use to give your emails this extra touch.
What you can use immediately:
More than 500 ideas – there is something in it for every niche;
Several generally known – and some less obvious – public holidays;
Various relevant occasions and interesting days around which you can create and schedule your emails;
Every month, tips & tricks to present original content, the whole year long.
Example content strategy
Now that you have looked at all of these tips in detail, you may want to see some content marketing examples. Do not click away, because here we have an example especially for you. Let's see if you can use the knowledge you have just acquired. Just give it a try.
The important thing is that you draw up an effective content strategy you can use yourself. Look around for elements that come in handy and combine them in your own indispensable content plan.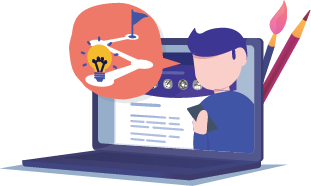 Would you like to try Flexmail?
Design mails tailored to your needs, reach your target group, and learn from the proper results.
Get a free trial now