Get better and better with the right reports
Let Flexmail reporting do the hard work for you. No special settings required.
Free trial
No Credit Card required Easy set-up 30-day trial version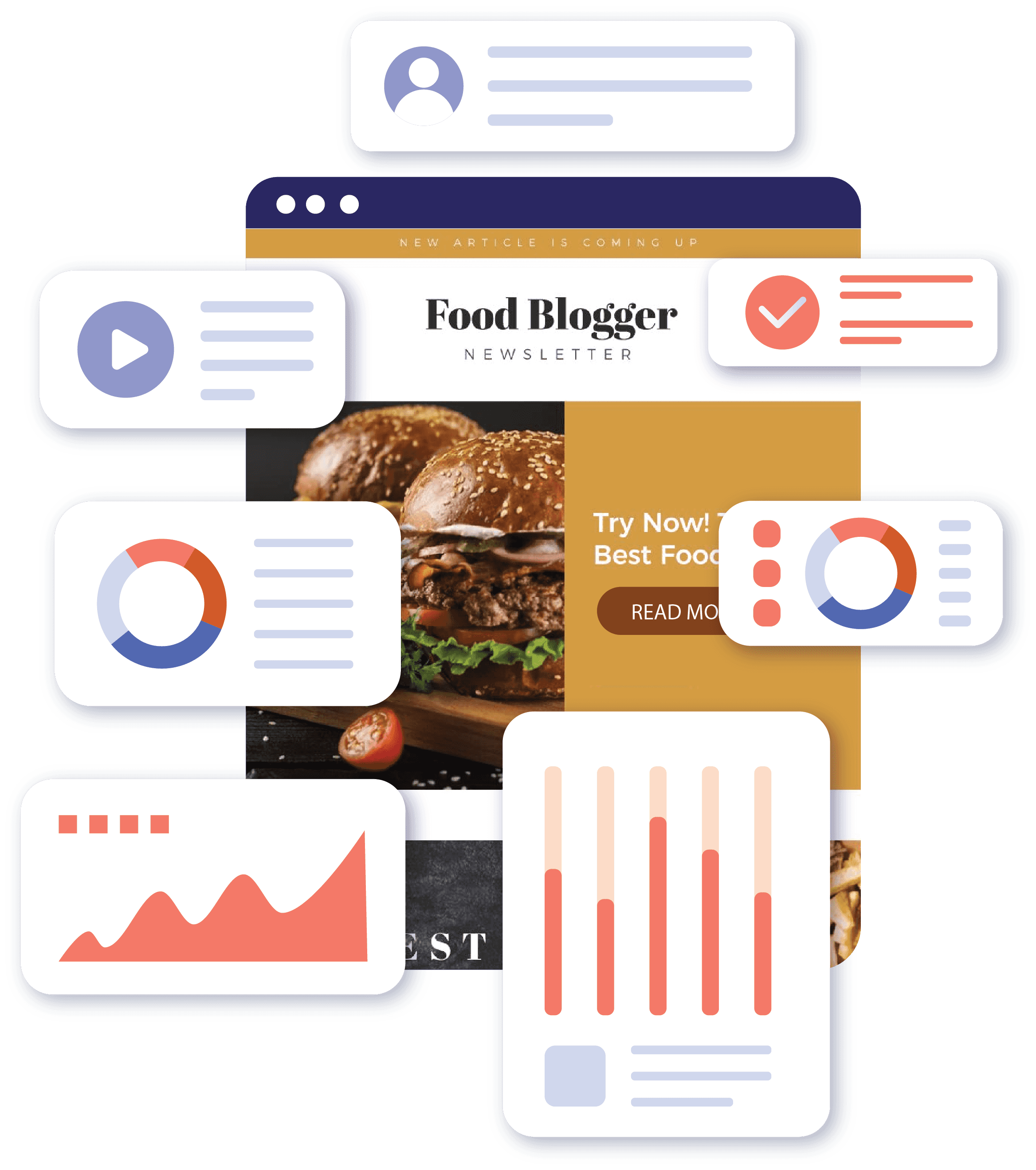 Campaign reports
Campaigns
Link maps
Automation
Contacts
Unsubscriptions
Forms
Surveys
AB testing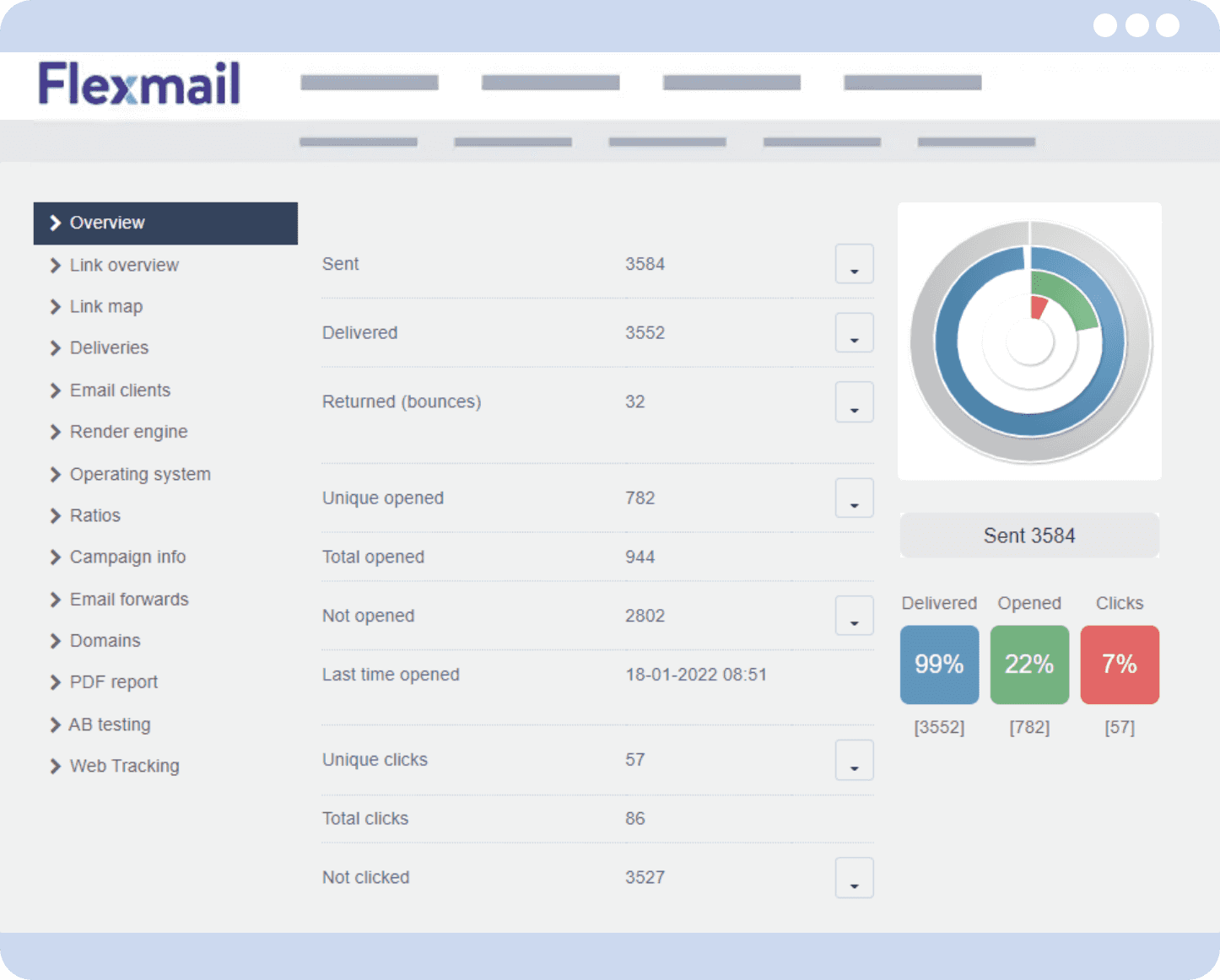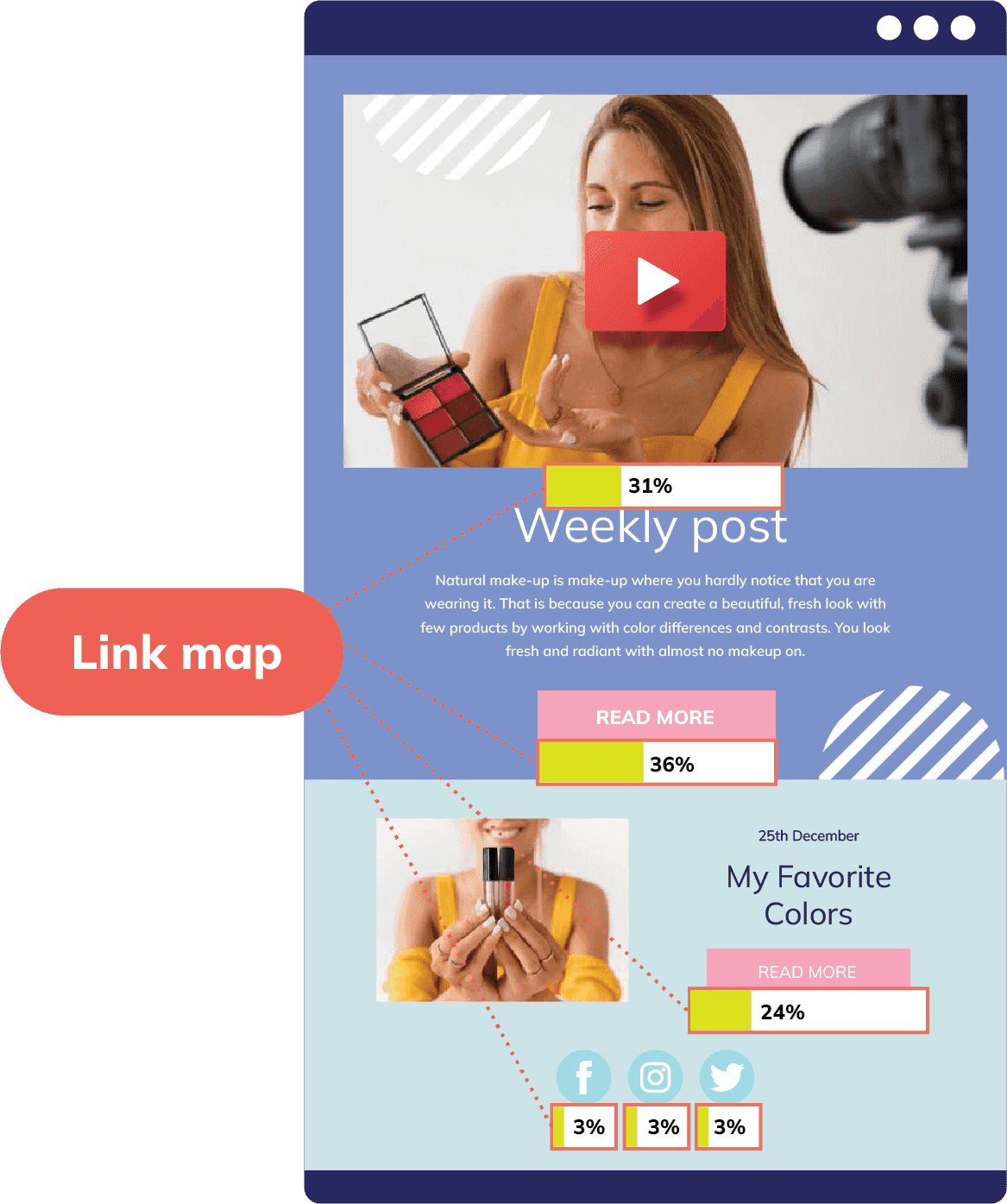 Analyse your most effective content
Obtain numerical and visual information about the elements which have the desired effect in your emails or which are not good enough. All the information at your fingertips to compose better target groups, restructure content, or apply other designs.
More about personalised content
Expand your website tracking
Do you want to go beyond email reporting? Check out what other things your email contacts do on your website. You can use the information to refine the target groups and content on your site or personalise them in your emails.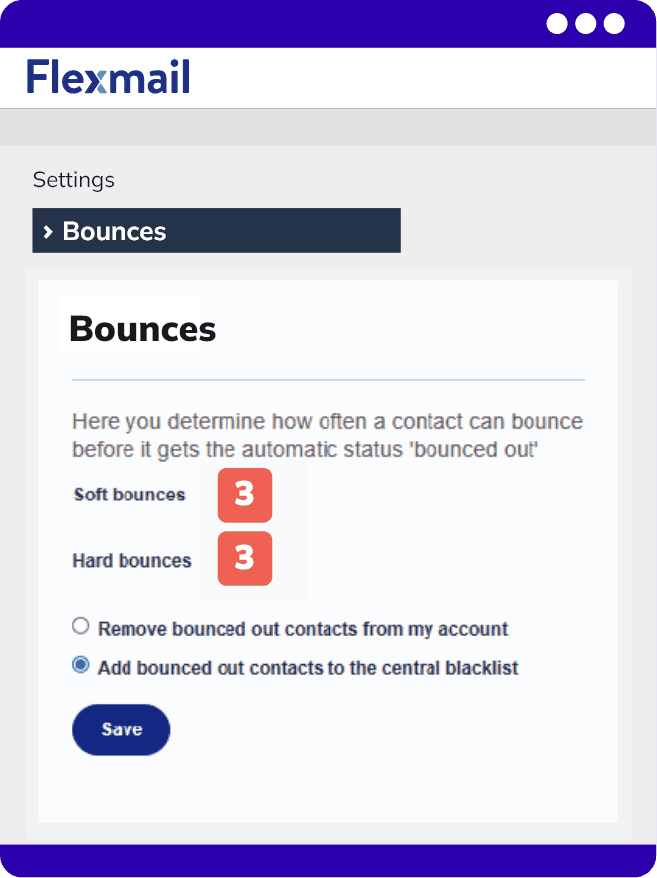 Automatic bounce handling for an excellent reputation
We automatically detect emails to non-existing email addresses and delete them from your contact list, so you will not be punished by email servers and spam filters, and your deliverability will remain up to standard.
Discover how to steer clear for the spam filter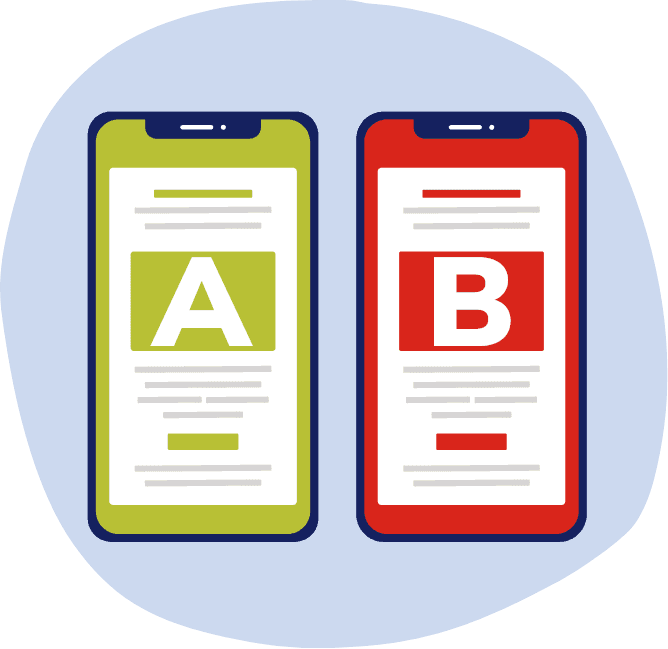 AB testing
Not sure which subject will work best? Send both versions to a small part of your target group. We will identify the winning subject and send it to your other recipients automatically.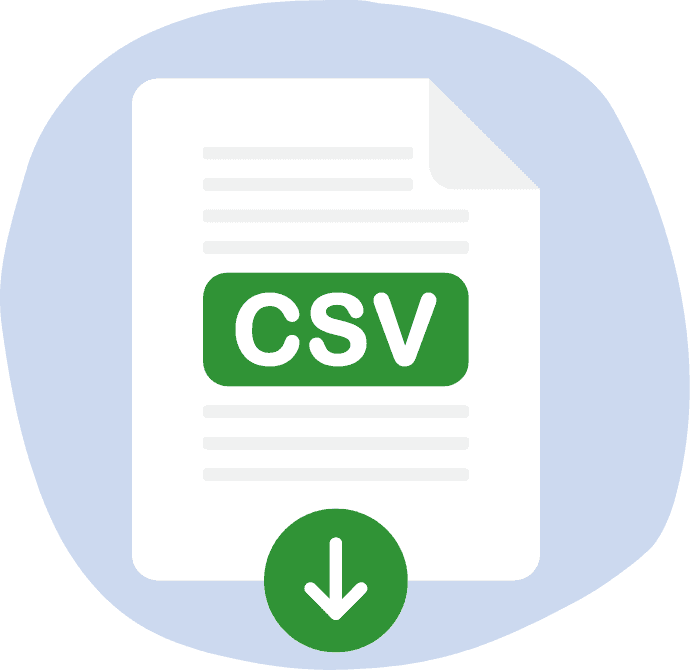 Take you data with you
Export your data to CSV/XLS or use the API end points to combine your data with reports from other apps.