When you are just starting out with email marketing, your focus is most likely on collecting as many new subscribers as possible. But as your customer list starts to grow, you'll see that it becomes harder every day to meet the needs of all your recipients at once.

It makes sense: as your company grows, you'll encounter different groups of people throughout your customer base. They live in different places and have unique needs, characteristics, concerns or difficulties. Those differences translate into different expectations about your communication, support and more.

The key to sustainable customer relations and communication lies in understanding these unique needs and how your audience wants to be addressed.

If you want to get started with targeted email communication or you want to take a closer look at your existing strategy, this is the perfect guide for you. Throughout each section you'll get examples of how exactly we approach the different target groups for Flexmail's communication and how you can use that to your benefit.
Why segment?
Segmentation allows you to tailor your business and approach to every different point of view so you can make well-founded decisions.
Within your company, you will often look mainly at sales numbers, turnover and losses. These are, of course, important. They give you an idea of how your company performs. But by digging even deeper and applying segmentation, you can better distinct the values and trends that lie behind those figures.
Why is that so important? For a number of reasons:
You can improve your support system and customer service by better predicting the challenges of different target groups and subsequently preparing for those challenges.
Personalised content increases the trust and loyalty you get from your customers.
Through more insight you can better distinguish who your most valuable customers are and why they are so valuable.
Because you get to know your customers at a deeper level, you can tailor your content to their unique needs and 'problems'.
Targeted and personalised campaigns and advertisements work better and longer than generalised campaigns.
You can better see which types of customer quit your communication or services more quickly and assess why that might be to better prepare for the future.
Communicate with your customers through the channels they prefer to hear from you.
Meet your customers where they are and engage with them through retargeting.
Easily identify new opportunities for your products, services and support.
Segmentation types
The best way to stand out online among your competitors, is by making your communication personal and relevant. Talk to your reader as if you know them personally and they were sitting right in front of you. Through segmentation, you can find out exactly which contacts belong in which target group and how to best reach them.
Below is a list of all possible types of segmentation. It is important to know that you don't have to implement everything immediately. Some data you already have, others you may still need to collect. Moreover, certain criteria might not at all be relevant to your communication. For each type, you'll find a short description, examples of what data to focus on and possible risks you need to take into account.
Segmentation based on demographics
Reason
What to segment on
Risks
Depending on your products or services, demographic data can be invaluable in correctly classifying your target groups.
Age, sex, income, education level, background, family structure, marital status
Make sure this data is relevant and useful since you're asking your recipients to share private details.
Segmentation based on geographic location
Reason
What to segment on
Risks
Communicate site-specific actions only to people for whom it is relevant. You will be able to better interpret your results and offer your audience highly relevant information..
Country, city, province
As with other contact details, it is important that you have recent and up-to-date information.
Segmentation based on psychography
Reason
What to segment on
Risks
Convincing communication is made or broken by relevance. To ensure that your recipients actually want to read your content, you have to respond to their interests as best you can.
Personality, values, interests
This information is absolutely most valuable when it comes directly from your recipients. Ask them what they want to receive. Ask them what keeps them awake at night. This is perhaps the most interesting data in your entire database
Segmentation based on technography
Reason
What to segment on
Risks
Access to technology plays an important part in how your audience experiences your communication. People also heavily trust their immediate surroundings, proven by the impact of group purchases. In addition to any technical aspects or limitations of your products or services, it is especially interesting to know where your audience finds the information it needs.
Mobile, desktop, apps, software, social media, communities
Segmentation based on behaviour
Reason
What to segment on
Risks
Instead of extracting information from other systems or having to ask your contacts all the time, you can also learn from what your recipients implicitly share with you. What they read (and don't read) says a lot about their interests.
Use, frequent actions, feature or product use, habits
It is not because I once bought a baby's bedroom that I am still interested in baby products three years later. My child doesn't fit in them anymore. Know that interests are alive and have an expiry date, and the same goes for your data.
Segmentation based on needs
Reason
What to segment on
Risks
Every department in your company should start from the question: "what does our customer need?"
Product/service must-haves, needs
Here too, assumptions are always dangerous. Always start by researching and asking your audience for information.
Segmentation based on sales funnel
Reason
What to segment on
Risks
Your sales team is probably already doing this. It is the basis of any CRM. By segmenting based on your customer's position in the decision-making process, you get deeper insight into where prospects are located and where they risk dropping out or missing information. Tailor your marketing efforts to it. Where do your customers come from? Is this information relevant to your marketing efforts?
Does it say anything about how effective you are in attracting new prospects?
Stages in the decision-making process, touch points, status, type of prospect, source
Make sure that your marketing communication does not interfere with sales and that you always use up-to-date information.
Segmentation based on customer life cycle/journey
Reason
What to segment on
Risks
We are talking about your customer's behaviour AFTER their purchase (sales funnel comes before).
Customer journey stages, status, source
Your customer journey does not always have to be linear. You can list the steps you would like your new customer to go through, but that doesn't mean every customer will take the same steps. What background information does your contact need at any given time?
Segmentation based on customer lifetime value
Reason
What to segment on
Risks
You classify clients based on their value to you. By doing this, you can immediately see which customers are the most valuable to your company or which part of your audience is underserved in communication.
Average amount spent on your services or products over time, interests, source
Make sure to maintain an overview to adequately serve your entire audience and not just specific groups or stages.
Segmentation based on last purchase date
Reason
What to segment on
Risks
You put so much time into bringing in new customers, it would be a shame to not also work on customer retention. This is an especially interesting segment when you deal in recurring services or products.
Last date of purchase, last date of other activity
Timing is very important here. What is the best time to contact customers who have already made a purchase?
Segmentation based on purchase frequency
Reason
What to segment on
Risks
What makes someone a customer? A one-off purchase? Several purchases? Divide customers into different groups and see how you are going to adjust your marketing activities accordingly.
First date of purchase, number of purchases
Often, marketing efforts are aimed at the first purchase. However, loyal customers do not become loyal by themselves. They need a little extra care.
Segmentation based on purchase history
Reason
What to segment on
Risks
Is it useful to group customers with similar product interests in a separate target group and to provide them with specific communication?
Product category
When is a target group too small/too specific to make the extra time investment worthwhile?
How do you get started?
Understand who is in your database, how they differ from each other and how you can best tailor your marketing to their needs. That's about the most difficult question you have to answer as a marketer. It's best to start by grouping your contacts based on similar characteristics. Then you can build a strategy for each group. Segmentation boils down to determining these different groups, which is no easy feat. You need a plan and the right tools to put those segments to use.
1. Start with your goals
So you need a plan first. What specifically do you want to achieve with your communication and segmentation? Where are you working towards? Possible goals could be:
determining the right topics for each sector
attuning your content strategy to the target groups you would like to attract
sending existing customers specific information about their use
getting new users or customers acquainted with important concepts in order to build a better relationship
categorising local target groups according to geography to provide more specific promotions
The goals you set are unique to your company and vision. That's how you set yourself apart. The number of goals you set will depend on your company's size, type, sector, the number of customers you have and the time you want to spend on marketing. Some targets will be relevant to multiple teams (such as marketing and sales), or specifically to one department. If you're working together over several departments, then the strategic part of your segmentation is definitely to be determined as a team.
What about the segmentation in Flexmail?
Flexmail is an online platform. Chances are slim that you would buy an email tool without having seen or tested it first. In addition, there are a lot of features to be discovered. New customers should take a learning curve into account.
Segmentation targets for the email marketing of Flexmail
Inform test accounts correctly during their trial period and generate as many conversions as possible.
Inform and encourage new customers as they start using their new account
Be able to correctly inform existing customers about features and limits of their specific subscription plan
Tailor information as much as possible to the personal interests of each contact - no one should be given information that does not apply to them
2. Who are your recipients?
You can see in our example above that we have already included some specific target groups in our goals, which is the second part of your exercise. Who are your recipients going to be? How are you going to classify them?
In this step you will actively select and combine items from the table of segmentation types. Always keep in mind who you want to approach separately and what communication you are going to send them.
We will, of course, link data to these groups at a later stage. After all, you have to be able to distill these target groups out of your system in the end. You can proceed in one of two ways:
Start from the data: what data do I have and what can I do with it?
Start from your target groups: who do I absolutely need to reach with my communication? What data do you need to do that? Collect the necessary data and work from there.
Personas
To map the needs and interests of your target groups, personas are a useful tool. You make a passport, as it were, of a fictional person who represents a part of your target group. That passport is as extensive as possible: it has a name, personal characteristics, a short bio describing their circumstances, opinions, expectations, needs… When creating content or developing a new product, you always keep this one of these fictional people in mind. It's also a great exercise to do with multiple teams - especially for teams that normally have less or no contact with clients.
A detailed example of some of the target groups for Flexmail:
Test account users
want to know how many days are left of their 30 days of testing
want to explore and probably compare the platform
New customers
have just bought a subscription
want to know how the features in their chosen package work
have a lot of questions for support
Existing customers by product type
want information about their product/package
agencies and resellers should receive separate information about their sub-accounts
some information should only be sent to the account owner and not the users
API users
want specific information about the API receivers
this information is only relevant to them
In the example above, you can see we formed target groups around specific profiles. They have particular needs that, in theory, don't overlap. Nevertheless, Flexmail also communicates information that is interesting or relevant to several groups. In doing so, we arrive at
interests.
Let your recipients decide for themselves what is of interest to them
In addition to account-specific communication, we also provide emails allowing recipients to decide for
themselves
what information they want or don't want to receive.
Interests that recipients of Flexmail can choose for themselves
We created the following public interests for our various audiences:
News & alerts - information about maintenance, press articles, planned downtime
Product updates - email communication about new feature launches or significant adjustments
Events & training - specific emails about useful webinars and trainings by Flexmail
Content & tips - everything about email marketing, from blog articles to white papers and cases
You can even vary the ways these public interests get added to your contacts:
include them in your opt-in form
automatically assign them based on how your contact ended up in your email database
use contacts' profiles to indicate at a later stage what information they do or do not want to receive
based of their actions, use automation to assign certain interests
Whichever way you choose to match information to contacts, it is important that your contact is always in control. They choose for themselves what they do or do not want to receive and you take those personal interests into account when setting up your segments.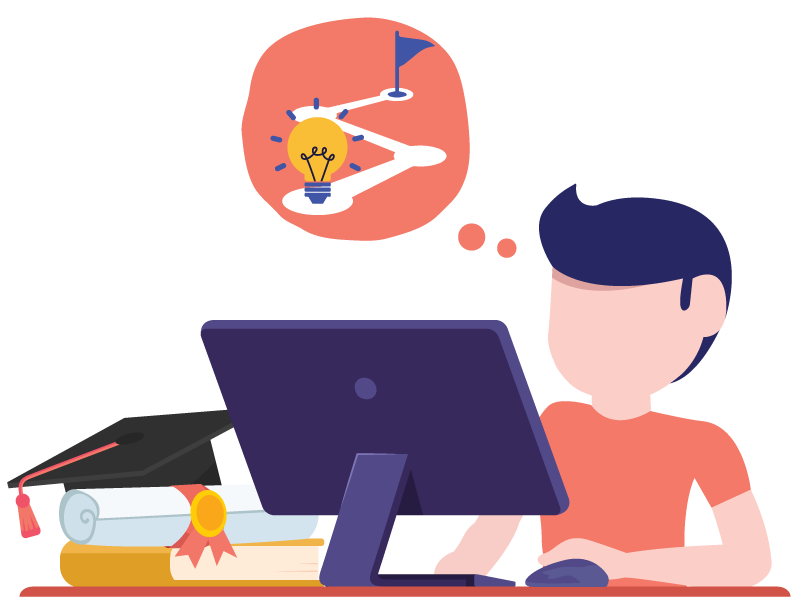 Gratis E-mailmarketing Masterclass
Ontdek doorheen 5 modules hoe je e-mailcampagnes opzet waarmee je elke keer je doel behaalt.
Start vandaag
3. What are you going to segment on?
Once you've decided which audiences you want to target specifically, you still need to know what data you need to target them and where you are going to get it.
Data can come from different places:
CRM
other internal database systems
newsletter subscriptions on your website
trade show participations or other marketing actions
...
During the previous step, you probably wrote down your personas. Make a list of the data you need to filter each persona out of your database. You will need to create corresponding fields in your Flexmail account.
After that, you will determine exactly how you are going to store that data. there is no one perfect way to do this. Keep in mind that if you want your contacts to be able to modify their profile, it is easier to work with multiple choice fields than the free input. You will no longer risk typing errors.
Database fields for the email marketing of Flexmail
Fields
Fields
Field type
Name
Text
First name
Text
Company name
Text
Language
Multiple choice
Country
Text
Account creation date
Date picker
Contact type (admin or other user profile)
Multiple choice
Account model (type account)
Multiple choice
Billing model (invoicing choice)
Meerkeuze
Last campaign sent
Date picker
Integrations
Multiple choice
Public interests
News & alerts
Product updates
Events & training
Content & tips
User testing
Private interests
First message created
First workflow created
...
In addition to public interests and contact fields, we also use private interests for Flexmail communication. This encompasses information about contacts that we temporarily keep track of for a one-off, specific email.
Imagine, for instance, that you are going to work as a new collaborator in an existing Flexmail account. In order to make sure that you as a new user get to know your way around our features as soon as possible, we share short emails with tips and how tos as soon as you start working in our tool. When someone has attended a specific webinar, we also keep track of that information that way.
4. How are you going to reach your audience?
Based on the data you've collected, you can now effectively build your segments by communicating the right parameters. But why would you do that if you could just import new mailing lists? Quite simply: synchronisation.
One database instead of mailing lists
When you add new data, you do so in your central database. Just once. Your segments are built dynamically and always on the basis of up-to-date information, including when your recipient changes their own data, like their language or province. That way, you can be sure that when you launch a campaign, you only send it to people who really need it. Similarly, unsubscriptions are also processed immediately.
How to email with segments
Now that you've converted your target groups into segments, you haven't actually sent anything yet.
If you want to send a specific email to a particular group of contacts, select the desired segment as the recipient and send out your email.
You can also send a global email to a large group of people, but tailor specific content in your email to every segment. You can tailor articles or even smaller elements like titles or images to each target group. It makes your content more personal in an effortless way.
And if you really want to email the ideal content to specific people at the perfect time, then you automate.
How does Flexmail do that?
Flexmail makes the necessary distinctions for our own communication as well. Newsletters and other periodic mails are launched as part of a campaign based on language and those registered to the aforementioned interests at the time the campaign is sent.

For specific mailings that have a different impact based on the type of account you have as a Flexmail customer, we send the same communication to the entire group. However, we will then personalise the content in the email in such a way that the information you read actually applies to you and that you are saved from reading anything not relevant to you. We do this based on contact type, account model of billing model.

Of course, we also use workflows. It's a big job to send those emails manually every time and sometimes it's very important for a specific email to fall into the right inbox at the right moment.

In addition to the interests we mentioned in the previous section, we also set up automated processes for follow-up after registering a demo account (series of welcome emails), putting in an order (info about your order and new features), taking a webinar and other specific actions.
5. Analyse your segments and adjust when needed
The biggest advantage of online marketing is having a clear overview of results that you can regularly review and use to optimise your strategy to achieve the best possible results.
That is why you should regularly check how different segments perform separate from each other. Open rates, click rates and number of unsubscriptions are useful indications. Some audiences or segments might need bigger adjustments than others.
Data quality
The success of your communication stands or falls by the quality of your data. Make sure you are looking at correct and recent data.
Things to take into account
When you want to analyse your target groups, keep customers who represent
extremes
within your target group out of the equation. They are probably not representative of your target group.
Newer contacts
have often not yet had the chance to cultivate patterns and habits. They are a very interesting group to target to grow customer loyalty, but watch out if you want to learn from your general customer base. Take special care if you are going to look at innovations, growth and maintenance costs, for instance.
There is no such thing as the ideal number of segments. The more segments you have, the more effort and time you have to put into creating content. It needs to stay doable. If you've created an audience with only a few contacts in it that will only yield a little money in the long run, then your segmentation is probably too specific. You have to find a balance between what is doable for you and what the
return on your efforts
will be.
Data privacy
Privacy is a high commodity and you have to treat it with the necessary respect. Information like age, gender or income may be very interesting to have, but do you as a company have the right to ask for it? Can you demonstrate that having this data is indeed relevant for you?
What are you going to ask in advance - and what can you learn along the way?
It's tempting to ask for all possible information in your opt-in forms but the more information you ask for, the more likely it is that you will scare people off.
Determine what data is most essential and only put that in your opt-in form. You can always ask your recipients for more information later on.
Help, my segments do not yield better results!
Bought lists?
If you're working with purchased contact lists, you already have your answer. Despite everyone knowing that they do not yield good results and GDPR working against them, some companies still use them. Buying lists is not a sustainable strategy and can damage your deliverability and reputation. Stay away from practices like these.
Spring cleaning
Another reason could be that your database needs cleaning. When was the last time you checked whether your e-mails were being opened or whether people were bouncing?
If the answer is 'never', it's highly possible that segmentation won't (sufficiently) work for you. Having a large database is impressive, but you usually measure your conversion rate by comparing your audience's actions (opens, clicks) across your entire database. If the majority of your contacts are outdated or no longer exist and are therefore irrelevant, you are not looking at the right data. Moreover, your deliverability is also determined by your conversion rate. The fewer bounces, the more relevant spam filters and email clients consider your communication to be, so be sure to clean up.
You segment too broadly
You want to send targeted emails to the right people at the right time. If your recipients still feel that your content is too generic and not sufficiently tailored to their needs, they will delete your emails or unsubscribe. Assess and optimise your strategy to make sure you're effective.