Foolproof templates

for your email communication

Preparing and sending newsletters often needs to be done quickly. When you start working with email marketing with several colleagues, it is important to protect your branding. In our custom wizard templates, the elements you choose are fixed.

Free trial

No Credit Card required Easy set-up 30-day trial version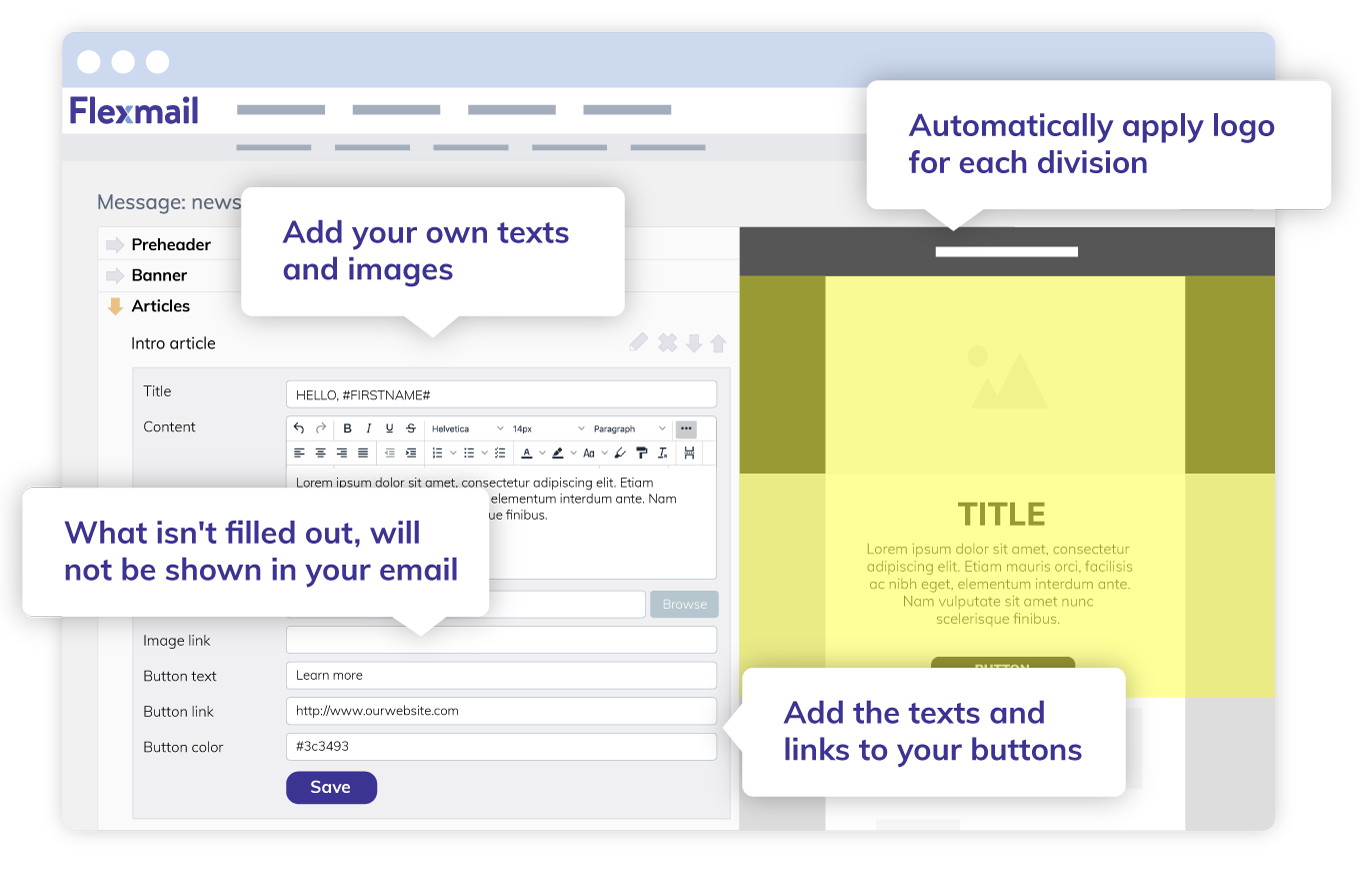 Your message

is always front and centre

Together, we align on which elements you want to safeguard, like colours, image placement and size, and fonts. Your collaborators can then add their own images and texts. This way, your message is always displayed in the best possible way.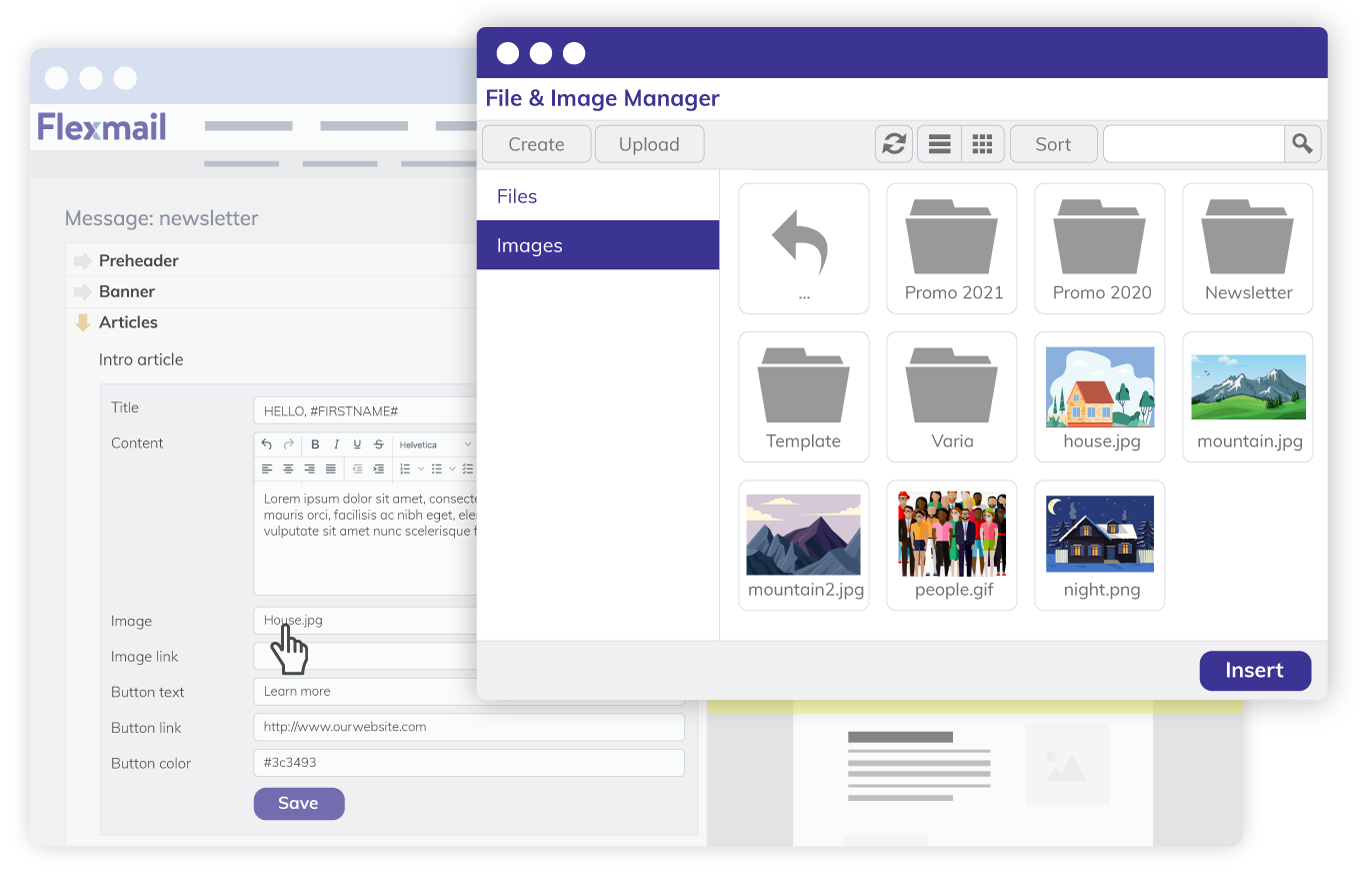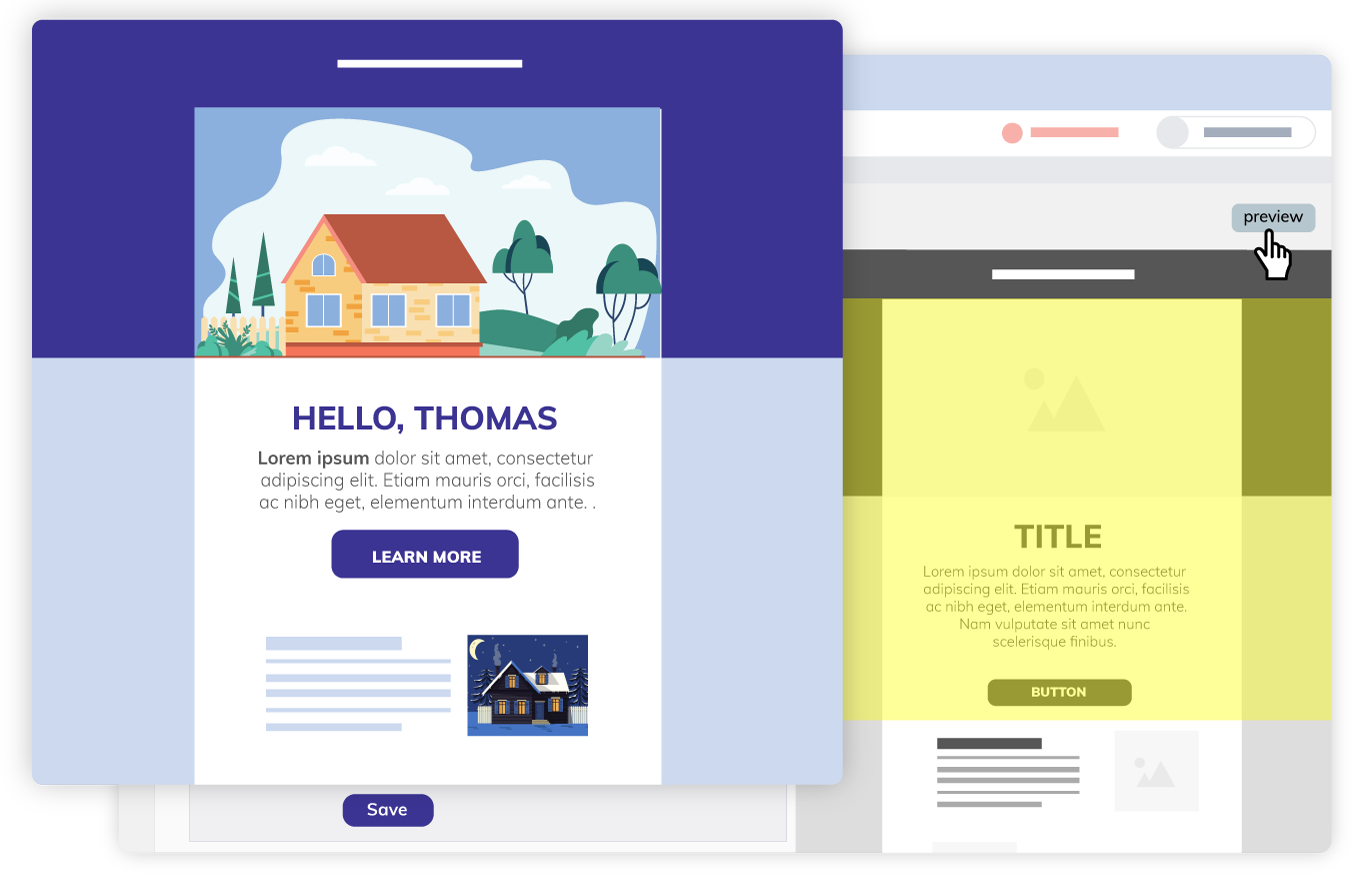 A
fully customised

template

Send us your design or tell us your needs and requirements to receive a custom design proposal. Together, we will discuss which elements are essential for you and lock them down. Afterwards, your employees can fill in the template to send out a newsletter quickly and flawlessly.
Create new target groups
based on click behaviour
Analyse the results of your content in our comprehensive reports to find out exactly which content scores best with your recipients. You can save clicks on specific topics in new target groups in order to communicate more effectively next time.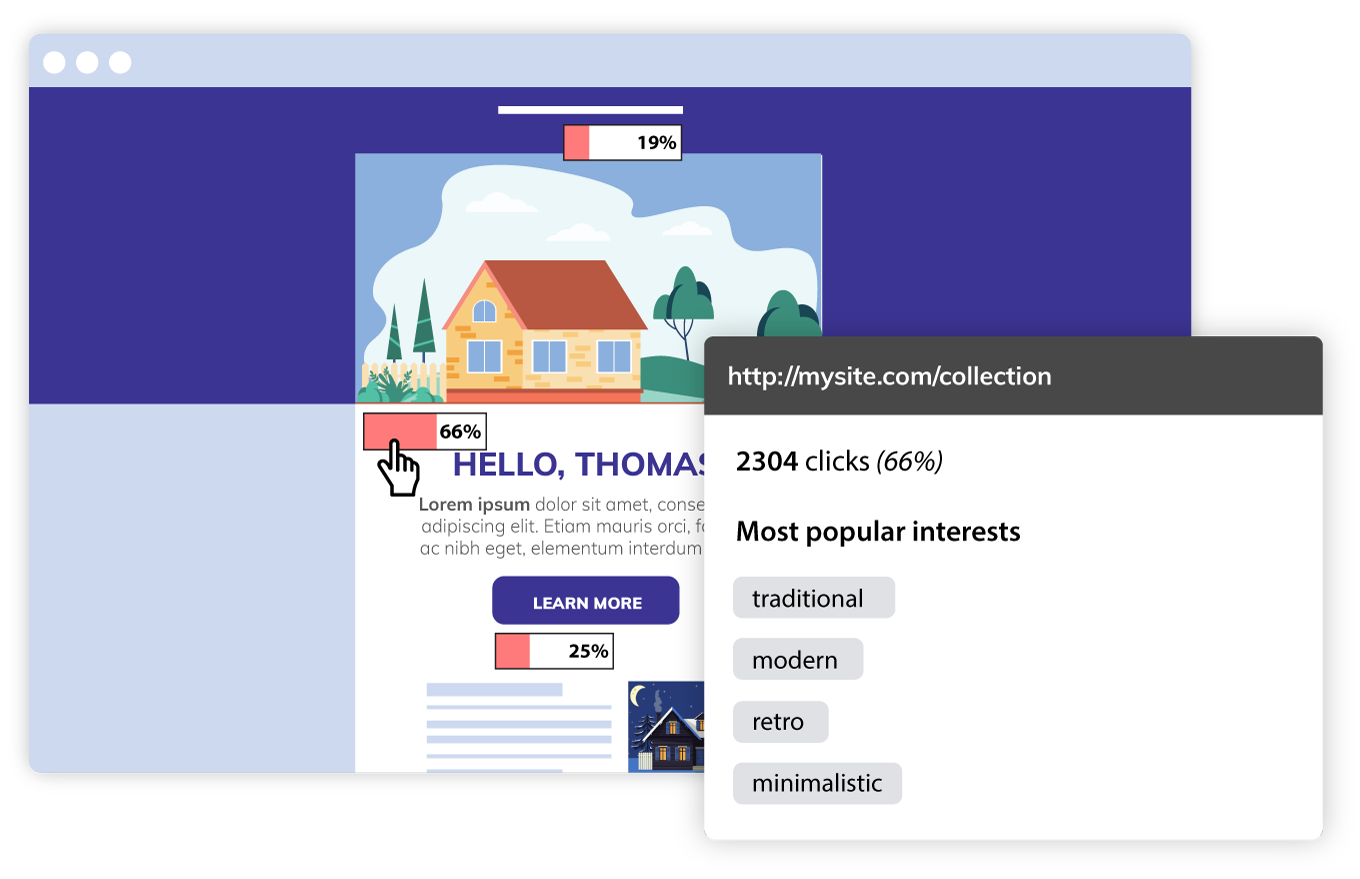 Add a
personal touch
Your readers receive a large number of e-mails every day. Stand out in the crowd by personalising your newsletter. Add your reader's name, personalise by location or use other personal elements to make a connection.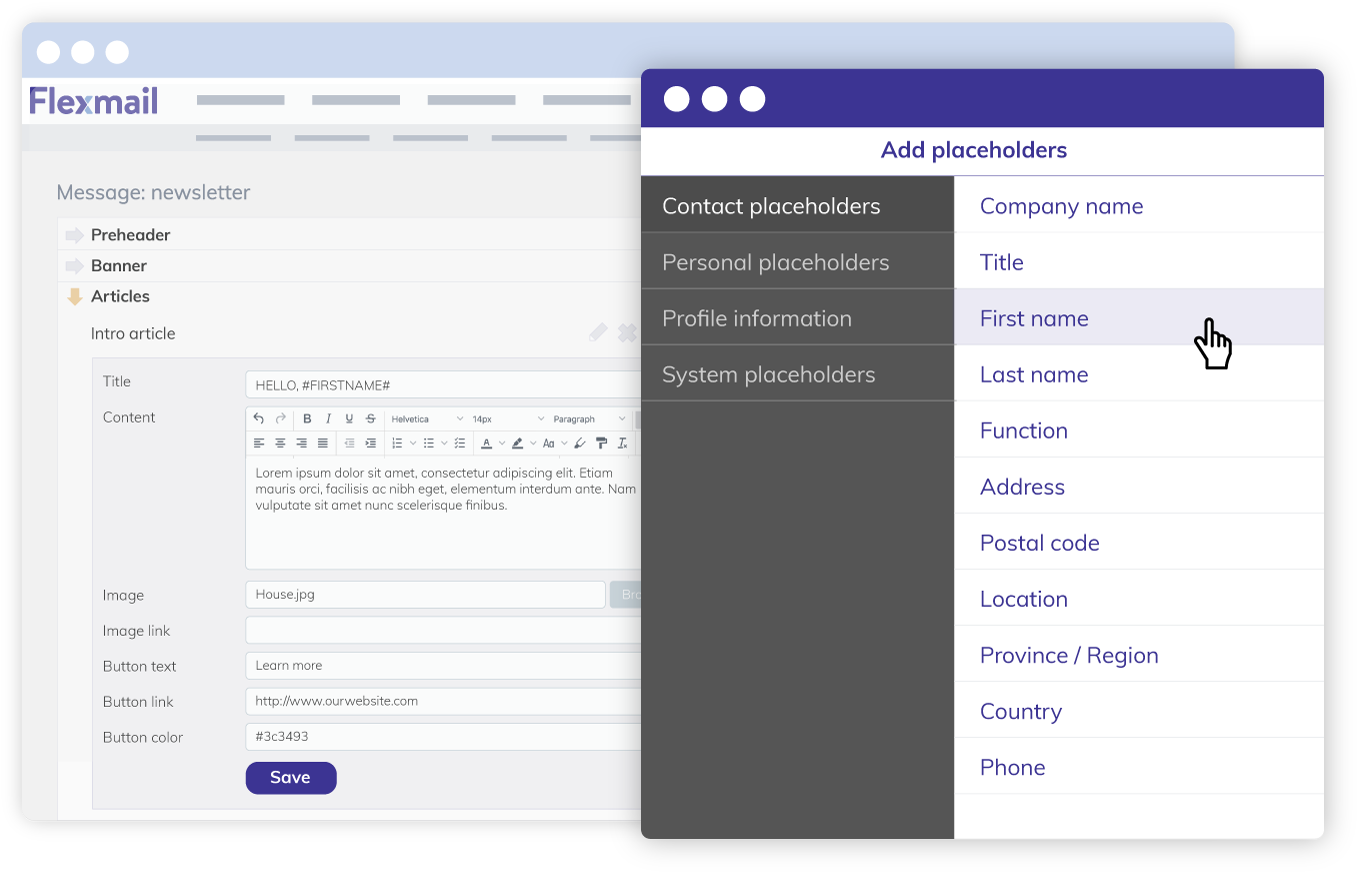 Ready to try
Flexmail

?

The trial period gives you one month free access to all the features of a Pro subscription. Would you like to discuss your newsletter design with us?