Unsubscribing should be as easy as possible
If people go to your unsubscribe page, they are there for a reason. Maybe they are left wanting. Often, what they want most of all is less - or different - email. You don't want to frustrate these people. A spam notification has much more impact on your deliverability than an unsubscribe.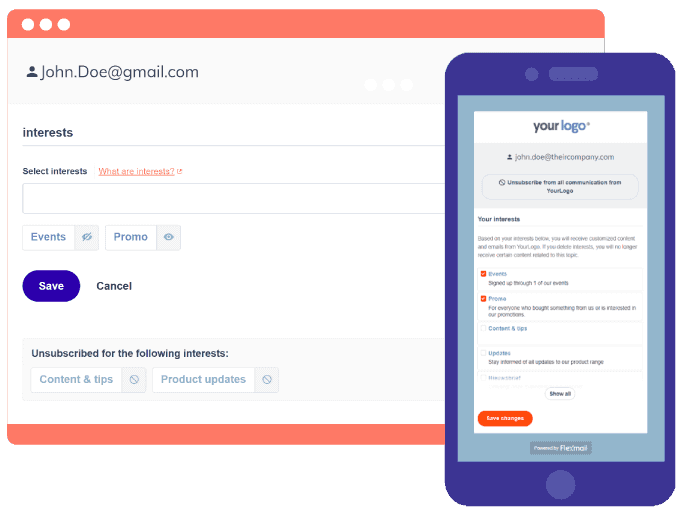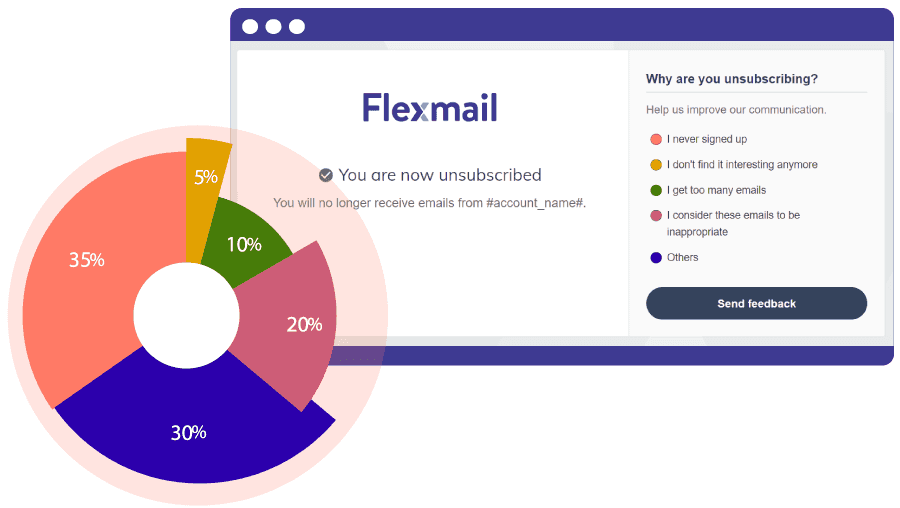 Learn from your unsubscribes
If you know why your readers unsubscribe, you can make the proper adjustments. After they unsubscribe, we'll ask further questions on your behalf. The report is immediately shown in your results.
Put your contact in control
Not everyone wants to stop receiving everything right away. Provide insights into why they receive specific emails and let them indicate what is important to them.


Learn more about interests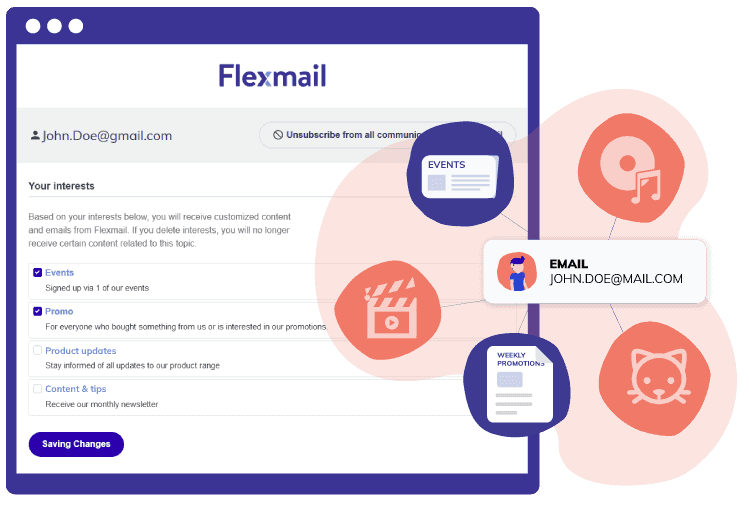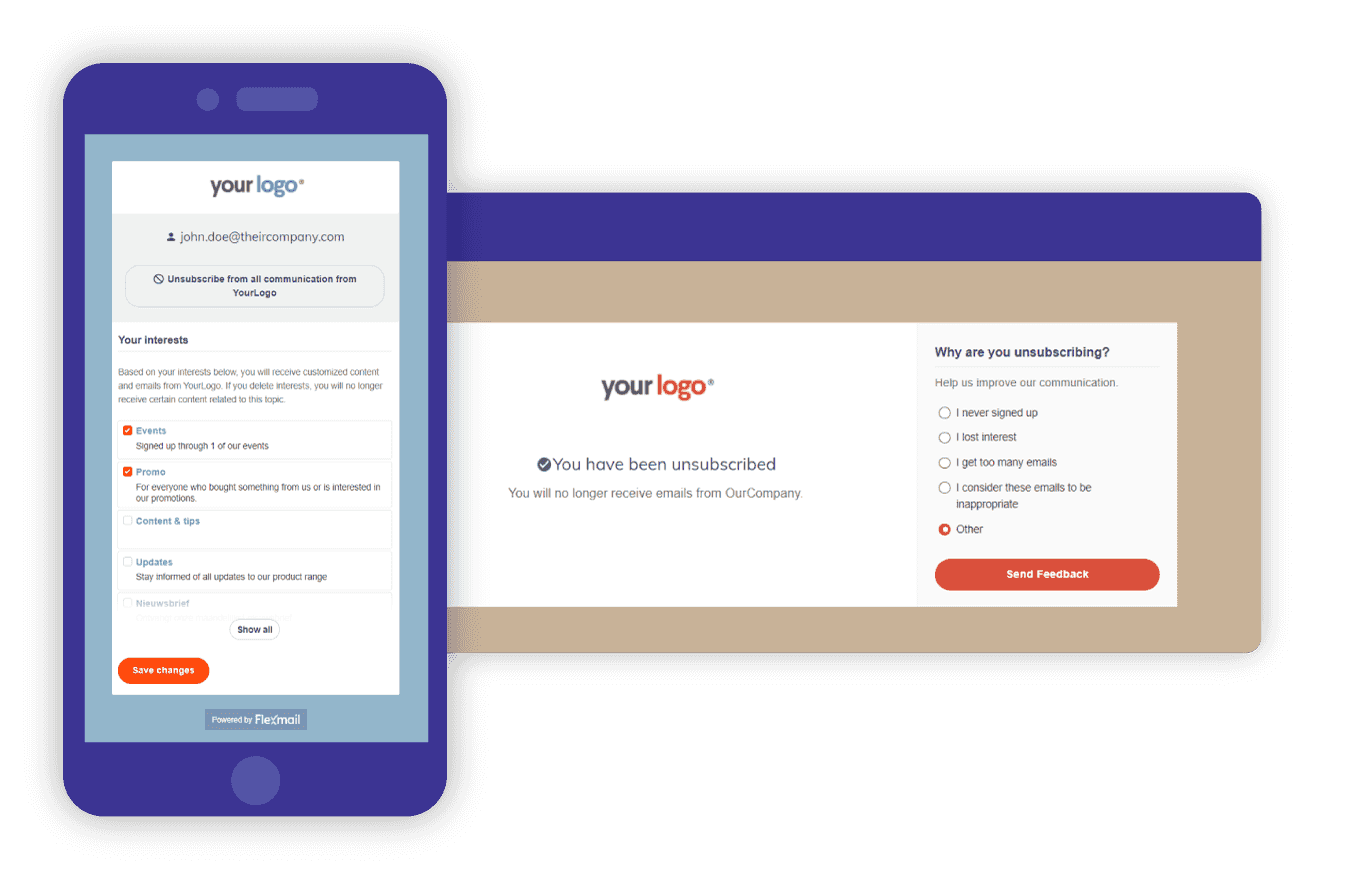 Add your own branding
Handle your subscriptions and unsubscribes completely within Flexmail. By adding your own corporate identity, your public pages fit perfectly within your branding.


Learn more about custom branding
Ready to try Flexmail?
Register your free trial account and try out our features for 30 days. Design interesting emails, build your audiences and send your contacts emails that respond to their unique situation. Our support team will help you get the best possible start.
Free trial
No Credit Card required Easy set-up 30-day trial version