Build your customer journey with Flexmail workflows
Build personalised scenarios based on any action your contact takes - within Flexmail, in the inbox, or on your website. You save time, and you let Flexmail do the hard work.
Free trial
No Credit Card required Easy set-up 30-day trial version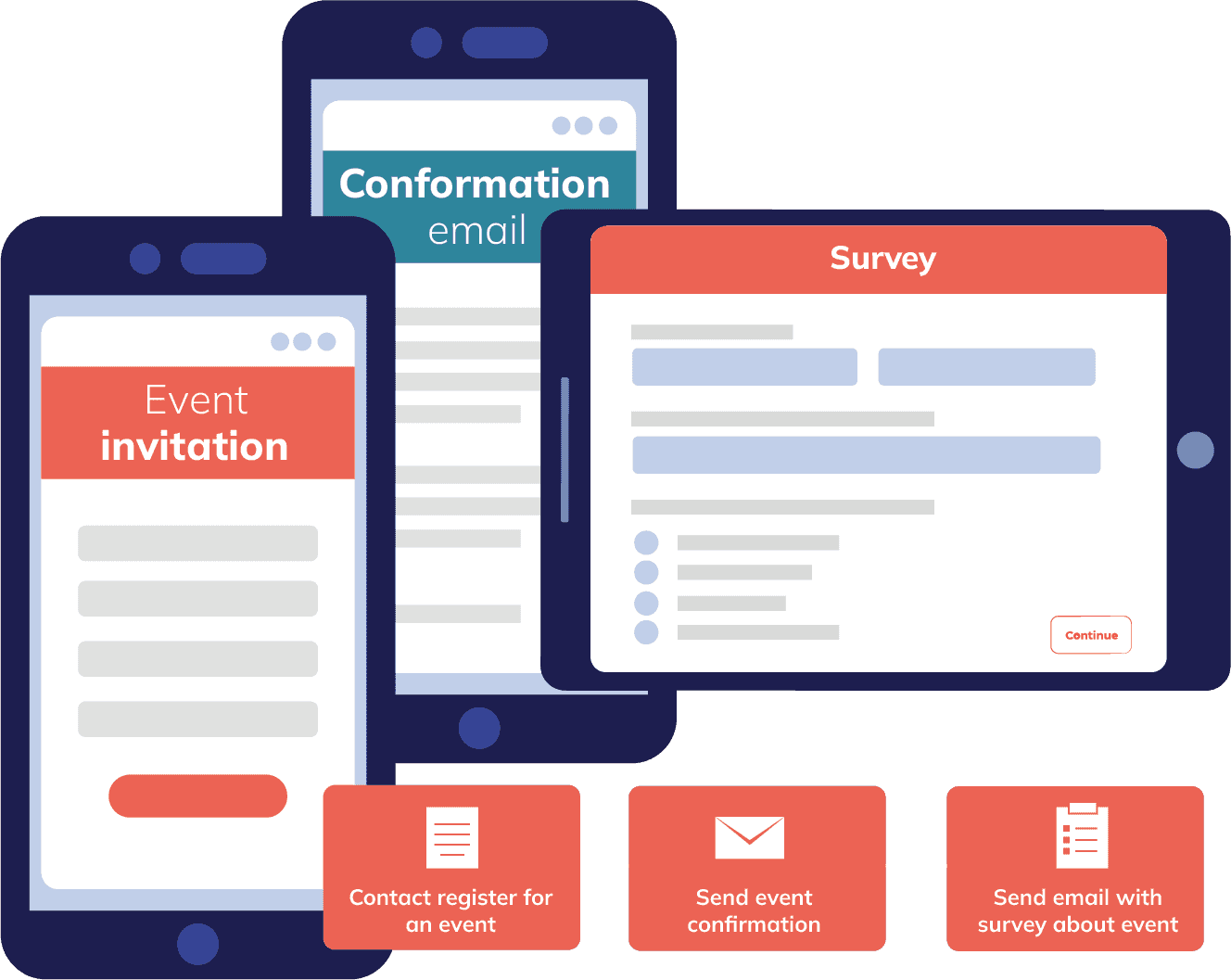 More output and better results

This is how our email automation builder can help you:
Setting up automatic event follow-up;
Informing customers about next steps;
Launching products;
Welcoming new contacts;
Adding interests to contacts;
Reminding customers of birthdays or appointments;
Delivering white papers or products automatically;
Sending surveys at the right moment;
Responding to completed forms;
Updating contact information;
Sending tailored information.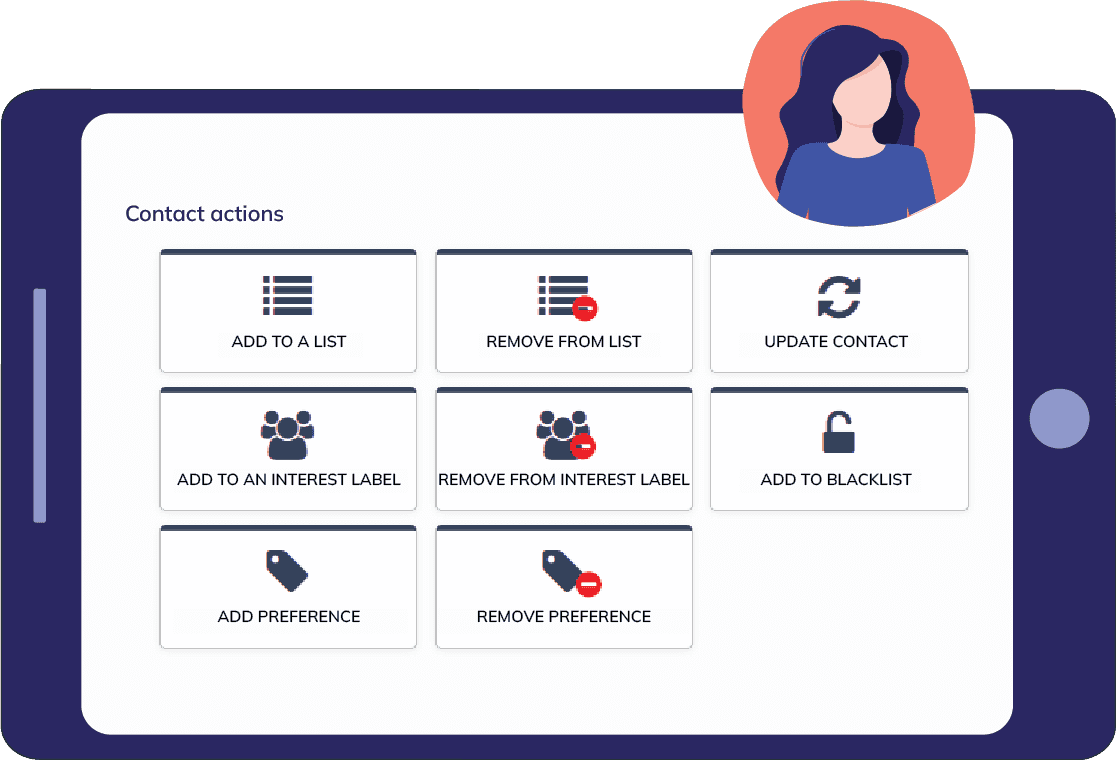 React automatically at the right moment
The best emails are personal and relevant, and they are received right at the moment at which you have a question or need. Doing all of this manually is unfeasible. With our automation scenarios you create a unique experience for every contact, whether there are a hundred or a million.
Responding to the needs of your target group
Powerful automation made simple
Build scenarios with tree structures and logic on the basis of the actions performed by your target group, both in and outside the inbox. As soon as you have received your data in Flexmail, you can use everything to build automation.

Choose your starting point
Determine how you want your scenario to start.

Has anyone completed your form? Has the contact status changed? Has the contact clicked the link in your email about your new product assortment, or has he registered for your event?
Compose your emails
Decide what you want to send to this specific target group.

An adjusted welcome or confirmation email? A reminder about maintenance of their new car?
Set the rules
What are the criteria for your decision as to whether or not to send emails?

Do you want to wait for a specific action or date? Do you want to wait until somebody has completed the form or clicks a certain link (or not)?
Always a plan B
Why not use a sequence of scenarios, each starting at a different moment? Prepare an alternative scenario for people who do not meet your criteria, or update the status of another database field of your contact at the end of your scenario. It is up to you.

In your reporting, you remain up to date with what is going on. How many contacts are waiting in a step, and how is every email doing?
More about campaign report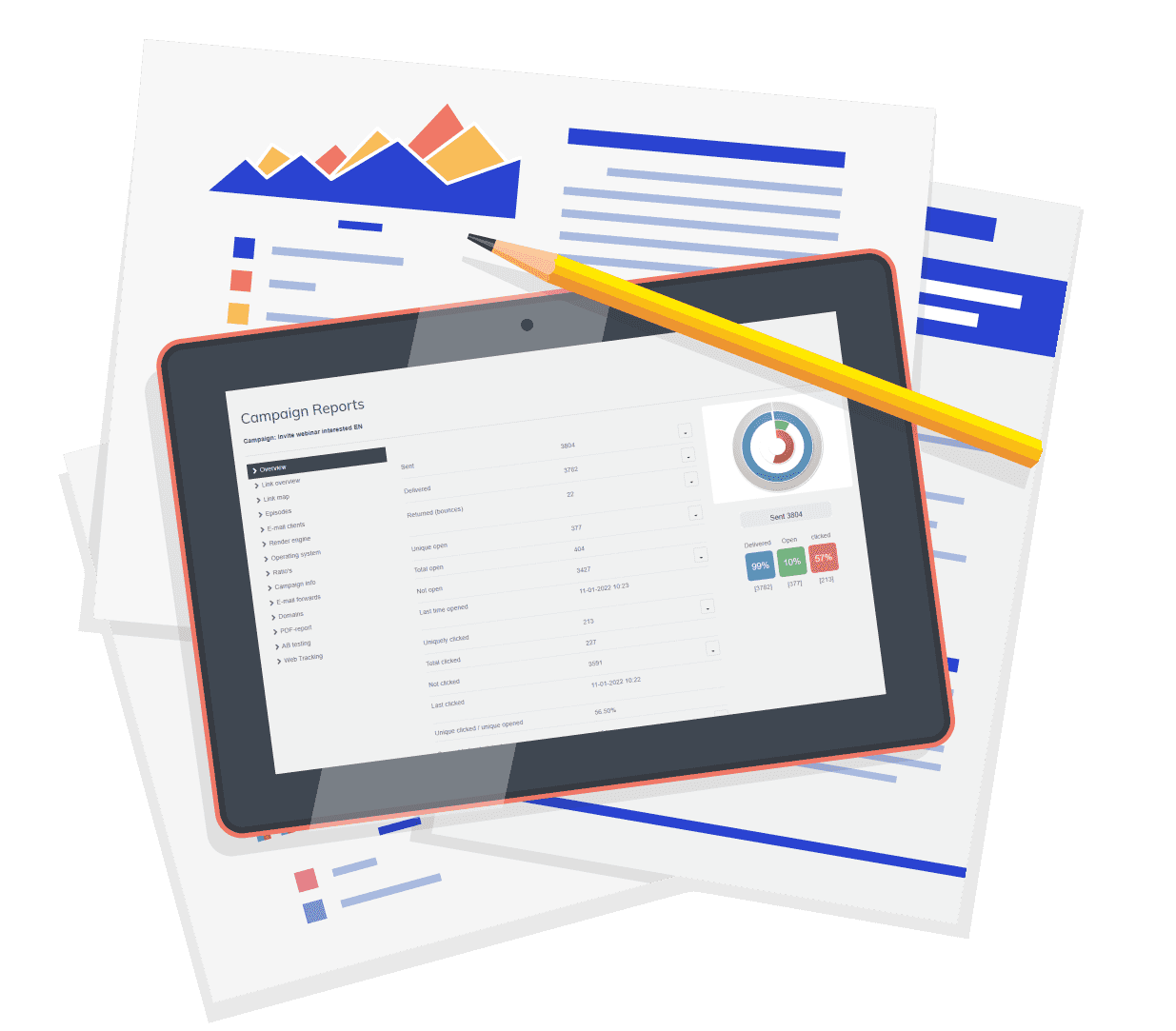 Learn more about Flexmail automation
Start automation today
In Flexmail, you can design your scenarios yourself. Choose the triggers that will start your scenario. Determine the rules that will influence the various steps. Design the mails you want to include in your scenario. These will become more relevant, as they are based on your contacts' behaviour.
Free trial
No Credit Card required Easy set-up 30-day trial version
Do you have any questions about automation, or do you not know where to begin?
As we understand that every business is unique and that your approach is therefore different as well, we would love to think along.