Get to know
your recipients

better

With Flexmail, you finally focus on the right data. Loose lists and files with outdated information make way for one central place. No more duplicate or wrong information about the people in your database. You sort and organise, and build a complete picture of each contact.

Free trial

No Credit Card required Easy set-up 30-day trial version
Import existing
audiences
Contact data can come in through various channels, like forms on your website, imports of local files and automatic connections via API.
Get an obscure file from another service? Just pop it in Flexmail. We match all new information with existing data and merge all info. Duplicates and obsolete info disappear like snow before the sun, incomplete data is supplemented with new information.
Your recipient

is at the heart of it

You no longer need to start a new mailing list for each mailing campaign. In Flexmail, every contact is unique. With each import we update that contact with the most recent information. Based on that data, you build dynamic segments.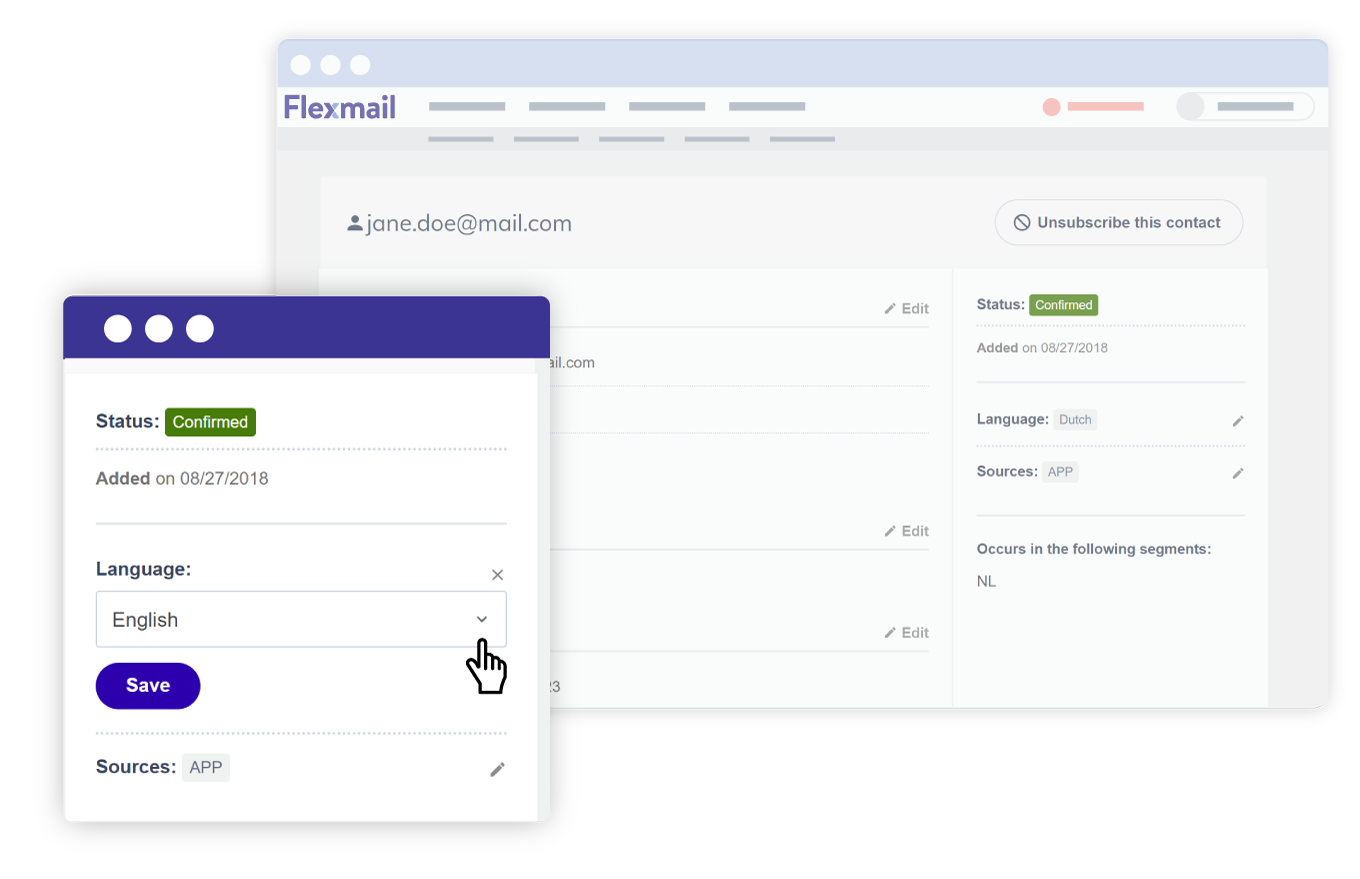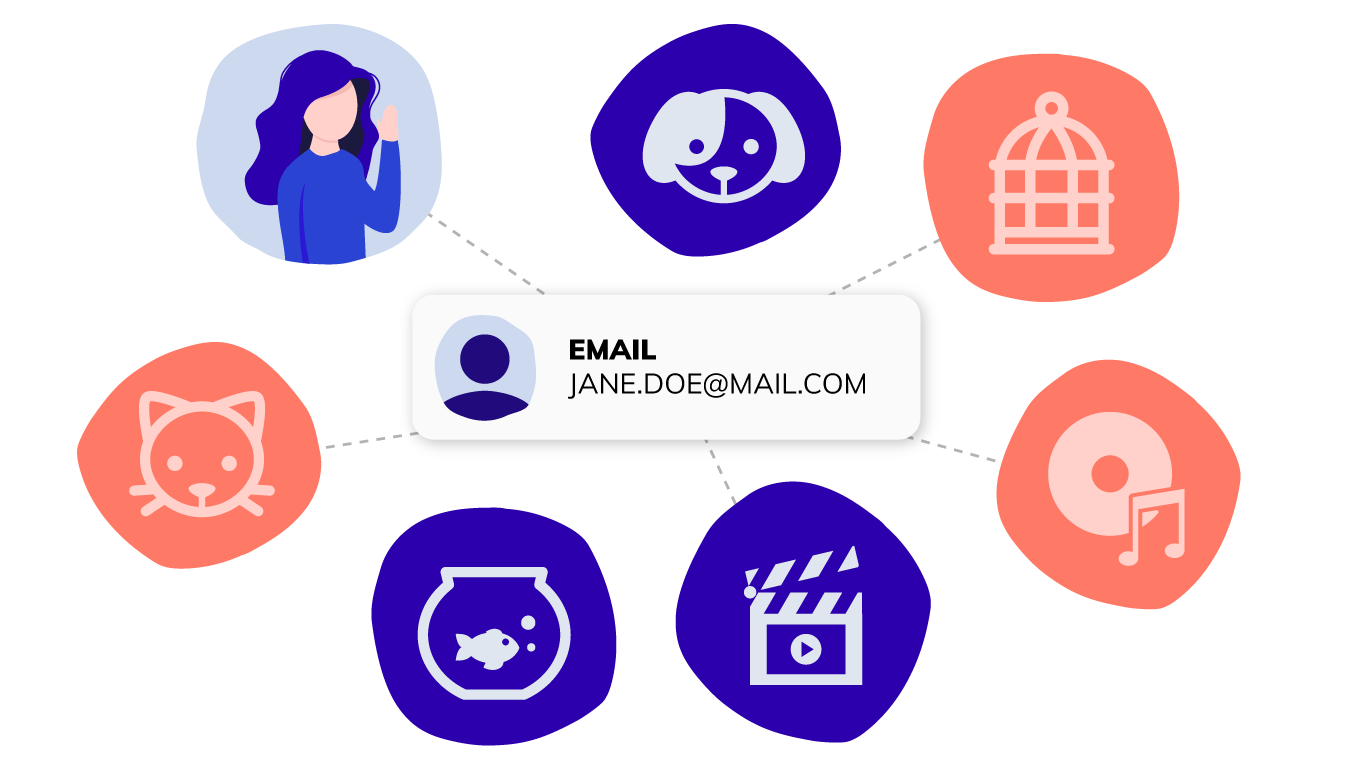 Focus on
the right data
One central database means you can focus on the right data, but it also means you only pay once for each contact - and unsubscribed contacts don't count, of course.
Define
your own fields
Add your own information and collect missing data from your contacts on the go. Create any and all contact fields you need - whether they are multiple choice, text, numbers or dates.
Smart mailing with
dynamic segments
Create new audiences based on activity, contact data or interests. In this way you will get to know the needs of your recipients better and you will be able to send specific, targeted content. Your future with Flexmail consists of higher open and click rates!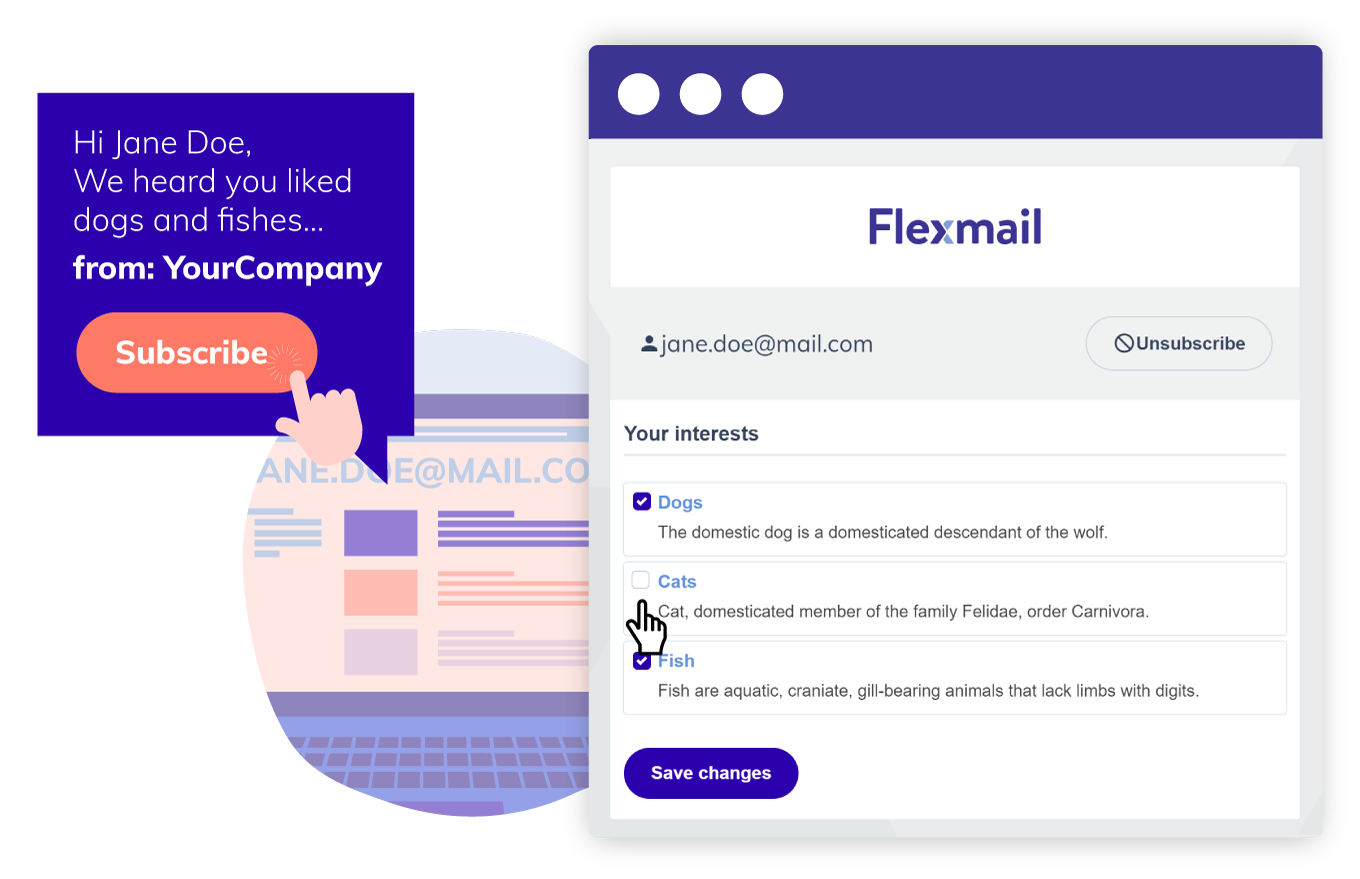 The best emails respond to
real needs
Assign interests to your contacts based on your imports, or fill them automatically based on click behaviour in your emails (e.g. international travellers, coffee lovers, techies, newbies, etc.). Allow your recipients to subscribe or unsubscribe to specific communications.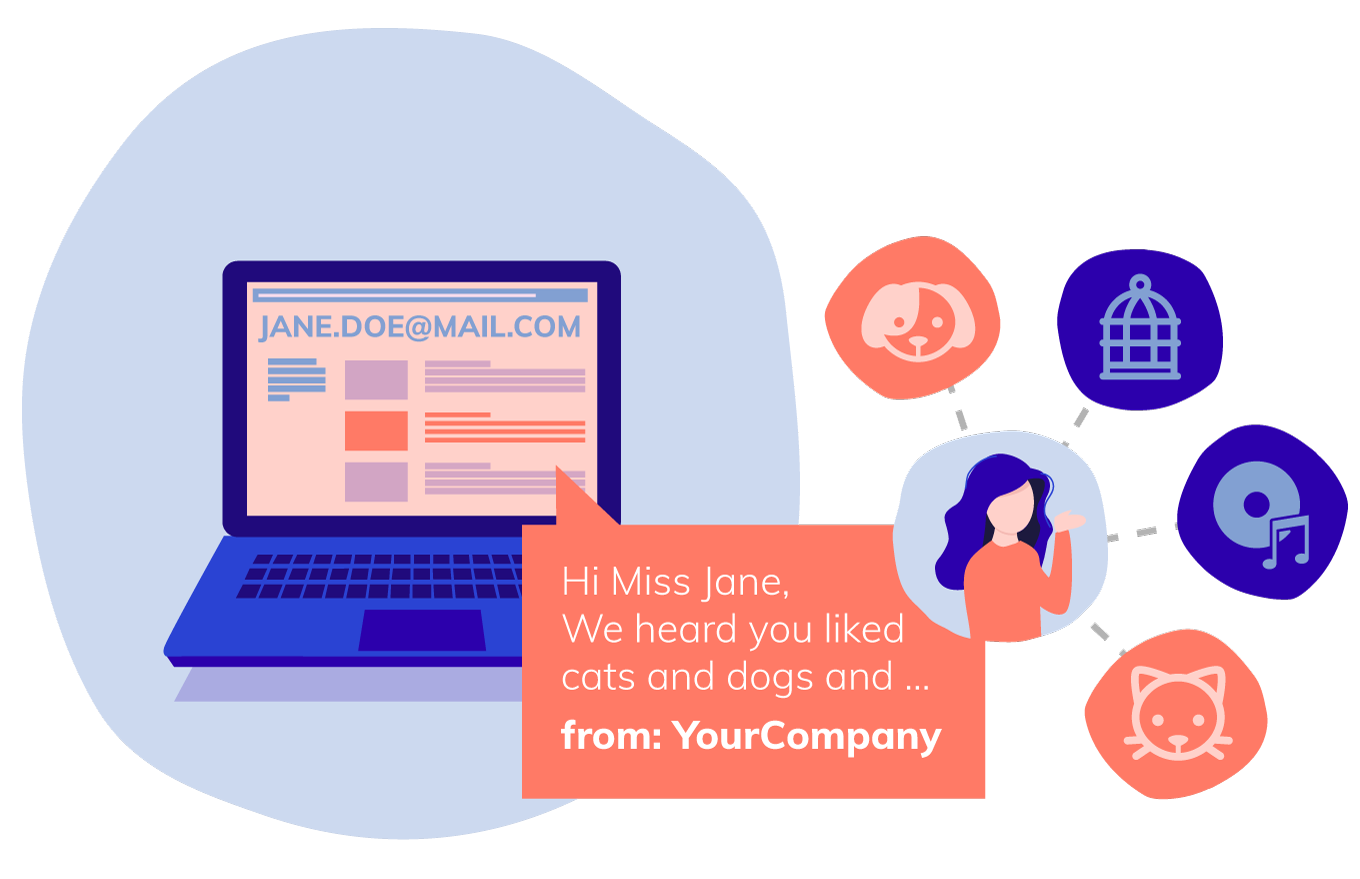 GDPR-proof

emailing

The GDPR requires you to be respectful of the data (and privacy) of your recipients. Flexmail offers you a complete overview of the consent and data you need to comply and offer recipients the necessary transparency. In addition, with Flexmail, you're working with a European emailing tool that is not only fully GDPR compliant, but also ISO 27001 certified.
Ready to try
Flexmail

?

Register your free test account and try out our features for 30 days. Design interesting emails, build your audiences and discover how personalisation contributes to your marketing strategy. It only takes a few seconds and you don't need a credit card.

Free trial

No Credit Card required Easy set-up 30-day trial version
Learn more about Flexmail contact management