Every contact in your database is different. However, it is one huge database with a huge number of these 'anonymous' persons. How to discover what the best content for each one of them is?

'Tagging' or working with interests is one of the easiest and most interesting ways to segment your contacts. Via interests or tags, you add structure and collect more important information about your contacts as you go along.
This is why you should use interests:
More structure
Via interests, you label your contacts on the basis of their preferences and activity. As a result, you can specifically go to targets without getting lost in the large amount of data in your account. By focusing your search, you can find specific target groups and contacts more easily.


Better segmentation
You can tailor your content more specifically to every target group by basing your message on their interest – or conversely, by choosing the right target group by email. The more your message fits in with your contacts' personal interests, the better your results will be.


New triggers
Interests are also an ideal way to use your automation more efficiently. It allows you to start a welcome session or promotion when a contact has registered for an interest. This can also come in handy with a new collection or product launch. Rather than increasing your frequency for the entire target group, you only increase the frequency for those people of whom you know your message might be interesting.
What are interests?
Interests are some kinds of tags or labels that you allocate to your contacts when they meet certain criteria or when they interact with specific parts of your email.
Consider it a virtual post-it with some words written on it, which you affix onto a specific subscriber. This post-it tells you more about the subscriber's interests, his/her kind of behaviour, and what he/she likes.
Unlike other platforms,
Flexmail
offers you the possibility to allow your contacts
to choose which 'post-it' they want to affix onto themselves
. It also allows them to indicate when a specific post-it no longer applies to them. On your profile, they can subscribe to or unsubscribe from specific interests. Of course, this depends on the visibility you set.
Types of interests and which type goes best with you
In our introduction webinar
, we shared several ways in which interests can be used.
There are many ways in which you can use interests. You choose the name of your tag or interest yourself. It should be a logical name for your business.
It is advisable to think about a structure first so that your total package of interests is logical to both you and your readers.
Several possible combinations are provided below to give you some idea.
On the basis of frequency
If you intend to send many emails, it may be interesting to have your contacts indicate which frequency they prefer from you.

If you have a B2C business, possibly with an online shop, you know that the more people visit your website, the more you will sell. The line between too many and too few emails, however, can be very thin if readers who think they receive too many emails are allowed to choose a different frequency. This has to be taken into account where your segmentation is concerned.
If you can divide your product groups clearly, the following scenario is also a good idea: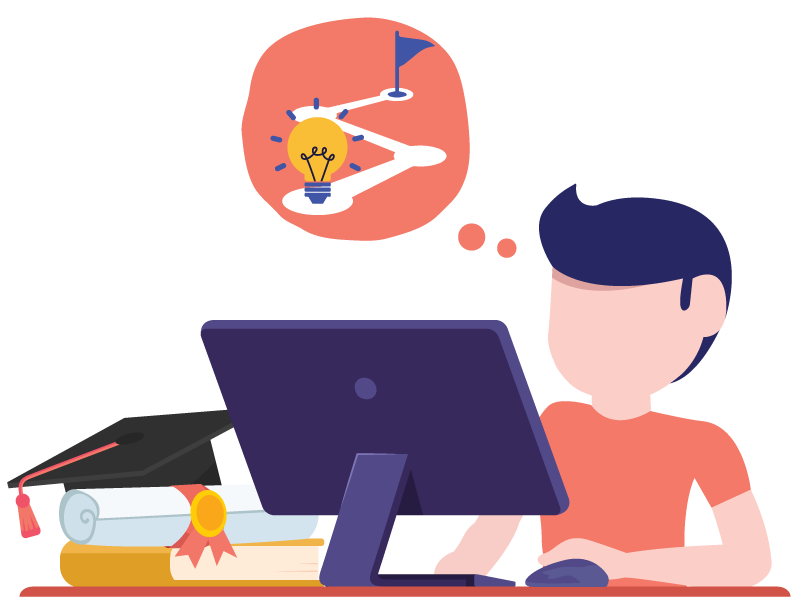 Free Email Marketing Masterclass
Discover in 5 modules how to set-up email campaigns that hit the mark every time.
Start today
On the basis of product (category)
If you have a sports shop, you should not send promotions on athletics to cyclists and vice versa. Neither should you send promotions on men's items to women or promotions on women's or children's items to men.
So if you can divide your content easily, a separate interest per topic might be a good idea:

On the basis of the type of newsletter
If you have various types of newsletters for specific target groups, have your contacts choose which newsletters are interesting to them:


Learn from your contact's actions
Via link tracking, it is easy to link specific URLs in your message to an interest. If your contacts click the related text, image or button, they will be subscribed to the respective interest immediately.
This use is not limited to the public interests on your profile page. It can also be a good idea to link a private interest. For instance, you could register where your contacts come from when they get to a certain page or which products they are interested in most.
Via tags, you create more specific segments and therefore more personalised emails. The more specific your emails are, the bigger the chance that you readers will actually do something with them.
Combining with private interests or contact fields
By creating private interests as well, you can tailor your content more specifically to certain actions, or you can subdivide your segments on the basis of contact fields. In this way, you can take into account the type of item they click most, products they buy, promotions they respond to, their location, webinars they attend, website pages they visited, or their subscription date.
Make your reader your first priority
If you want to make the most of interests, it is essential that you start from the target group. What do they want to receive? How can I subdivide my target groups on the basis of their interests? But most importantly: how can I improve my communication with them? This approach will not only ensure that you retain your readers longer, but it will also make them more active in your emails, and it will yield more results for you.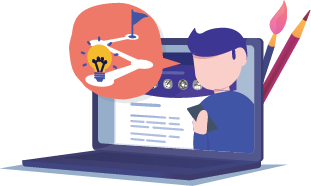 Would you like to try Flexmail?
Design mails tailored to your needs, reach your target group, and learn from the proper results.
Get a free trial now