In almost every article on effective email marketing you'll read that the subject line determines the open rate of your campaigns. But what if we tell you that not your subject line, but your sender name has the biggest influence on whether or not recipients open your emails?

Several studies show that a large number of potential readers first look at the sender to decide whether or not they read the email message. If you know that most people's inboxes are packed and they only spend an average of 8 seconds scanning emails, it's understandable that a recognisable and reliable sender name is more important than ever before.

So what do your sender details look like? Will you be recognised quickly enough in a crowded inbox? You will if you consistently use all of your sender data. That way, your readers immediately recognise and trust you. To help you stay consistent, we will guide you in setting up a naming convention for all of your sender addresses and for every name you use for your email communication.
What is a naming convention?
To set up a naming convention, you first need to know exactly what it entails. A naming convention follows some general guidelines, often in the form of a template, for naming things that regularly recur. Many use it to organise documentation like emails received or campaigns sent.
In this case, however, we will apply such a template to determine what the sender data will be used for. And to be clear, with sender data we mean the sender name as well as the sender address and the email address to which your readers can reply.
Start by asking these questions:
Do you send all of your campaigns from the same sender?
Do you use different senders for different types of communication you send out?
Are the sender name and address compatible?
Who responds to the replies of your readers?
You can probably answer all of them for each sender address, but is it always the same answer? It is important to think about each answer carefully and to make the right choices. A naming convention for all of your email communication will help you stay consistent.
Why is a naming convention so important?
By implementing a naming convention you will be able to use all of your sender details consistently in the future. But why is that so important?
Well, it is actually quite simple. Your goal is to send email campaigns that are actually opened and read. Each campaign is a point of contact with your customers that helps determine how they experience your brand.
Research shows that the trust and recognition of the sender is the most important factor in opening emails.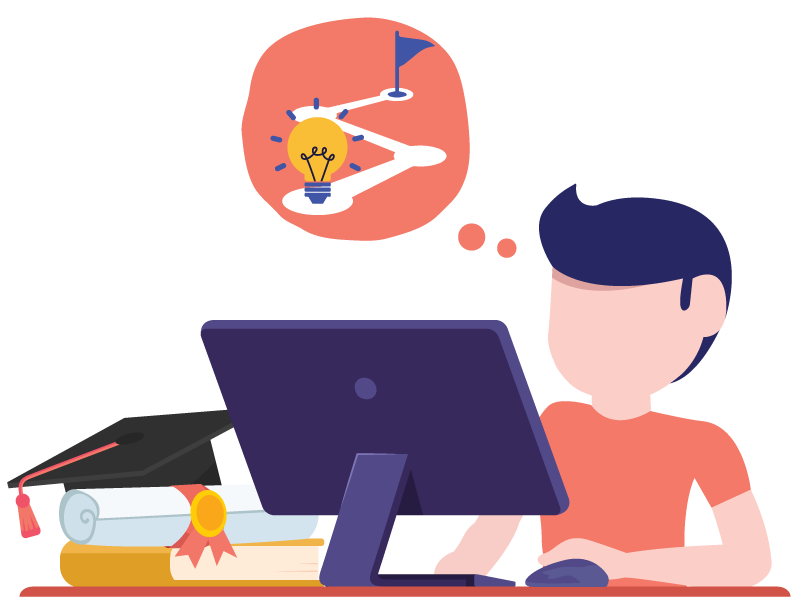 Free Email Marketing Masterclass
Discover in 5 modules how to set-up email campaigns that hit the mark every time.
Start today
Consistency creates trust. Of course it takes time, but consistent experiences lead to greater ease of use and a more positive customer experience. If you keep using different sender addresses and names you will confuse your readers, which will damage your relationship and harm the trust they have in you.
By setting rules, you and your (future) colleagues will always know which sender data to use in any form of email communication. That way, you avoid everyone in your email marketing account choosing whatever sender details they find appropriate.
Determine your sender details step by step
Setting up a convention for all of your sender details is easier than you think. We will guide you through it, step by step.
Step 1: Categorise all types of email communication you send out
Newsletters, announcements, invitations, product updates... are just a few examples. One-time emails should also be included in this list, you can group them with other common types of communication if necessary.


Step 2: Determine the sender address for each type of email communication
The sender address is the address from which the email was sent and is not displayed until someone actually opens the email. But that doesn't make it any less important. By your sender address, too, readers should recognise who you are and see what content you have to offer. That's why I've collected
some tips
that you should keep in mind when determining it.
Sender addresses are best registered on a reliable business domain. That way, the company name is always integrated in the sender address. Just look at us, we always email from our own company domain, @flexmail.be, so our company name is always visible. You can also choose to register a subdomain on your company domain and only use it for email activities like De Telegraaf does with their sender address @nieuwsbrief.telegraaf.nl.
Addresses should be as unique as possible, so avoid free B2C webmail addresses, like @gmail.com, for all your business communication.
Avoid personal names in your sender addresses. Your readers usually know your company or brand, but not your employees. Employees also sometimes disappear or change jobs, which would result in too many changes in sender addresses. It's not ideal to familiarize your readers with that sender address. Once your readers are familiar with your email address and add it to their address book, some email clients even allow images to be downloaded immediately. It's a win-win.
Use descriptive addresses. Readers will immediately recognise the purpose of your communication and whether or not it is relevant to them. You can make a distinction per type of communication and/or department. Think of welcome@, newsletter@, updates@, sales@, support@, ...
Step 3: Formulate an appropriate sender name for each type of email communication
The sender name is a label that you give your sender address to grant your readers a recognisable description of where the email came from. It is therefore the first thing your readers see in their inbox and it determines whether or not they will open your message. We don't have to tell you again how important it is to include your company name. However, we would like to give you a
few more guidelines
:
If you want to use personal names, don't forget to make a link with your company or brand. Ideally, add your company or brand name anyway. It often happens that marketers, like you, opt for a personal approach and therefore want the author's voice to be heard. Then simply add "At (your company name)" after the personal name. Some real-life examples: "Adam Rapoport at Bo" and "Ivan at Notion".
You can vary sender names to differentiate between different categories or types of email communications. This is best explained by a very clear example. At JetBlue they make a clear distinction between marketing emails, reservations and personal communication for better customer relations. For their general marketing emails they use the sender name "JetBlue", for their reservations "JetBlue Reservations" and finally, their personal communication comes from "JetBlue Info".
Ideally, there should be a logical connection between your sender address and name. You can link a specific variation of your general sender name to a specific sender address. When looking at our communication, we use the sender name "Flexmail support" for email messages sent from "support@flexmail.be".
Step 4: Determine the reply-to address for each type of email communication
Responses to your email campaigns will return to the reply-to address. We can't emphasise enough the importance of this email address. Although it might receive a large number of automatic or bad responses, it will above all open the door to a good conversation with your readers. Responses are therefore a valuable source of feedback and an opportunity to get in touch with your customers.
The best advice we can give you is to never use a no-reply email address. Besides the fact that they are very sensitive to spam filters, you will come across as cold and unreachable. It can even make your customers feel irrelevant. If you tell them not to email them back, you are essentially saying that you don't want a good relationship with them.
Step 5: Share the naming convention with all those involved
The final step is to share these agreed upon rules (your template) with everyone who could need them. In other words, everyone active in your email marketing account should be able to access this information quickly and easily.

We also know that you probably already have different sender addresses and names. After reading this article, just take a moment to sort them out and review other options if necessary. To find out which sender data result in the best open rate, you can test different options by A/B testing senders. But be careful: don't test too often with different senders. It can damage the confidence of your readers and, of course, we don't want to contradict ourselves about the importance of consistency.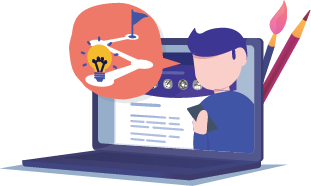 Would you like to try Flexmail?
Design mails tailored to your needs, reach your target group, and learn from the proper results.
Get a free trial now