Various email marketing platforms are available that work in their own, unique way. Which one you choose depends on what you need, what your objectives are and what is easiest for you to work with. The same applies to saving and managing contacts. This can be done via segmentation or via the traditional lists.

But what exactly is the difference between the two? We give you the clear difference as well as the differences that are less clear, and we show why we opt for segmentation.
The pros and cons
Lists
With lists you have the possibility of adding a new file to your account again and again, put it in a separate list and then send information to it. This may seem like a simple way to create contact lists, but there are some disadvantages to it too.
Advantages:
Creating new lists and adding contacts is easy. You don't have to reckon with the contact data that is already in the account. You have a list of contacts and simply import these contacts into a new list. Only the data you need is added to the list.
Creating a mailing list with contacts for a one-off campaign. With lists you merely give the list a name, and you import your contacts with the contact data needed.
Deleting contacts is easy. If you delete a list, you simultaneously delete the contacts from this list, so for a one-off campaign this is an easy way to delete contacts.
Disadvantages:
Your contacts are not unique. Contacts can be in several lists, but in those lists the data of these contacts can also be different, rendering it more difficult to find out which data is correct or complete.
Not GDPR-compliant. To be able to work in a GDPR-proof way, you would have to adjust and update the contacts manually in every list.
Unsubscriptions cannot be managed well. If a contact unsubscribes from a certain list, they may still be in another list and receive the related campaigns.
Lack of personalisation and targeted mailing. Updating a contact's personal interests is not that easy. As a result you will be more inclined to send general communication instead of campaigns that are based on the contact's real interests. This often leads to unnecessary unsubscriptions.
An endless number of lists, potentially with other information about the same contact. But which list contains the correct information?
Less clearly structured. If you have a different list for each campaign, you will lose track of which contact is in which list.
Many disadvantages have a direct impact on your recipients. Their data is not managed well, and it will be a lot more difficult to take updates and unsubscriptions into account. This is also the reason why most email platforms abandon this approach, like we do.
Segments
With segments you have only one list: the database. All of your contacts are kept and updated in the database. A segment can be considered a kind of filter on this database to make a subdivision for the various target groups.
Advantages:
Managing unsubscriptions is easy. When contacts unsubscribe, they are unsubscribed from the database, and so they will disappear from all segments automatically.
Contacts are added to the right segment automatically. If contacts adjust their interests (or other details), they will be placed in the segment with the interest they have subscribed for and vice versa – without manual intervention!
Contact data is always up to date in all segments. When you add new data to contacts, you do this in the database. This means that all data in the segments is also adjusted with these contacts.
Adding contacts in multiple segments with only one import. With an import you add contacts, or you adjust them. On the basis of the segment settings and the data you give to your contacts, the contacts are placed in the right segment. The only thing you need to do is import your contacts into the database only once.
Clearly structured. By using segments, you can subdivide your contacts into a clear overview. Consequently, you will know exactly which segment you should choose for a campaign, and it will always contain the right contact data.
Disadvantages:
A deleted contact will disappear from all segments. Since all contacts are saved in the database, the contacts will also be deleted from the segments when they are deleted from the database.
Deleting a segment with the related contacts is not that easy. Your contacts can be in multiple segments. If you want to delete contacts from one specific segment completely, you will have to do this via a workaround.
The first setup takes more time and can be complicated for a beginner. Segments are created based on contact data, interests and actions taken by your contacts. To add a contact to a segment, you have to ensure that the contact meets the conditions of the segment.
The best approach for your needs in four stepsn
As stated earlier, both traditional lists and segments have their pros and cons. It is also clear, however, why we have switched to segments. How are you going to divide your contacts? Do you also switch to segments? We show you how you can manage your contact data in four easy steps.
Step 1: identifying the needs and objects for your contact
The first step is finding out what your needs and objects are. Consider which communication you want to send and what you want to achieve with this. After all, an internal email differs from a promotional mailing you want to send to your customers. With an internal campaign it is important that necessary information is sent to everybody in the company. With an external campaign, your focus is more on conversion.
For your customers you can go a bit further, for example by sending a newsletter and separate campaigns for special actions or offers, and information about upcoming or current events. It can also be a workflow for birthdays or your onboarding, for instance.
Therefore, you should determine which email campaigns you want to send, and next you should think about how you are going to decide who should receive these campaigns. Your contacts could indicate their interests, for example. This will inform you of what your contacts really need or which information they want to receive. As a result, you will send targeted campaigns, and your contacts will be less likely to unsubscribe.
The traditional way: lists
If you still use lists, it will be up to you to decide which contacts will be in the list to receive your mailing. On the other hand, you also have to see to it that the lists remain up to date. If you change your contact data in one list, you will have to adjust this in all other lists separately.
Our way: segments
Contact data is saved in the database, so that your segments always contain the same information. If you use
public interests
, it is even easier. Your contacts choose which interest they have, and on the basis of their choice they will be placed in the right segment automatically.
Step 2: collecting data about your contacts
Which contact data do you need and do you want to add to your database?
You can collect this data in two different ways. You can add this data yourself, or you can ask your contacts for certain data, such as interests, date of birth and name, via your subscription form. Besides, you can always ask your contacts to update their profile and indicate their interests. You can also collect data as you go along by looking at the links they click in your emails or on your website. This is a simple and quick way to give you a better idea of what your contacts want to receive, and you can adjust your next email campaigns to it.
The traditional way: lists
You can use existing data, or you can collect new data online as well as offline. A specific example: when you are at an event or organise one yourself, you can ask your contacts for details yourself. You can add them to a separate list afterwards – a list of participating customers exclusively, who may want to receive a survey afterwards.
Our way: segments
When creating segments, it is important to know what you want to base the segments on and which conditions your contacts should meet. Once you know this, you can determine which data you need from your contacts.
Start with a common denominator and base your segment on it. You can create underlying subsegments, if this is necessary. Examples include a subsegment on the basis of a language or attendance at your event.
Step 3: be personal
You have collected quite a lot of data from your contacts, but do you have sufficient information to personalise your campaigns? Can you send your contacts targeted campaigns with the data you have collected?
With personalisation, everybody thinks of mentioning your contact's first name in your subject line or message. However, there are many other ways of using personalisation, such as a message in your contacts' language, a personal email on their birthday with a discount voucher, or sending campaigns with content that is in line with your contact's interests. The possibilities are endless.
What else can you do? Use calls to action in your blogs or use various types of incentives to encourage your contacts to subscribe to their interests. This is how you send them targeted campaigns on the basis of their choice. The communication becomes a bit more personal, and you get higher open rates (and will be able to sell more as a result).
The traditional way: lists
If you want to send targeted campaigns, you will have to add the information needed to the contacts in the right list.
Perhaps you will have to adjust multiple lists with the right data to make sure that personalisation is possible. As this has to be done manually, the chance of errors becomes bigger.
Our way: segments
All data of all contacts is in a single central database. If you send a personalised campaign to a contact from a specific segment, this data will be the same in all other segments, so the margin of error will be much smaller. With segments you divide your contacts into various 'lists' to be able to send the right communication to the right persons. Additionally, the data will be adjusted everywhere if the contacts change their data or interests themselves. The more data, the more personal you can make your campaigns. Above all, your contacts will receive the emails they really want to read. Better still, they will look forward to receiving your next messages.
Step 4: the GDPR and your contact data
In this final but not unimportant step, you have to determine if you still comply with the GDPR.
Ensure that your contacts are clearly informed about which information they will receive, and about when and how often they will receive it. Take the following important aspects into account when managing your contact data:
Can your contacts retrieve and view their data?
Is the data saved correctly everywhere?
Do your contacts have the possibility to unsubscribe correctly?
Is it clear what they subscribe for or unsubscribe from?
Is the data deleted correctly everywhere when a contact makes a request to this end?
The traditional way: lists
Contact data should be adjusted in every list separately, because the data is not managed in a central database. When contacts ask which data you have kept about them, you should realise this data can differ per list.
If contacts subscribe, you have to ensure they are deleted from every list, to prevent campaigns from being sent to them afterwards.
Our way: segments
If contact data is adjusted, it will be adjusted in the central database. Consequently, the data will automatically be the same in every segment. If a contact asks you which data you have collected about them, you can easily check this in the database.

When contacts unsubscribe, they will also be unsubscribed from the database and disappear from all segments. If contacts only want to unsubscribe from a specific interest, they will only be deleted from the segment that is based on that particular interest. This can be done via their profile page.
If you are convinced about the use of segments like we are, we will teach you everything about
segmentation for email marketing
.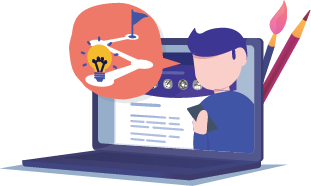 Would you like to try Flexmail?
Design mails tailored to your needs, reach your target group, and learn from the proper results.
Get a free trial now