Why are some emails read and others not?
Because effective emails touch the right chord: they hit you at the weak spot, bring a smile to your face, or simply discuss something that arouses your interest.

Good emails (and good marketing) require some work from you.

Most of all, however, they require insight. Insight into your reader. All of this can be found in your Flexmail account very soon.
Have you missed the webinar?
In the introduction webinar, we discuss the adjustments in more detail and provide several examples and tips. Here you can watch the webinar integrally:
Send emails people want to read
The difference between just sending an email and conducting email marketing strategically actually begins with your segmentation. What do you already know about your readers, and how can you use this knowledge to present a text or article that is really interesting?
In addition to saving contact details, such as language or city/town, we have you collect information from your readers that is even more important. Think about your webinar participants or new target groups on the basis of products sold.
How this works, is described below.
Update page and unsubscribe page into one
Successful email communication responds exactly to your contacts' needs and interests. Your recipient knows these best, of course. This is why we make identifying these interests as easy as possible.
Show your recipients what your communication is about and have them indicate what they want to receive.
How are your contacts redirected to your new profile page?
By their opt-in confirmation. When the visitors to your website complete an opt-in form, we first send them an opt-in email. After their email address has been confirmed, we redirect them to your profile page. Here, they can choose the subjects (selected by you) they are interested in. You can preselect some of these. If your contact does not change anything, he will be registered for the interests you selected.
When the link in your footer is clicked. An unsubscribe link is always mandatory in Flexmail. When your recipients click this link, they also get to your profile page, where they can unsubscribe from specific parts or from all of your emails.
The careful reader has noticed that
unsubscribing is no longer final when the unsubscribe link in your footer is clicked
. So your recipient first
needs to confirm the unsubscription
. We have to adjust this procedure, because all kinds of spam filter crawlers will be testing the links in your email before the email appears in the inbox. If we do not ask for confirmation, your contact might be unsubscribed without even having seen the email.
New target groups on the basis of interests
Interests work like tags. It is up to you to decide which fields of interest you want to keep abreast of. You assign these interests to your contacts (a cyclist for instance, a hiker, or a webinar X participant). On the basis of these interests, you can create a new segment or specify whether or not to show your contact particular articles.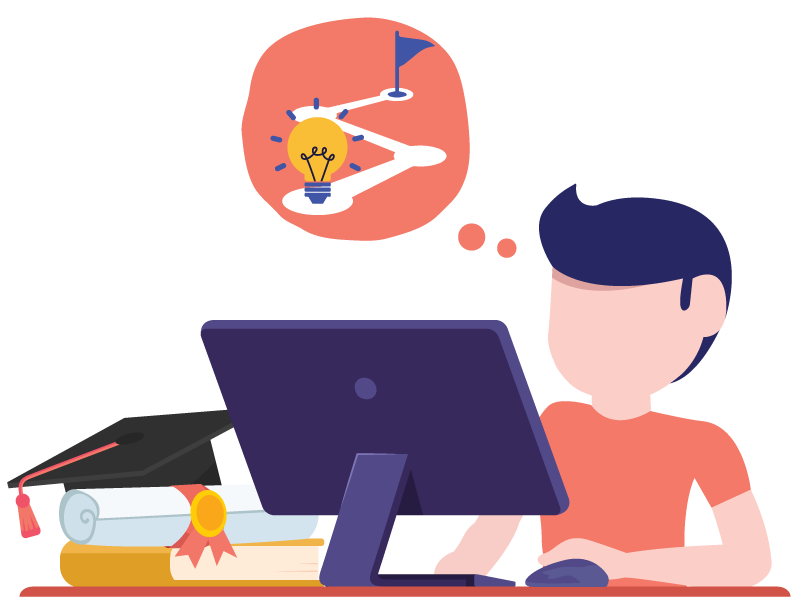 Free Email Marketing Masterclass
Discover in 5 modules how to set-up email campaigns that hit the mark every time.
Start today
How can contacts be redirected to an interest?
Public and private interests
Your interests are added to your profile automatically, so that contacts can see immediately which fields of interest your communication is about and decide if they want to subscribe or unsubscribe. If there are certain interests you do not want to show in a particular profile, you set the visibility of these interests in a Pro or Premium subscription to Private.
Do you already use the previous preferences or interest labels?
In that case, these will be converted into the new interests automatically. Interest labels become private interests. Preferences become public interests and appear on your new profile page.
Reduce the number of unsubscriptions
Not everybody who unsubscribes from your mailing list actually wants to leave. Sometimes they just want to receive fewer or different emails. If you do not offer them an option to improve their experience, they will certainly unsubscribe. By having your recipients choose which content they consider interesting, you will improve their experience considerably and you will only lose the contacts who really do not want to receive anything anymore.
Custom branding
Recognisability leads to trust. Give your contacts a seamless experience between your emails and the underlying pages by setting your own branding. We use your logo, background image, and colour to personalise the profile and unsubscribe page.
When will my account be converted?
The new interests, profile page, and custom branding are launched in batches. We start with the accounts for which interest labels or preferences are not used yet. Next, the other accounts will be converted in batches.
How can I prepare in the best way possible?
If you do not use interest labels or preferences yet, you do not need to do anything.
However, you are advised to think about your data set-up. Which interests are you going to set for your contacts? How can you combine these with your current contact data for building your segments/target groups?
Do you currently have interest labels and preferences?
? In that case, these will be converted immediately into private and public interests respectively. It should be taken into account that the new interests can be
multilingual
, so you can translate the label and the description. After the conversion, you can combine multiple interests (for instance Newsletter NL, Newsletter FR, and Newsletter EN) in a single interest (Newsletter) via the actions.
If you want to prepare for custom branding
, you can find
all information about the ideal size of your logo and background image here.
What about the API?
After your account has been converted, the references to interest labels and preferences via the API will no longer work. So if you have a current integration with Flexmail, you should plan the conversion of the account and the adjustment of your integration together.
Please contact us if you need some further information.
If you want to set up integration on the basis of interests yourself, we recommend that you perform a test first, using a test account. In this way, you can experiment before you apply your connector to your own Flexmail account.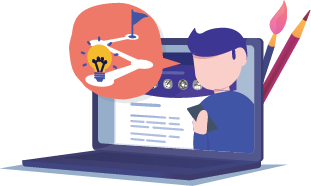 Would you like to try Flexmail?
Design mails tailored to your needs, reach your target group, and learn from the proper results.
Get a free trial now