Designing HTML for email clients is not exactly a piece of cake. There are many clients to take into account, and they make things difficult for you. For instance, Outlook uses the Word engine to render HTML.

Some graphic designers think they have found the solution: put the whole lot into an image. Ultimate creative freedom and visuals that link up with your branding perfectly. Unfortunately, many email clients disable all images by default when your email is displayed. At such moments, do not expect that the reader will be curious enough and will have goodwill enough to take the trouble to download the images. There is a far better chance that your email will end up in the recycle bin. A waste of effort.
Why are images disabled by default?
Images are very effective in email, because they make your message visually more attractive and contribute to designing and marking off your content. If you have chosen good images, they can even enhance your message. So why are some email clients so reluctant?
Images will be blocked if the email client OR the recipient does not allow automatic image loading in an email. Security is the major reason for email clients, whereas individual institutions are often concerned about bandwidth and date consumption.
Unfortunately, there is no simple way to solve this. Email clients apply other methods to block images. Therefore, you as a sender would do well to ensure that the content of your email is perfectly logical and that it can also be understood without the images.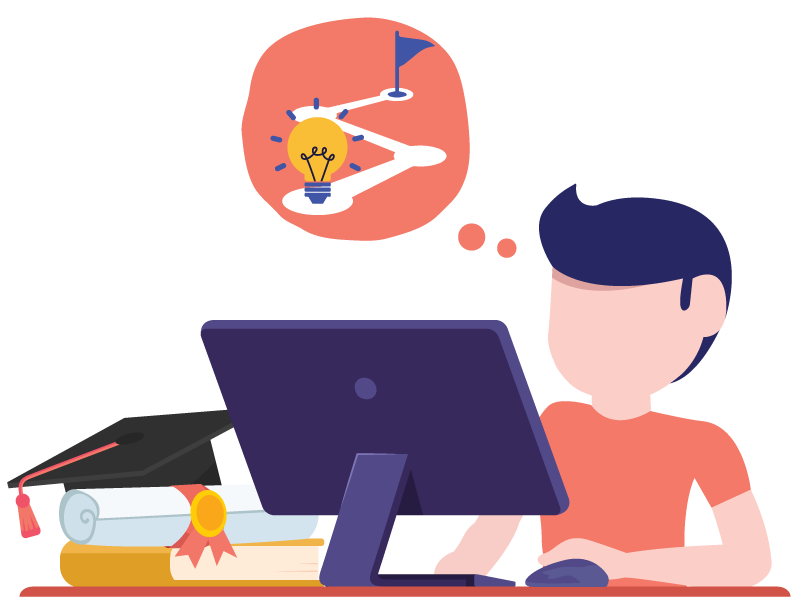 Free Email Marketing Masterclass
Discover in 5 modules how to set-up email campaigns that hit the mark every time.
Start today
An overview of the limitations per email client
Initially, email clients blocked images on a large scale to protect users like you against senders with evil intentions trying to break through the security of your device. Image blocking was a first line of defence to protect users against spammers.
In 2013, Gmail announced a different method. From then on, they would always show images. Instead of displaying them directly from the original host servers, Gmail would first bring them in via their own secured proxy servers. If they so wished, Gmail users could still adjust a setting to get the question if they wanted images to be displayed.
One would think that people were eager to benefit from this new possibility. A year later, however, Litmus published new statistics revealing that no less than 43% of Gmail users read their email without any images.
The fact that you as a marketer want to show your images immediately does not mean that your reader wants to see them too. Every email client deals with this differently. Some just offer a setting to ensure that images are always blocked or never blocked by default. Others have conditional settings, with exceptions being allowed for known senders or other.
So what can you do?
No image-only emails any longer
Make sure you provide good copy, which is actually added as text to your email. Spam filters, too, look at the image/text ratio in your email when assessing the reliability of your mailing. A good balance is therefore essential. Clearness and convincing copy are more important than merely a beautiful design.
Alt text
One of the simplest things you can do is adding an alt text to your image. When the images are disabled, the alt text is displayed in your email at the spot where your image would have been. Instead of an empty white box, information like 'Logo X' or 'product photo product Y' is displayed, indicating to your readers what the image contains. This information will motivate then to download the images. Amongst other things the spam filters will be more kindly disposed towards you as a result.
Whitelisting
A third important aspect is that you should motivate your recipients to add you to their address books. You could do this in your welcome email. It will also help your email to steer clear from the spam box. For this reason it is important that you use a recognisable -mail address as a sender, so that you will probably be in the address book (for the recipients might also receive your regular emails). Recognisability engenders trust.
Opt for visible buttons as links
It is not unusual to see emails with many buttons as images for calls to action. If your images are not loaded, the recipient will not know where to go. Of course you can also use text links, but why not make a clear button with some catchy copy (instead of a colourless 'read more') without the need of an image?
Of course you want to send a convincing email with links for people to click through, but there is so much more you can do to achieve this than effective images. Make sure your message is clear and use a catchy subject line. Include clear links and buttons in your email, so that people click through to your website. They will be exactly where you want them. The reporting will show you which elements in your email campaign delivered the desired result.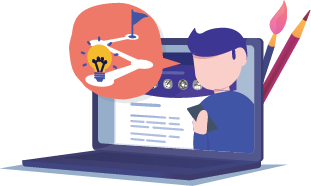 Would you like to try Flexmail?
Design mails tailored to your needs, reach your target group, and learn from the proper results.
Get a free trial now