Just 79% of commercial emails worldwide land in the inbox, according to EmailMonks. Yes, that means that one in five fails to reach the intended recipient. Don't worry, the earth will keep on turning.
When you're done recovering from the shock, read on. I'll dig deeper into the difference between delivery and deliverability and what you can actually do to improve both.
Making it to the inbox is one of the most undervalued elements of setting up great email marketing. Marketers tend to mix up two very different concepts: delivery vs deliverability.
Delivery refers to whether or not a receiver 'accepts' your email. This comes before the inbox or spam folder distinction. Can the message physically be accepted in the first place? Does the domain or email address exist? Is your IP address blocked?
Deliverability or Inbox Placement refers to 'where' your message ends up once it is accepted: the priority inbox? Unimportant email? Spam folder?
Don't be afraid of the technical stuff
It takes 20 years to build a reputation and five minutes to ruin it. If you think about that, you'll do things differently. — Warren Buffet
When looking at the technical aspects of both your delivery and deliverability, everything comes down to your sender reputation. Your IP and domain reputation are both crucial to enhance your sender reputation.
"Well, that sounds like I can just leave all this crap up to my email tool (ESP), right?". Hmm, not exactly.
IP address scores are compared to all other IP addresses on a variety of external blacklists and whitelists. Even though low IPs reputation definitely affect your deliverability, just switching email tools or adding new IP addresses isn't the magical solution. Even if you change IPs, your emails will still be blacklisted.
When
you
get blacklisted, so will your IPs and domain names and vice versa. While it is true that once your IP reputation starts declining, your email deliverability will get hammered, a new IP is as less effective as your old IP with a poor reputation. You will have to work on your new IP and send good emails to create a good reputation of your new IP.
Choose the right platform
That also means that the platform you choose to send your emails from is very important. EmailVendorSelection said it right when they stated that choosing an ESP is like selecting a spouse. If you're doing it right, you're looking for stability, a good fit, room to grow together and a trust fund…. Scratch that last one.
Dedicated IPs
Considering your own dedicated IPs is also an option. If you choose to work with the shared IP pool of your ESP, other users with whom you're sharing the IP could potentially compromise or improve your sender reputation. If your ESP offers free versions of their platform, they will attract dubious users that could damage the reputation of the IP pool. IF you're considering dedicated IPs, make sure you split those up for your transactional and marketing emails.
Avoid spam traps
A spam trap looks like a real email address, but it doesn't belong to an actual person. Spam traps are commonly used by inbox providers and others to catch malicious senders — and senders with poor data hygiene (ieuw) or acquisition practices.
Avoiding these is actually quite simple: don't buy lists, y'all.
Email authentication
This is the collective of technical standards that ISPs and other mail gateway administrators can use to establish the true identity of an email sender. Authentication is the absolute first step if you want to clearly differentiate your brand from spammers. Not only does this significantly help reduce spam and phishing, it also helps maintain a decent sending reputation.
Email size
Reports vary when it comes to email file size and deliverability. That's why EmailonAcid tested it out, using text-only, HTML emails in various sizes, from 15- 650kb. Using their spam reporting they found that sending a file size between 15kb-100kb is A-OK. Deliverability issues began to occur once the email file size was over 100KB. Every email from 110KB to 650KB wound up failing multiple spam filters. Interestingly enough, once the email file size was over 100KB, the number of spam filters that failed each email stayed the same. For example, an email that was 110KB got caught in the same 7 spam filters as an email with a file size of 650KB.
They also found that image file size did not have any impact on deliverability. However, it is important to note that using overly large images without any supporting text in your email can raise a red flag for spam filters. This is because spammers usually display information in large images instead of text because the filter programs cannot "read" the content. If you stick with a 60/40 text to image ratio, you should avoid having deliverability issues.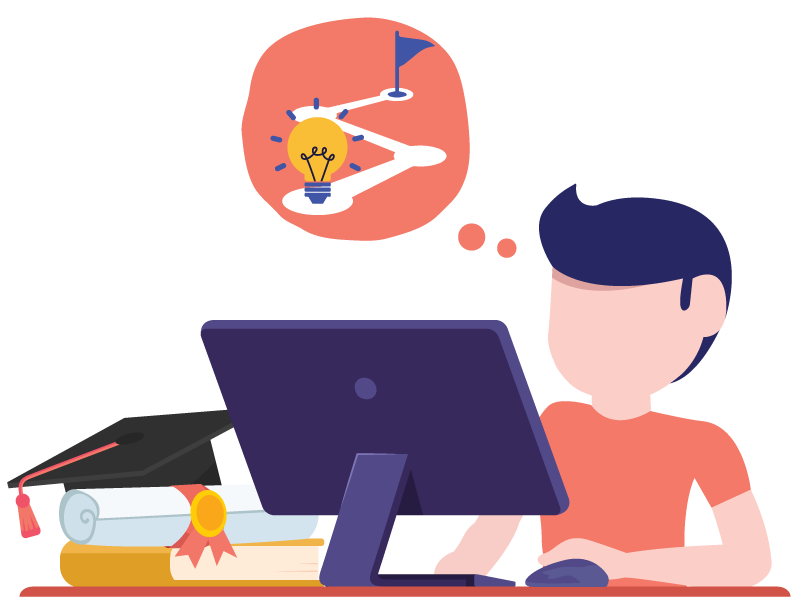 Free Email Marketing Masterclass
Discover in 5 modules how to set-up email campaigns that hit the mark every time.
Start today
Be smart! Where yo' strategy at?
Strategy is about making choices, trade-offs; it's about deliberately choosing to be different. — Michael Porter
Next to technology details, the second most important parameter is your engagement and conversions. Inbox placement is heavily influenced by bounce rates, spam complaints, click rates and engagement, open rates and unsubscribe rates. Maybe unsurprisingly so, that means that your strategy is vital for your sending reputation.
Decrease bounce rates
List cleaning and engagement boosting should always be considered when working on your email strategy. The better the quality of your database, the lower your bounce rate will be.
Beat spam complaints
Always opt for transparent and relevant communication that is directly tailored to your contacts' needs. Make unsubscribing as easy as possible. The more relevant your emails, the more clicks you'll get. If unsubscribing is easy, contacts that want to leave your database don't have to resort to the "report spam" option in their email client.
It's a myth however that low complaint rates
automatically
ensure successful email deliverability. Sorry mate, that's just not true. If your emails already land in the spam folder, the email subscriber can't complain about your emails. They are already spam.
Set up a preference center
Engagement should always be key, both for the success of your strategy as your sender reputation. If you really want to be relevant to your subscribers, the most natural thing to do is to let
them
choose what they'd like to receive from you.
You can build up your reputation in the minds of your recipients by meeting the expectations you've set with your preferences. Improving your open rate in the long run. At the same time, you're avoiding sending bulk email (well hello spam filters) as you're ensuring that all email you send out is tailored — based on those same preferences.
Engagement, engagement, engagement
Maybe you're starting to think I make money every time I mention the word "engagement". But if you're not optimizing your emails for engagement, you're better off not sending an email at all. Boost click rates — and your reputation — by defining clear goals before you start creating your email. Focus your copy, call to actions and design on that specific design and measure your results for future improvements.
Engagement.
Don't forget about the details
The details are not the details. They make the design. — Charles Eames
Bit.ly and other url shorteners
Of course, these things were super cool when your tweets could only be 140 characters long. But somewhere along the way email marketers started using them in their emails too. Since call to actions need to be enticing, this seems like a really weird notion to me. If your link is hidden behind a call to action, why would you need to shorten it?
Also, like Google Ads, ISPs and spam filters are wary of links that don't look like what they appear to be. Please leave them big fat URLs alone.
Big is beautiful
.
Text version
This used to be a very important one. ISPs don't pay attention to text versions like they used to. Spammers used to be lazy people that don't do spell checks and don't create plain text versions. Unfortunately, it seems that today spammers tend to become better at implementing an email strategy than some big brands.
Takeaway here: it's always smart to tick as many email best practice boxes as possible.
Alt texts
If you don't know what those are, please check a definition below:
Alt text (alternative text), also known as "alt attributes", "alt descriptions", and technically incorrectly as "alt tags", are used within an HTML code to describe the appearance and function of an image on a page.
They also appear in place of your images when your recipient's email client doesn't display images automatically. Spam filters love them too. It's so easy to set up and it will improve both your reputation and the readability of your email.
Ps: Please stop sending image-only emails. See my point about image/text balance above.
Pps: If you're whitelisted — or added to the address book of your recipient, your images will be displayed immediately. That's where thinking about the email address you'll use to send out your email comes into play.
What now?
Yes, I know that that's a Kevin Hart show. If you don't, then watching the "What now" tour is definitely something you could do now.
Besides all this, know that what doesn't kill you makes you stronger. If that's true, every email marketer who wants to do honest marketing and not spam, should be able to benchpress a Cadillac by now. Put your positive pants on and get stuff done.
Start with the basics. Make sure your setup game (ESP, IPs, sending information, authentication) is strong. Next, have a look at your email templates, to make sure you're not forgetting the most common best practices. And if you're really on fire, put your strategy under a magnifying glass: everything starts there.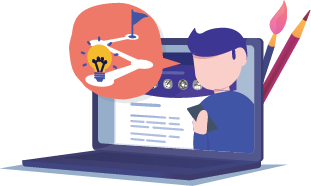 Would you like to try Flexmail?
Design mails tailored to your needs, reach your target group, and learn from the proper results.
Get a free trial now