Dividing your contacts on the basis of interests is a good start – after all, well begun is half done. But how can you use them strategically to improve the results of your campaign?

Read the points below and get inspired.
1.

Show customised product recommendations

If you know your contacts' interests, it will be easy to send separate content to the right target group. A pet shop or a vet should not send any emails with cat images to dog owners.

When you offer training or webinars, you should not do this either. Your emails will have more effect if your recommendations are actually consistent with your reader's profile.

Is this what you want to do?
If so, look at your interests closely and ask yourself the question which selection of your offer is really interesting to contacts within a specific interest. In other words, for which training (or other products) do you have the best chance of a purchase or subscription? Entice them with this selection instead of using a tangled mass of offers. Few people make the effort to look for something specific.
2.

Reactivate inactive contacts

Undoubtedly, you have contacts in your database who bought something in the past but who are generally not really active in your emails. If you happen to divide your interests on the basis of their interests or activity level, you can try to use a specific campaign to reactivate contacts who show lack of interest.

Take this example from Dropbox:

Subject line: 21 reasons to give Dropbox Paper another try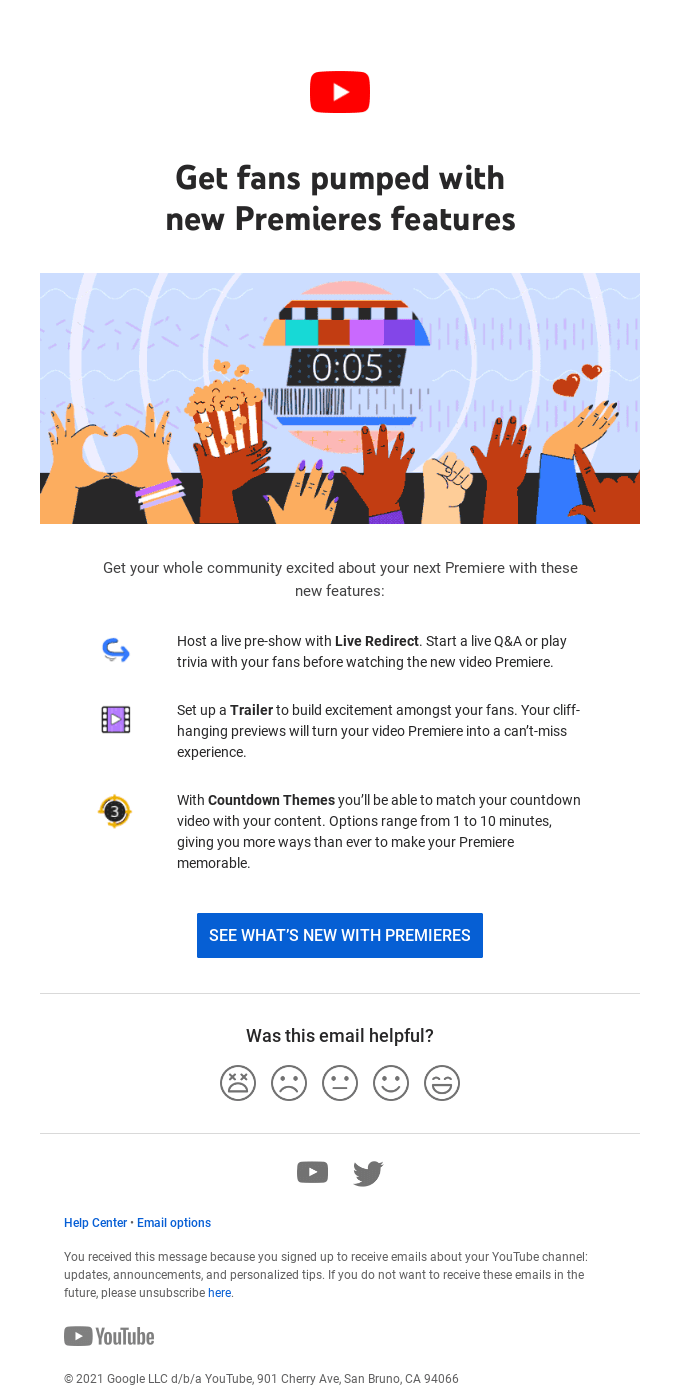 Is this what you want to do?
Segment by contacts who have not subscribed to any interest. This is an important group, especially if you only mail on the basis of these interests.
Mention the fact that your contact is not so active. It is a good way to make your intentions clear. Also think of what your less enthusiastic customers would like to see from you and use this in your content. If you do not know, add a survey to your win-back email. This shows you are interested in them and that you want to customise your content or offer.
If you have information about products they bought in the past or certain interests they did respond to, make sure you focus your content on that subject.
3.

Reward active contacts

If you have contacts in your database who are subscribed to a lot of your content, reward them for their enthusiasm in a nice way.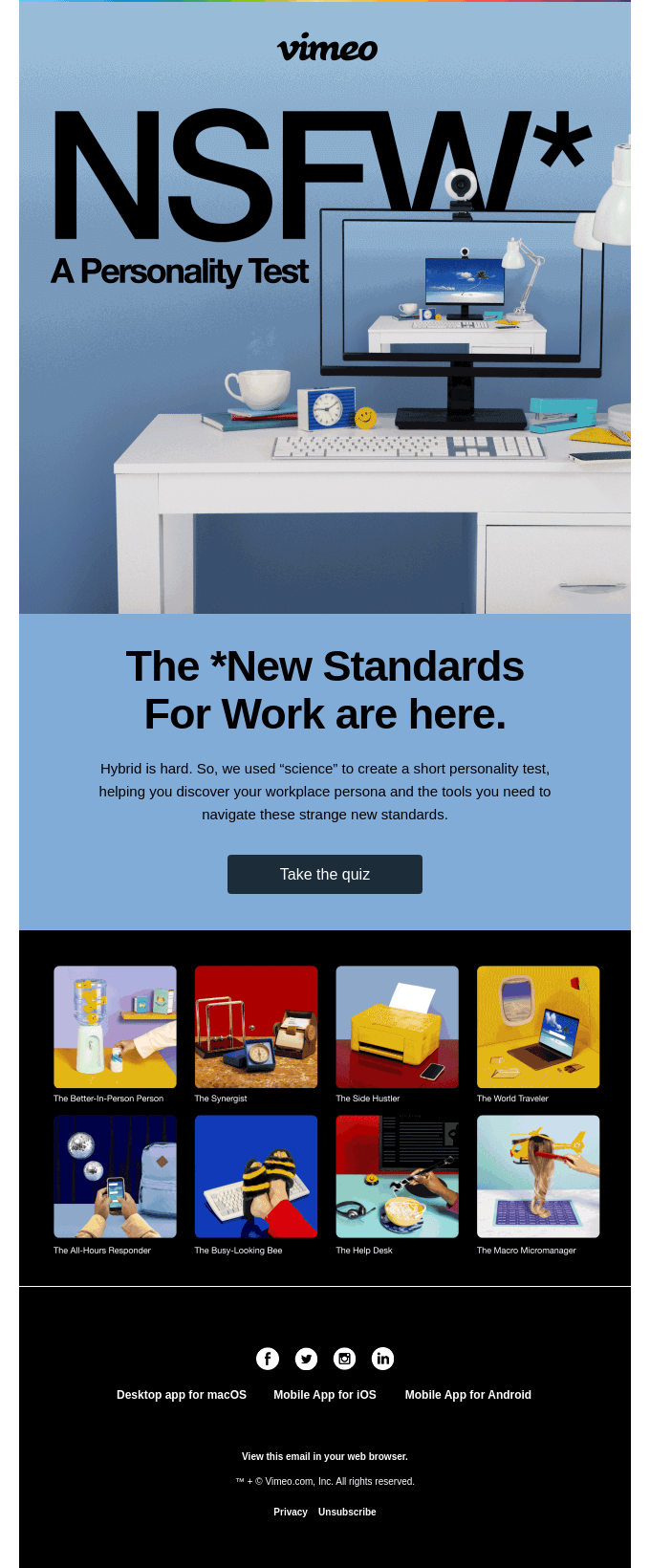 Is this what you want to do?
In your segmentation, you have the possibility of segmenting by contacts who have subscribed to all your interests.
In your content, you should mention the exact benefit of the reward, using both images and text. End with a clearly visible call to action and with instructions on how they can collect this reward.
4.

Send customised welcome emails

There is no better way to start a new relationship than by pampering your new connection right away. With interests you can tailor your welcome emails to your target group even better. You can use promotions, interesting information, relevant starter packages, etc.

Is this what you want to do?
Setting up a welcome flow in Flexmail is easy. Look at the example above. They have chosen a download that probably goes well with their target group, but they also do their utmost to ensure that as many readers as possible actually download the kit. The summary of all benefits or lessons in the kit help you sell your download.
5.

Work with alternative birthdays

If you do not know your customers' date of birth to send them a promotion, you may have some other interesting dates to celebrate anniversaries. What about the day on which they became a customer or a member of your database, for instance?

Of course, your promotion will become more interesting if you can personalise it with the customer's interest.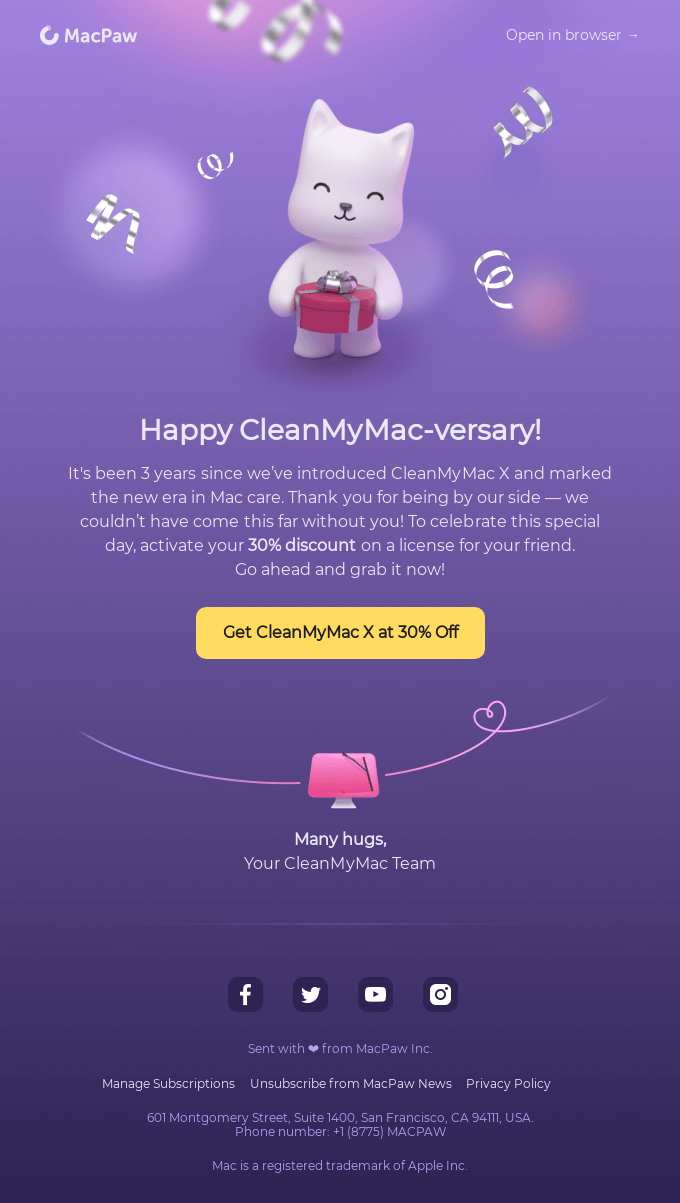 Interested in more?
Using segmented mailing leads to higher conversions and better results. It all starts with good planning, however, and a clear strategy. Are you still in doubt?
In this blog, we want to tell you about the added value and possibilities of interests.
Convinced? In that case, we want to show you
how to start with implementing interests for your communication
.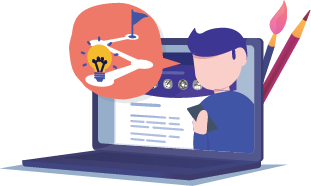 Would you like to try Flexmail?
Design mails tailored to your needs, reach your target group, and learn from the proper results.
Get a free trial now