When you start looking at the results of your email campaign, the open rate is often the first thing to catch your eye. For many marketers, it is even the most important statistic when determining whether their campaign has been successful.

Often, those same people are disappointed when they see a statistic that does not live up to their lofty expectations. But how much weight does that number actually carry? And what is behind it?

In this article, we surpass the most common best practices. What is behind the numbers? And which elements influence your open rate the most? What can you do tomorrow to improve your open rate?
What is a good open rate?
Or more accurately: is my open rate good?
You can't write an article about the open rate without including this question, and it is one that often ends up with our customer support team. But by starting out with this question, you are actually cutting corners.
Your current open rate is the result of a lot of factors:
Your subject line, preheader etc of this specific mail
Your sender reputation
Your selected audience
Your send frequency to this specific audience
The quality of the content that your recipient is used to receiving from you (and possible associated biases)
Expectations of your recipient at that moment
Rather than asking yourself whether the open rate of your email is "good" in your particular sector, ask yourself the following question:
Are YOU happy with your current open rate?
And are YOU satisfied with your overall email strategy (and subsequent results)?
What would possible improvement look like to you?
Do you have a specific increase in open rate in mind? Do you want more sales via email? Or do you just want to attract more visitors to your website?
What value does an open have?
How do you know if an email has been opened?
Email tracking works in two different ways:
1. Pixel tracking
Every email sent through an email platform is accompanied by a tracking pixel. When your recipient downloads the images in your email, the tracking pixel is downloaded. This counts as 'view' or 'open'.
It is the most reliable way of tracking, but it's not infallible. A number of email clients do not show images by default (like Outlook, Apple mail on your iPhone and even Gmail). That means that your recipient could have read (part of) your email without the images without counting towards your campaign results. This number of "unmeasured" email opens is estimated to be between 18 and 35%.
In addition, there are rumors that companies like Apple and Gmail are thinking about bypassing tracking via the tracking pixel in the future. So don't stare at your open ratio with blinkers on. You will find a lot of other important data in your reporting.
2. Link tracking
Another way to register an "open" is through link tracking. This tracking is more reliable than pixel tracking. When someone clicks on a link in your email, they are first sent through the Flexmail domain. That way, we can display your report correctly, but we also know that the mail was opened. When your recipient doesn't download images or click on a link, we can still attribute them to your open.
First impression
When it comes down to it, your email only gets one chance to make a first impression: in a few seconds, your recipient sees your subject listed in their inbox and decides whether or not they are going to do something with it. So in a short time, a lot happens:
They decide whether they are going to open your email at all,
maybe briefly "scroll" over the content (with or without images),
decide based on what they have seen, whether to take further action, leave the email for later or throw it in the bin.
High open rates versus frequency
This brings us to the importance of regular emailing.
Many companies bundle their information as much as possible into a long newsletter because they are so afraid of emailing "too often".
The big downside of the "general newsletter" is that your own articles have to compete with each other for the interest of your reader. They have to divide their attention (which is probably not even fully focused on your email at that moment) between all of the options in your email.
You also attribute a certain value to your own articles with their order on the page.
The importance of a good frequency for your branding
Imagine for a moment: you own a jeans brand and today, you are sending an email to an audience. Let's assume for a moment that your deliverability is good and that you immediately end up in your recipients' inbox. (
Get more tips on how to improve your deliverability
).
As a recipient, I have specific needs today. Maybe I have no need for jeans today. But when I do need a new pair of jeans in a few months' time,
you want me to remember your brand or shop.
And in such a positive way that I even visit your website or shop of my own accord to make my purchase.
An email that is not acted upon has contributed much more to your branding and "top of mind" status than an email that you did not send.
It is important to "train" your contacts in such a way that they know that you send useful information and that it is valuable to be part of your mailing list. Do that with a solid content strategy and an occasional discount or bonus as a reward.
So, "inactive" contacts are of no use to you?
So far, we already delved into encouraging long-term buying intentions. Let's go back to our jeans brand example.
At some point, I see the following subject line appear: "This week only: all high-waist jeans 35% off". At that moment, I know exactly what is going to be in that email: pictures of possible models and a number of repetitions of the same deal as in the subject.
I don't even have to open the email to know that.
If I am walking through the shopping streets that week, and I see the same brand again, chances are that little voice in my head will say: "Oh yes, they had a deal. I'm here now, let's quickly try something on". On a drizzly day, I might even visit the webshop to keep busy.
Never underestimate the power of your branding. It is important to find a good frequency and stick to it while keeping a close eye on your unsubscribe rate and spam rate to ensure you don't cross any boundaries. Know that a high frequency works especially well with B2C: I get several emails a week from different brands. I don't open all of them, but it doesn't bother me either. And I do buy from them.
To really get a general picture of your campaign results, you need to look beyond your open rate. Open your Google Analytics account and look at the changes in traffic around the time you sent out your campaigns.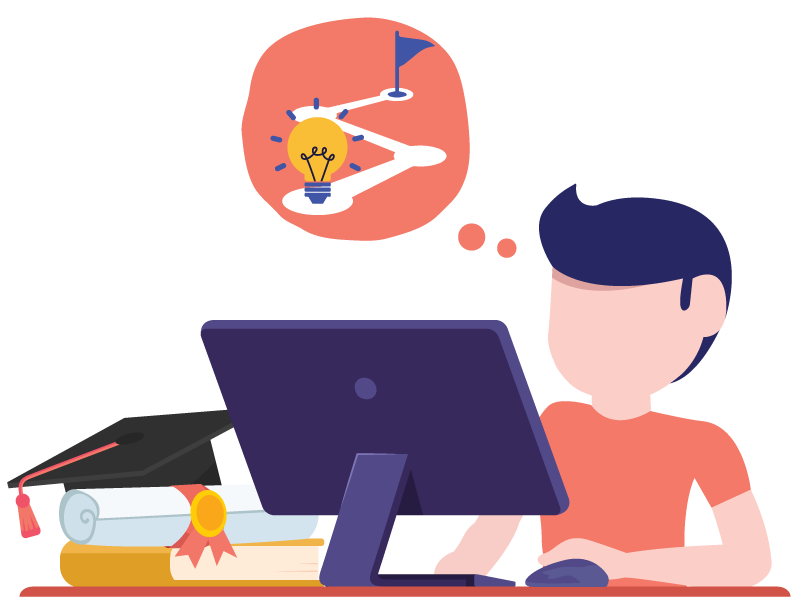 Free Email Marketing Masterclass
Discover in 5 modules how to set-up email campaigns that hit the mark every time.
Start today
Segmented emails usually get higher open rates
The emails that invariably show high open rates (we even saw up to 90%) are those sent to a specific audience, including emails in automation scenarios throughout your segments.
If an email specifically responds to my needs or interests, or if it comes expectedly like a confirmation of registration email, the chances of me opening it are much higher. Makes a lot of sense.
Just know that the cost of segmented emailing is also higher: you have to provide specific content for each audience. That simply means a lot more work. If your segmentation is so specific that you are only going to reach a few people, ask yourself whether the possible yield or impact of your campaign still outweighs the cost.
The key takeaway: focus on the audiences that really matter and of which you know you can achieve good results. Not only in terms of the number of opens, but also by measuring the goal of your campaign with those results.
Your welcome mail is essential for your future open rate
We've mentioned that people expect confirmation emails. One of those confirmation emails is definitely your welcome email. You may already know the importance of welcome emails for new subscribers.
But email clients also find your welcome mail interesting: if your new subscriber does not open that very first mail, it
will impact the deliverability and inbox placement of your future emails
to that specific recipient.
If they do engage, then the opposite will happen.
Building engagement with new contacts in your database should be one of your top priorities.
Tips to increase your open rate
These insights are all well and good, but how do you actually get that open rate up?
1. Find out what really interests your contacts
Segmented emails perform better. And to segment, you need data. Find out which articles were clicked on the most in the past and use the information to segment your audiences. Can you do the same for your product range? What other data and information do you have?
Work out a plan for each audience. Are there possibilities for automation? Absolutely.
2. Make sure people recognise your sender
If you recognise the sender, you are more likely to open an email. That is why a regular frequency is so important. If you haven't sent me an email in 8 months, chances are slim that I will remember that I was subscribed at all.
Do your recipients regularly have contact with specific people in your organisation? Then consider sending your emails from their contact details. If I order a car from you, I'm sure to recognise the name of my salesperson.
3. Spend most of your time on your subject
Have you heard that you should spend as much time on your title as on the rest of your article? The same is true for your subject line. Nobody gets that right on the first try.
Unfortunately, there are still many companies that only start thinking about it when they actually start sending their mail. And most subject lines are dead boring at the first try, even with the most experienced copywriters.
So try to write at least 20 to 25 subject lines per email. This will help you experiment with certain combinations and sentence structures and force you to highlight your content as much as possible. Or try out different angles.
Remember: on this basis, most recipients will decide whether your mail is worth opening.
4. Experiment and perform A/B tests on your subject lines
Your recipient receives a bunch of emails every day. Don't come in with a boring "Newsletter June 2021". You can do better.
Experiment with personalisation. Is there a video in your email? Maybe mention that in your subject line. Can you play with punctuation? Brackets? Capital letters? Lyrics? Emojis? Or include a question.
In general, it is better to be clear than mysterious. But that does not mean you should be boring.
Whatever you do, set aside some extra time to test multiple versions of your subject line. That way, you can optimise in real time based on what works for this specific email and audience.
But how do you do that?
Simply moving words around in your sentence is not going to dramatically affect your results. It could be interesting to include different types of subject lines in your test. For example:
A short or long version
"All jeans at 25% until Friday" vs "Denim Days: 25% off all jeans this week only".
Highlight one topic from your newsletter, or a combination
"Don't forget your free pencil case" vs "Back to school: lots of new items and deals for your child".
To the point or more playful
"There are places available again for our summer camps" vs "Good things come to those who wait! "
Remember that best practices are not everything. You may already have a vague idea of what works for your target audience. So test it, and not just once! What really counts, is what they do with your content.
5. Don't forget your preheader
Once you finish your subject, you can extend it straight to your preheader. A preheader is the first piece of text an email client sees in your email. In the inbox, it provides extra context next to or below your subject line.
Unfortunately, you still often see the "click here if this mail is not displayed properly". Or a repetition of the subject (because the title is conveniently the same).
Many (online) travel companies set a good example here:
They put a promotional destination in the subject line. Is that by any chance a location you are not interested in? Then you will often find other popular travel destinations in the preheader.
Moral of the story? Use all means at your disposal to attract the attention of your recipient and get him or her to open.
6. Make sure your deliverability is good
If your emails don't make it to your subscriber's inbox, you shouldn't hope for a good open rate. Be sure to check your domain authentication was set up properly.
Need more? Get concrete tips on
how to improve your deliverability.
7. Test your frequency
Always start from your goals. What do you want to achieve? Emailing your target audience more often almost always leads to more traffic to your site. But you can overdo it.
First, take a look at what's realistic for you in the long term. Find out what info is useful or meaningful for your contacts as well as what they personally prefer. Find the balance that works for you.
A lot also depends on your lead generation. A certain number of unsubscribes is not a disaster. If recipients are no longer interested, then unsubscribing ensures a clean database. However, it does become a problem if new subscribers are not gained on a regular basis.
8. Consider including only one topic per mail
Before, we talked about general newsletters and the fact that your articles might have to fight for attention. However, if your audience is sensitive to increased frequency, a general newsletter can work very well.
Alternately, do you feel you have a paralysing fear of sending too many emails that are not based on data? Then try to work with just one topic per mail. It will be much easier to focus on one goal per mail, and writing subject lines and determining your audience will become much easier.
9. Don't send emails you wouldn't like to receive yourself
The easiest way to kill your open rate is to send a series of worthless emails. And the opposite is also true.
Letter from the CEO? Unfortunately, that's usually not what readers are waiting for. Did you make a small mistake in your email? Don't send out a correction. Take a hard look at the way you present information and ask yourself how you can make it more engaging or unique.
I subscribe to many newsletters and sometimes I encounter a gem. But there are a few people and brands of whom I open practically every newsletter because I know they have strong content that is of real use to me.
If you continue to focus on strong content that responds to the interests of your recipients, good open rates will follow.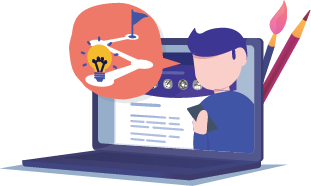 Would you like to try Flexmail?
Design mails tailored to your needs, reach your target group, and learn from the proper results.
Get a free trial now