In March Flexmail was present at the CeBIT trade show in Hannover, Germany for the third year in a row. Undoubtedly you're also participating in an exhibition, convention or event. It's an excellent way to get in touch with lots of interesting leads, who are actively looking for a solution to their problem.

However, if you look at the cost to gather new leads, fairs and events are perhaps the most expensive marketing and sales activities of your business. By using email marketing before, during and after your trade fair, you can get the best return on your investment as possible. In this whitepaper you will find all the elements you need to make a success of your attendance.
How can email marketing contribute to your efforts on trade shows and events?
Promoting your company and products/services before the event
Attracting prospects to your booth
Setting up an effective and quick follow-up for your new leads
Creating a follow-up for attendees that didn't visit your booth
Generating buzz with clients, prospects, partners and press that won't be attending the fair or the event
Which steps can a typical fair strategy consist of?
Of course your communication will be unique for every event and every fair. Still, you can check off some guidelines: he elements you need to make a success of your attendance.
Use the homepage of your website to get attention for your presence. A designated banner for your event or fair is always a good idea.
Send an email campaign to subscribers to invite them to visit you at your booth, to register for a competition, to try out a new product, to have a drink and catch up, to plan a meeting, … In order to get an optimal result, it's best to send this type of email communication a couple of days (max. 3 weeks) before the event or exhibition.
Set up an email campaign for a new product, update, milestone for your company, the highlights of a speech you will be giving, … You send this type of email campaign as a press release or announce- ment. It allows you to get some media attention, and to generate new leads and buzz with clients, prospects, partners, employees and press. You'll also send this type of email communication around the starting date of the fair or event, depending on your own timing. You could also combine this with an SMS campaign right before the the event.
Create a unique and personalized automated follow-up for every prospect that you spoke with at the fair, or has given you his/her business card. Depending on the type of prospect, you'll develop a dedicated communication flow, that is personalized with the contact data of the sales rep involved. It's best to start this scenario as soon as possible. Your email message will generate the biggest impact when you're still top-of-mind with your prospect.
Set up a follow-up message for all attendees at the event, encouraging them to click through to the website for more information. It's best to link this email to a specific promotion – with a deadline – or a whitepaper that fits with the topic of your event.
Get more ROI from your fairs and events – Tips
1. Ask if you can subscribe your new contacts to your newsletter
In general, a conversation you had with a visitor of you booth is seen as a valid commercial contact, and you can therefore include that contact in your email communication. For your general sender reputation and success of your follow-up however, it's best to ask each and every contact that visits your booth if they would like to receive your newsletter.
Would you rather just focus on your sales pitch during that conversation, you could include that question in the first sales email they will receive from you. Remind your contact of your conversation at the fair/event, offer them a link to relevant information and close with a link to your opt-in form. Don't forget to really promote your newsletter in that part of your email (what will he/she receive from you?). You could include a whitepaper and ask them to subscribe to continue to receive relevant information from you.
While you're at it, also implement a promotional banner for your newsletter in all the other whitepapers you present on your website. You can collect new contacts that way as well.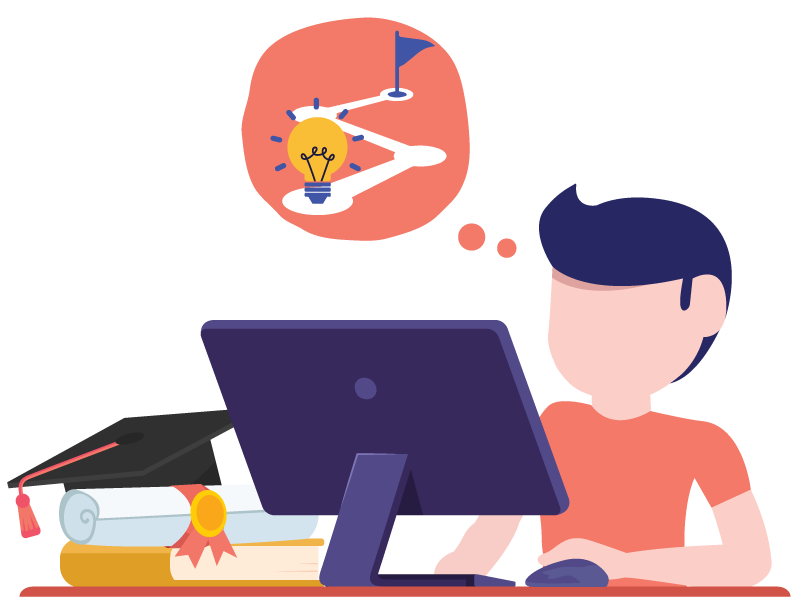 Free Email Marketing Masterclass
Discover in 5 modules how to set-up email campaigns that hit the mark every time.
Start today
2. Create a personalized follow-up
Of course, we all hope to have left a lasting impression on every prospect that visited our booth. The reality however is that you are fighting for their attention with all other exhibitors and attendees. And all those other "competitors" are also going to bombard your prospects with aggressive sales pitches and generic mass mailings after the event. Make sure you go for a smarter approach. Don't wait until after the fair or until after the weekend to interact with your new leads. Have a dedicated and automated communication flow ready before your event for every type of prospect that you could meet during the fair or the event. Start with a short reminder of your conversation at the fair and offer them relevant documentation. A couple days later you can follow up with an interesting piece of content. Sign every message with the contact information of the sales rep involved.
By setting up a flow of multiple messages, you're not only ensuring a more 'natural' follow-up, but your sales team will also be able to first focus on the most interesting prospects that interact with your mes- sages. In the meantime, the more hesitant or waiting propects will be further 'warmed up' through your flow.
This type of emails work best when you keep them clean and simple, without using too much HTML elements.
3. Save your new contacts under a new segment
Categorize your new fair contacts in a clear way. When sales decides to approach this contact again, they'll know exactly what the origin of that lead is ("Hi George, we've met at the ABC fair in 2015. If you're still looking for our ABC services, I would like to show you this new update that we released…").
By saving your fair or event contacts separately, you can also offer them their own specific email commu- nication. It also makes it a lot easier to measure up the success of every single event and/or fair.
In Flexmail, you can easily create your own contact fields, if you'd like to save additional interesting information for every contact.
4. Don't just include attendee lists that you get from organizers in your own mailing list
If the organization of a fair or an event gives you a list of all attendees, that won't give you the permis- sion to add these contacts to your own mailing list. If you wish to contact them, you better prepare an email to present yourself, if you don't want to jeopardize your sender reputation.
5. Consider a dedicated landing page
Don't just send your prospects to your homepage when you've got them to click on your call to action in your email, but set up a dedicated landing page that is completely tailored to their needs. Here you can group all relevant documentation and add interesting free content (like an e-book or whitepaper). Gather new information for your sales team by also including a form, or invite your prospects to register for a webinar.
Having the results of your landing page will also ensure that you can analyze the statistics of your different fairs and events separately.
6. Throw social media into the mix
Search your social media channels for all relevant streams, keywords and hashtags involving your event or fair. By reacting to posts of visitors you can attract even more interesting prospects to your booth. Share photos of your experiences at the fair with your audience and extend the reach your je email communication by sharing relevant messages through your various social media channels.
7. Remember email best practices
Keep it simple.
As with every email message you need to focus on simplicity for your fair or event communication as well. Highlight the most important message and don't stuff your email with superfluous information. Divide your content into easily digestible lists and create short paragraphs with enough whitespace to improve readability.
Adapt your design:
Limit the width of your email to a maximum of 700 pixels or less, so your recipient doesn't have to scroll left or right in the various email clients.
Don't use more than 3 different fonts to maintain a coherent style.
Clearly show off your logo and branding in your design.
Place enough call to actions on strategic places in your message.
Extend the colors and branding of your message to all your other communication channels, like flyers and landing pages.
Give attention to your subject lines and sender information.
Make sure it's clear who the email is coming from, and include references to the name of the fair or the event. Give your recipients a reason to open your message and read on. Use A/B testing to select the best subject line.
Include links to the most important website pages and social media channels.
Add links to pricing pages and cases, and make sure your social media are clearly visible in every message. Functional links to the most important pages usually generate less clicks, but more conversion than emotional links like call to actions. Make sure you go for a good combination of both types. If there are any relevant hashtags for your event, make sure you place them close to your social media links.
Add your booth number or location.
Always make sure you include your location and/or booth number in every email you send before the start of your event or fair. That way you'll entice attending contacts to visit you.
Make sure all relevant web pages and messages are optimized for mobile devices.
Interested prospects can immediately check out your documentation when you've created an automated email flow. You definitely want to make sure they get to see an optimal rendition during the day.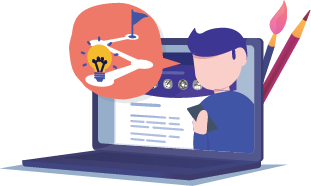 Would you like to try Flexmail?
Design mails tailored to your needs, reach your target group, and learn from the proper results.
Get a free trial now