The chances are slim that you have never heard of Black Friday. Although this is originally an American tradition, it is also a time for us to score great deals. Black Friday is just before the expensive month of December, ideal for giving your sales a boost.

Are you also planning to launch a Black Friday promotion? Make sure you check our tips to make your promotion a success.
Why Black Friday and Cyber Monday are important to your business
The busiest purchasing season of the year is drawing near. As your customers' budgets are not unlimited, they look for ways to spend it as wisely as possible. By showing the right promotion to the right people at the right time, you can convince them that they should buy from you rather than from your competitors.
2020 was a bizarre year.
Consumers have grown used to buying online.
Email marketing is essential for maximising your sales in the Black Friday weekend. Additionally, you need a good strategy to compete with the other emails in your customer's inbox.
There are some other benefits too:
As part of a major online event your business could be included in lists with a summary of best deals.
This is the ideal opportunity to sell old stock.
Discounts are an attractive incentive to win doubting potential customers over. Discounts are also a way of showing your existing customers some extra appreciation.
It would be understandable if you feel uncomfortable by participating in this, for there are some drawbacks to it as well:
Black Friday and Cyber Monday are known for the sensational discounts. It may look as if you detract from the value of your own products.
With orders coming in quickly, your employees may have to cope with additional pressure of work.
Your offers may be lost in the vast number of promotions and emails received by the customers.
Converting real bargain hunters into repeat customers is more difficult. An adequate purchasing process is one thing, but realising a top customer experience and support is still indispensable.
Nothing ventured, nothing gained. If you do opt for participating in Black Friday, give it your all. Use the email marketing tips below to make your Black Friday promotion a success.
1.

It all starts with good planningFirst, you need your deal.

On which products or services will you give a discount? What will be the discount percentage?

Many people do not consider 10% a discount. This is the percentage many customers get when they subscribe to the newsletter.

Will you be offering your deal only on Black Friday and Cyber Monday, or

will it continue for the whole week

? Or does it apply while stock lasts? Make sure your communication is transparent.

If you offer services but you do not know what exactly you can offer, our ideas might come in handy:
A free present when somebody becomes a customer in this period. It would be best if you choose something from your assortment which customers normally have to pay for;
A discount on a package of your products for a certain period;
A discount on additional services if your customer accepts your services for your main offer (e.g. garden advice). If your offer concerns a niche or if it is small, do not give a discount on your main activity. This may give the impression that your normal prices are too high.
Once you have figured out these important practical details, you have to start thinking about your
marketing campaigns
: the
number of emails
you want to send,
when
you want to send them, what your
calls to action
will be, and where (potential) customers will be taken by your links when conversions are registered.
This email from Wildist includes a clear explanation of what their deal looks like, it entices readers with some interesting courses, and it uses some extra persuasiveness by adding other participants' reviews:
2.

Increase your frequency temporarily

It is always a challenge to stand out in the inbox. Normally, you can do this by using the right

frequency

and by being

transparent

in your sender details and your subject line. In this specific period, however, the inbox is fuller than usual. To improve the chances that people are informed about your promotion, you want to send them multiple emails.

The balance is crucial: make sure your recipient has

several chances to see your promotion but do not overdo it

. A daily email specifically about Black Friday really is too much. Too early is not good either: you do not want your customers to wait in huge numbers for your promotion to arrive.

Look carefully at your current frequency and strike the proper balance. It could look like this:
Email 1: Black Friday teaser
Message:
afford a glance behind the scenes and indicate that 'something' is coming. Do not be too specific yet.
When:
the last Saturday before Black Friday.
Email 2: Black Friday sneak peek
Message:
be a bit more specific. Give some idea of the types of products that qualify for your promotion or let you readers know that you have something special in store for this target group.
When:
the Monday before Black Friday.
Email 3: Black Friday countdown
Message:
send a countdown just before your deal arrives. This email will be crucial if your products are part of a limited edition. Make sure this fact is clearly stated.
When:
the Wednesday or Thursday before Black Friday.
Email 4: Launch your promotion
Message:
send the actual promotion. Do not forget the voucher code (if applicable) or how customers can participate in your promotion specifically.
When:
when your readers can actually order.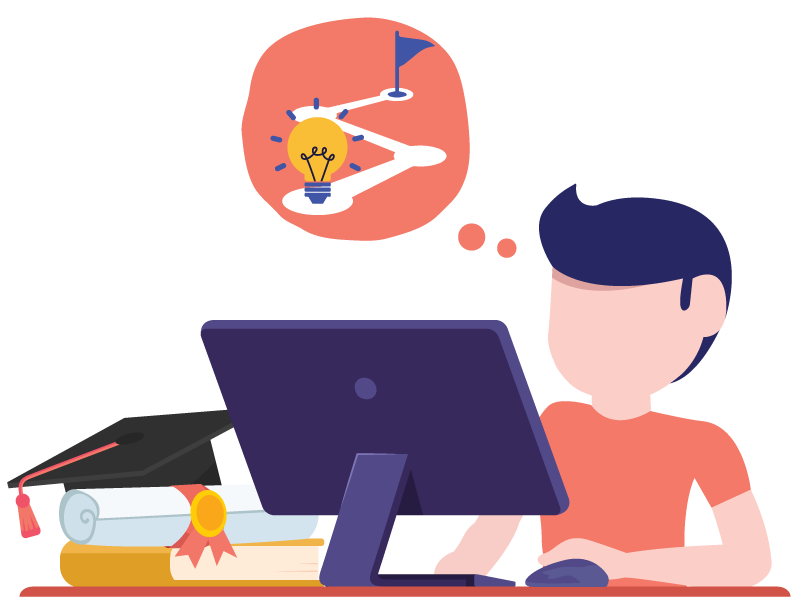 Free Email Marketing Masterclass
Discover in 5 modules how to set-up email campaigns that hit the mark every time.
Start today
Email 5: Relaunch your promotion
Message:
the inbox is very full on Black Friday. Relaunch your promotion several hours (or a day) later to everybody who has not opened your email yet.
When:
Black Friday
Email 6: 'Last chance'
Message:
remind your subscribers of the fact that your promotion is almost at an end. If they have clicked without buying, mention the benefits of your product and let them know they can use your promotion several hours longer.
When:
on the Monday or Tuesday after Black Friday.
The Tinker example below is a nice illustration of how the excitement can be built up with a sneak peek. They also clearly indicate they are launching a limited edition for Black Friday:
At Rapha, members do not only get access with priority, but they can also view in advance which items will be offered:
3.

Spend some extra attention to your subject

In times of Black Friday, a good subject is 50% a matter of luck and 50% a matter of skills. If your subject lines are not catchy enough, they will get lost in the chaos. There are many ways to create an interesting subject: use humour, ask a question, or state your deal right away.

Adding a sense of

urgency

is a good way of pandering to your reader's feelings. State the

time-sensitivity

of your promotion. Make sure you convey the value of your email in as short a text as possible.

Insider tip: do not use the first subject line that comes to your mind. Brainstorm over at least five subject lines (preferably even 20, with different combinations) per email. Maybe you will get back to your first version, but choosing from several options is always better.

Some very original examples include:

🍗 Put Down the Drumstick. Black Friday Starts NOW.

Fully in line with the American Thanksgiving theme but maybe also applicable to you. It stands out, readers stop scrolling, and due to the selective use of capitals it encourages people to take action.

👇 Better Than Their Deals ☝️

This brand knows full well they are not the only one with Black Friday deals, and they show it. The emojis catch the eye. Showing you have the guts can work very well. We hope your deal will be just as strong.

⏰

Tick. Tock. Cyber Monday Sale Ends Soon: Save Up To 65% OffEvery Friday is Black Friday when your eyes are closed. Because you're nappingWARNING: you're gonna want everything.
4.

Now go for the real call to action

Keep your content

focused and brief

. Every sentence your recipient reads has to come across as a reason to click the button or – if they are not ready yet – to open the next email. The shorter the better.

Of course, you also need to be

clear

: tell the recipients what you are offering, why this is interesting to them NOW, and how long your offer will remain available. If they have to take specific action, such as completing a promotion code, make this very clear.

More important still: what does it say on the

button

(this should not be an image), and where does it take the recipient? Here you tell the readers what they should do.

An effective call to action is

short, immediately understandable, and immediately visible

.
5.

Think about images and colour

Black Friday emails are unique in terms of design. For your usual mailings you stick to a certain colour pattern. For Black Friday emails you may deviate from this.

An almost entirely black email with some colour accents will stand out. You can also play with accents. Make sure your images are

focused on your discount and/or product

. The discount percentage is often in a larger font, so that it is the first thing the recipient notices. In addition, you may consider whether animated gifs go well with your branding. This is all intended to make your deal truly memorable.

In this example of Wild+Co, several items are shown by means of animation:

Of course, you ensure that your design also looks well on a mobile phone.
6.

This is the moment to use AB Testing

Are you in doubt about your subject, images, or call to action? This is the moment to use AB Testing. You no longer need to rely on your gut feeling alone, and you can send

the best version to your recipients automatically

.
7.

Let your existing customers' interests work for you

Do you know your customers'

specific preferences or favourite items

? Personalise your content in a way that they cannot possibly miss your temporary deal. Using Dynamic Content, you decide per block in your email to which target group it is displayed.

In the example below, you can see that VIP customers have access to Black Friday deals one day earlier:
8.

Catch the eye with a different approach

Also if Black Friday is not really your cup of tea, you can use this period to focus

extra attention on your values

or to generate some

extra

sales. The following examples might inspire you.
Giving Tuesday is a nice alternative to Black Friday. In America, this is the first Tuesday after Thanksgiving, and the proceeds go to charity. You can set up promotions for charity with every purchase or cooperate with a non-profit organisation.
Every year on Black Friday, skin care brand DECIEM closes its website and shops with the message:
'We no longer feel comfortable being involved in a single day so heavily focused around hyper-consumerism.'

Instead, they encourage their customers to be aware of what they buy and to take their time. Throughout the month of November, they put every product on sale. In this way, they ease the time pressure of Black Friday and try to inform the customer as well as they can to make the right choice:
"Black Friday is not an earth or consumer-friendly event as it encourages excessive purchasing of items, that consumers might not necessarily purchase if items weren't discounted"
In 2019, Raeburn launched its 'buy nothing, repair something' campaign for Black Friday. All shops closed for a whole day, but they invited customers to bring a piece of clothing to have it adjusted or repaired.
At Ikea in some countries, customers could sell their products back to Ikea. In addition, they were given 25% discount on this second-hand furniture.
If you decide to set up a Black Friday promotion, make sure you focus on the tips above and do not forget to analyse your results for the next promotions!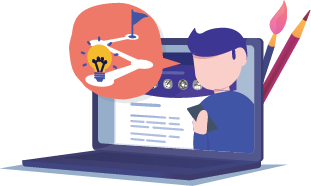 Would you like to try Flexmail?
Design mails tailored to your needs, reach your target group, and learn from the proper results.
Get a free trial now