Ah, segmentation. Just the sound of that word is enough to strike fear into the hearts of even the most seasoned email marketers. You know you need to do it, but the thought of trying to figure out all those technical interfaces and parameters can be enough to make you want to crawl under your desk and hide (or move this to the button of your to do list).

There should be a better way to do this. Because now, thanks to our brand new segmentation interface, you don't have to be a tech wizard to build a segment. Our new interface is so easy, it's practically foolproof. All you have to do is answer a few simple questions, and voila! You'll have a perfectly targeted segment ready to go.
"But why bother with segmentation in the first place?"
Segmentation is probably the most important thing you can do for your email marketing campaigns. Think of it like this: if you were trying to sell a house, you wouldn't just throw a sign in the front yard and hope for the best. You'd want to make sure you were targeting the right people - people who were looking for a house in that specific area, with that specific number of bedrooms.
You want to do the same for your (email) marketing. You want to make sure you're sending the right message to the right people, or else you're just wasting your time (and your subscribers' time, too).
Benefits of the new segmentation interface
It's super easy to use
No more confusing technical jargon or complicated interfaces - just answer a few simple questions and you're good to go. Plus, our interface is designed to help you target your subscribers in the most effective way possible. Whether you want to target people based on their location or other contact data, their behavior in your campaigns or their interests, our interface makes it easy to build a segment that's tailored to your specific needs.
Your target audiences are dynamic
This means that new contacts automatically end up in the right target audience. In addition, you can now even more easily establish connections between segments. This way, you can further subdivide an existing target audience for specific emails. When creating your segment, we ask whether you want to build a completely new segment or base it on an existing target audience.
Everyone on your team can use it
But the best part? Our new interface is guaranteed to save you time and money. No more spending hours trying to figure out complicated segmentation rules, or hiring expensive consultants to do it for you. With our interface, you can build a segment in just a few minutes, and start seeing results immediately. And let's face it - time and money are two things that every email marketer could use a little more of.
Support tip
Think carefully about the naming of your segment. This way, everyone can understand and use it, whether they built it themselves or not.
The main elements
Clearer and new segmentation conditions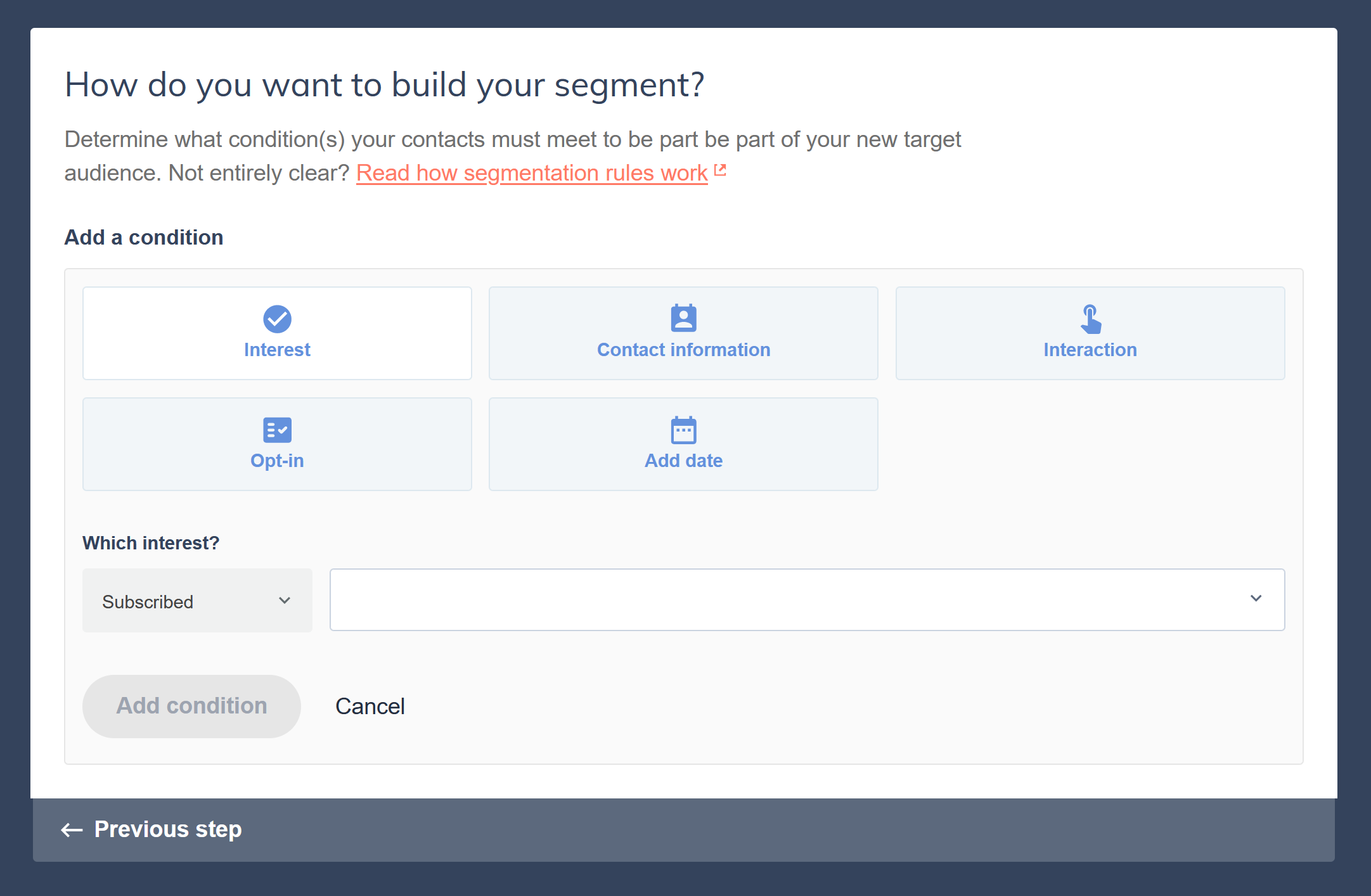 Get rid of possible doubts. Choose on which data or actions you want to build your segment. Based on your choice, we will ask you the necessary follow-up questions.
Building a new segment or further exploring an existing target group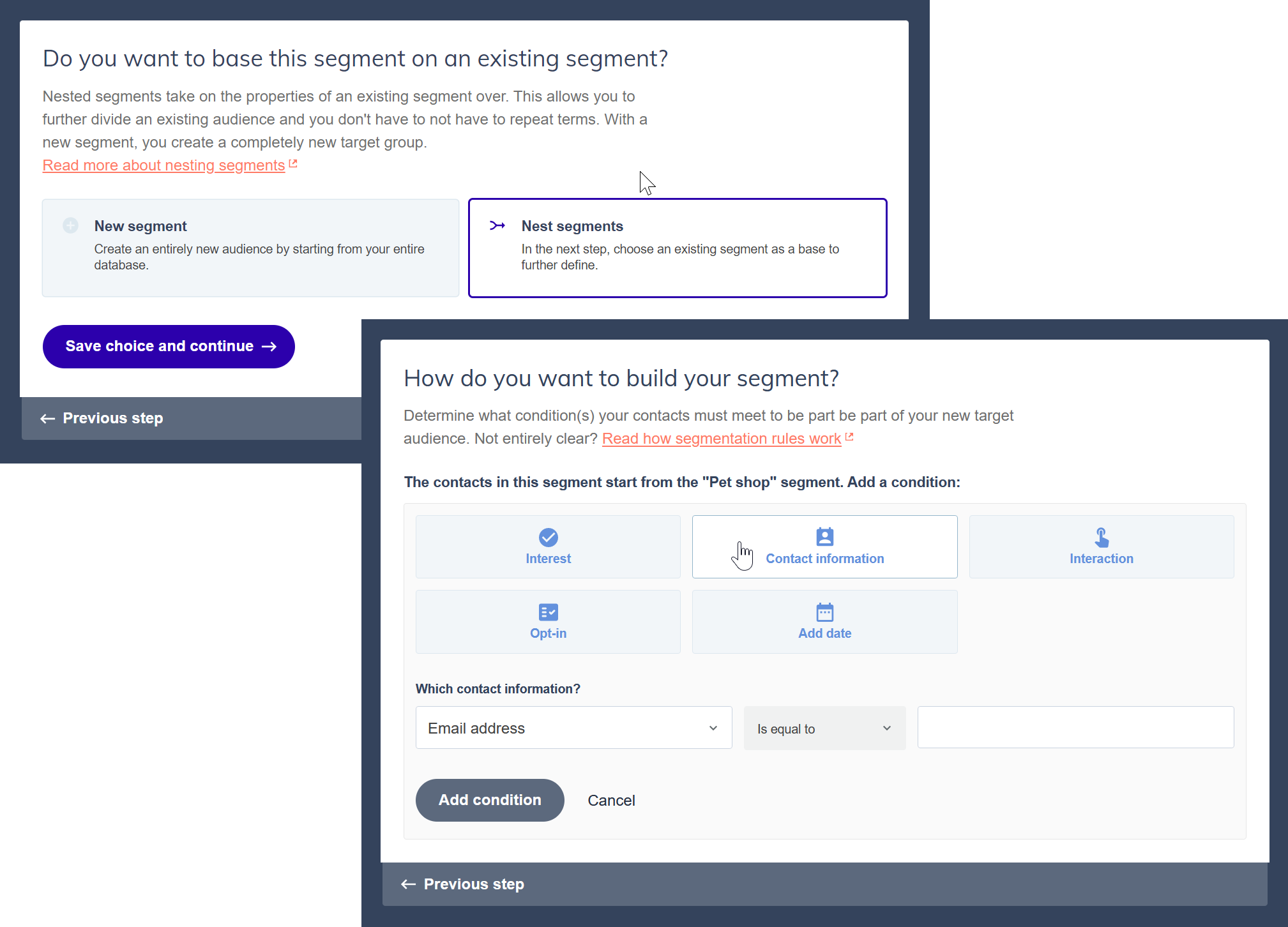 Sometimes you only want to reach a small group of people for specific emails. Nested segments make visual connections clear - for yourself and your colleagues. By taking already chosen properties of another target audience, you also save a lot of time.
Better performance

We have also worked on scaling and performance. Due to imports, updates, and actions of your contacts, your contact data is constantly in motion. The counters give you an idea of how many contacts are currently in your target audience. Be aware that due to those movements, the situation can literally change the next second ;-).
So there you have it. Segmentation might seem daunting at first, but with our new interface, it's never been easier. Have a look in your account. We can't wait to hear your feedback.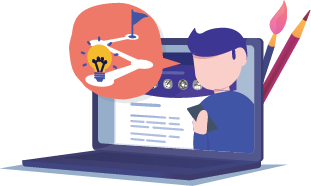 Would you like to try Flexmail?
Design mails tailored to your needs, reach your target group, and learn from the proper results.
Get a free trial now