Depending on the industry you're in and your business, you might have hit a bump during lockdown. It's clear that the current pandemic has a huge impact on our way of living. Not only do people have to adapt their way of living and spending habits. Businesses are also struggling while trying to keep up with all these changes.
Impact of the corona virus on your marketing strategy
Maybe you've seen your entire marketing plan go down the drain when lockdown measures were launched. Or maybe you had the luxury of not having to think about promoting your business online when most of your profits were happening offline.
The thing is, these are also interesting times for growth. All businesses – and your competitors – are facing the same challenges and are still trying to figure out how their marketing efforts will change. Being proactive now is key to take advantage of that momentum.
Whatever your situation, it's key to start working on your "healing strategy" and to get interaction with your audience going again. Start by mapping out the goals you still want to achieve this year, and what content could be beneficial to accomplish those goals.
Here are some tips to get more insight on how your customers are doing and what they are hoping to see.
Create excitement for when they can walk back into your company
In these times it is key to create a special emotional relationship with your clients. The human interaction is something everybody is looking forward to, so recreate that vision for them. This can be done in different ways. Keep them updated on when your opening day is and how you want to receive them, introduce an upcoming event, make a welcome back video and inform them about new products, deals, ... etc. Positivity and excitement to go back to business is key!
Keep in mind that people are still hesitant. Clear communication on what measures you'll take to keep everyone safe is very important at this stage.
Ask questions and feedback
For your strategy to be valuable, try to figure out what they are thinking and doing. Let them know you care. Ask them questions to get knowledge and adjust your segments were needed, this so you can improve your strategy in a personal manner. Examples on what to ask: Do you have new interests? What has been keeping you busy? What would you like to see more of in our company? What are you looking forward to try out? Would you like to see more behind tha scenes of company? How can our company support you?
Share valuable content
Most people if not all want to receive valuable and unique information, so why not give them what they want. Share links on how to's, interesting webinars, workshops,... etc. Not only will sharing these valuable links and organizing (e-)workshops make them feel important to you, it will also create a stream of online and offline connections and sales. These ideas can serve to attract new people, but also don't forget to reward your loyal customers. Show your token of appreciation during and post-covid times. A thank you for thinking of/ supporting us, a small gift for next time they come to the store or make a purchase on your website, will make them feel appreciated and important to your company.
Post Covid start up
If your strategy was looking good before all this went down, you can start building on from there. But if that isn't the case, you should really try to prepare yourself for the coming, still uncertain months. Use this time wisely to create good-quality content, to then be able to go strong post corona and be prepared to follow up on your contacts.
The main question a lot of you might ask yourself is "Now that we are getting out of lockdown, does this mean email marketing and other online marketing efforts are no longer needed?". No. You never stop building relationships. The great benefits of reaching more people in a personalized and fast manner will make your strategy work better. Marketing is about building relationships and that takes time. As you have already kept in touch with your contacts, it is important to keep on building and further developing that relationship.
The time has come that more freedom will be allowed to people, so it's time to make your strategy work for both online and offline. How can you do this? Your online marketing is your support system to have customers come into your stores or websites. As the world has slowly changed and you want to stay strong in your relationships it is of great importance to get your online and offline strategies aligned.
For example, if you created an excitement in your customer for wanting to go back to the store, make sure you have a nice sign or welcome gift ready to receive that customer. Once that customer left your store, send him a thank you for returning email. This is a simple way to get that momentum going from online to offline and back to online.
If you didn't already offer products or services online, now is definitely the time to start doing so. Look at all the restaurants that are only now offering take-away menus. Why not continue on doing that when people can come back to actually sit in your restaurant? Chances are we'll go through another lockdown before a vaccine has been found. How are you going to spread risks and keep people coming to you?
There are so many ways to combine your offline and online marketing. Not only that it will make you stand out from your competitors. It can also easily be done with a lower budget.
Pay attention to the language you're using
Beware of insinuating your product is essential or a necessity.
Although we are huge fans of our own products or services or even see them as a critical part of life, the new normal is changing the definition people see as "essential".
Get creative on how your product can fulfill a different kind of need.
There's more out there than 'spring essentials' or 'summer must-haves'. People are looking for human contact, or on slowing down and making things cozy at home for instance. How will your product or service make them feel? What words should you use? Can you brighten their day or make their life better in some way right now? Positivity is key.
Balance your positivity though.
You want to come across positively, not over-bubbly, ignorant or naïve.
Avoid coming across as a sales shark
Be careful with words like 'stock up on …', even when you're not selling toilet paper. People are sensitive to inconsiderate behavior right now. Look at the limited-time deals Hubo was offering right before other DIY stores could open.
Avoid promoting individual products if it could sell out quickly
Promoting things that are out of stock are a waste of time and money and could actually frustrate your customers.
Have a lot of new products coming out?
Spread your release and communication so your subscribers have something to look forward to.
Have a second look at images
Using images with lots of people standing around or enjoying a family gathering are not appropriate to use right now. People notice, even if you didn't.
Conclusion
To wrap it up this is a time to get closer to your customers and get to know their needs, struggles and interested and the only way to do this is by asking them and interacting with them. Seeing where they click and what content works. Make sure to connect in creative and unique ways and tailor your content to your specific target group.
When was the last time a company asked you how you were feeling? You feel valued and appreciated. Talk to your customers, ask questions, get feedback and use your analysis for any future campaigns.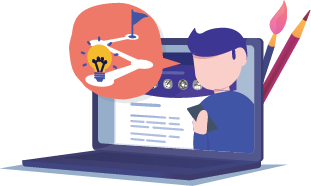 Would you like to try Flexmail?
Design mails tailored to your needs, reach your target group, and learn from the proper results.
Get a free trial now