You do not get your employees' loyalty automatically. Good communication is essential. In our view, an internal newsletter is an essential part of this.

If you handle this well, your internal newsletters will have the potential to inspire, to strengthen your culture, and to make your teams cooperate better.
The benefits of an internal newsletter
It helps you get rid of silos
If you want people in various teams to cooperate better, you first need to make their work more insightful. Do your sales people know what your technical team is doing? Are there any fun projects you can say something about? In addition to sharing relevant information, you want employees to look beyond their office, island or department.
Sharing context for an external story
Your employees speak with your suppliers and customers as well as with their own family, friends and social circle. Explaining why your company does something in a certain way, gives your colleagues a reason to be proud of their colleagues or workplace, which in turn can be a strong catalyst for word-of-mouth advertising.
Giving new colleagues a good start
Ensuring that new colleagues are up to date with everything that happens in your organisation is just as important to them as it is to your company. You want them to feel part of the team as soon as possible.
Consider your internal newsletter therefore as a powerful tool in your communication, which you should give the same attention and care as other elements in your email marketing.
What should an internal newsletter include?
This largely depends on what you want to achieve. Maybe you even want to use different templates, depending on the object or the content.
1. Start with what is most important to your readers, like you always do
We do not want to disappoint you, but the climax of your newsletter is not the CEO's letter, or how great and wonderful your management team is.
Your internal newsletter should be valuable, easy to read and interesting to your colleagues.
This may look different for your various teams. An event newsletter informs your employees and makes them look forward to something. Your sales team, however, maybe also need the latest on your competitors. This is how you help the team to do its job better.
This does not mean that you should not share the company objectives or other updates periodically. Of course, your team wants to know where it stands, but you have to position the content of your newsletter in a way that the most important information of each team can be found in it.
2. Add context to growth and objectives
Your colleagues will feel more closely involved when you can link growth and objectives to the individual contribution of every team.
Do not put random quarterly figures on a list but add context and show that commitment and teamwork really make the difference. Company objectives are abstract and have no impact, unless you can make them personal.
3. Choose a frequency and style
You need a structure to get information across clearly.
An email about the next team building can include videos and lists with practical information. However, a newsletter with news about competitors includes considerably more text and focuses on getting information across.
If you share your highly practical information with your colleagues, a quarterly newsletter is perhaps not the best idea. For internal communication you do not need a fixed pattern or frequency: share the information as soon as possible when it is most relevant.
Make information insightful
Be creative with alignment and use sufficient white spaces, lines and background colours to share the various bits of information. Titles are always a good idea.
Enhance the readability of your content by using short sentences and clear titles. You can use a different template per type of communication:
In addition, it is advisable to pay attention to the following:
Shorten your content. Do not try to squeeze all information into one newsletter. You want people to find information without any difficulty, so choose topics or ideas and explain them clearly. Use text links in your text, to make finding extra information easy.
Find a balance between consistency and creativity. Make sure your structure and layout are consistent (use subtitles or themes) so that people know where certain content can be found. Your audience is not that demanding, though. Try new things and find out what works well.
You do not need images at any price. Experiment with colours, lines, titles and other adjusted details to make an impact. So there is no need to spend hours on looking for the perfect image. Structure and content prevail over form.
Calls to action are important, as always. If you want your readers to do something, you should tell them as specifically as possible what you expect from them. So use 'read the interview' instead of 'click here', and use 'to the tips' or 'submit your idea'.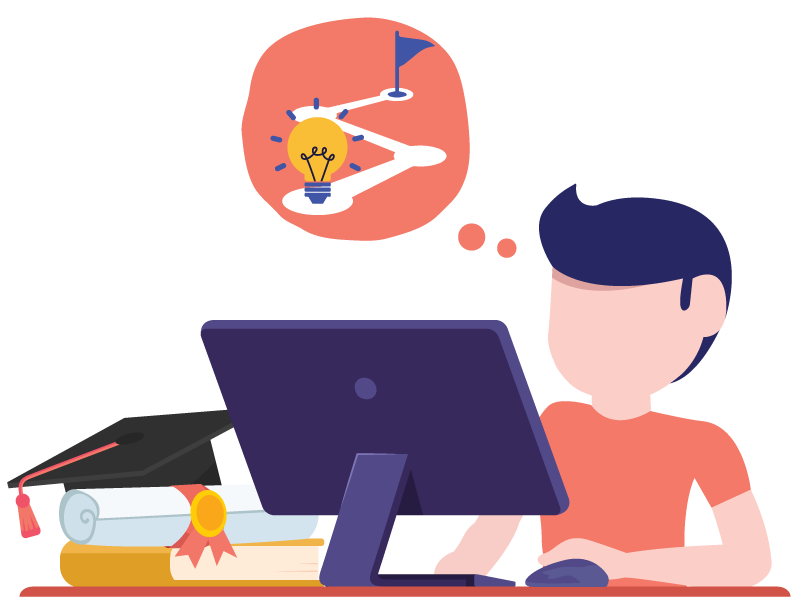 Free Email Marketing Masterclass
Discover in 5 modules how to set-up email campaigns that hit the mark every time.
Start today
4. Show appreciation for your people
If you want to increase your people's commitment, you have to show your recognition, talk about them and ask them to tell a bit more about themselves or their team. What is the impact of their everyday tasks on the success of the business? How can the company have a favourable impact on the customer?
Show the consequences of people's everyday work as specifically as possible.
Ask colleagues to help with the details of topics. Share their tips for a successful working day, bits of luck for the team, make them give their team members compliments. Your colleagues want to recognise themselves in the people the company pushes forward. Or introduce new colleagues in an original way.
Ask for feedback
When in doubt, ask. By providing for a sufficient number of feedback moments, you give your employees an opportunity to give their opinion. Do not forget to show what you have actually done with their feedback afterwards.
5. Mind your language
Undoubtedly, your colleagues receive an endless flow of stiff and dull communication. Make sure your newsletter does not end on this stack. You can brighten up their day and present something they look forward to.
Like with external communication, your subject is essential to ensure as many people as possible will open your email.
Keep it short, arouse their interest and curiosity. Personalisation goes a long way.
Keep close to your reader
Avoid jargon, so keep it casual. Divide your text with large, punchy titles and subtitles that attract your readers or cheer it up with some gifs that go well with your content.
Be close: use 'I', 'we' and 'you' whenever possible. Using humour makes people look forward to your next newsletters.
Explain clearly what is happening, and why, and what the effect on your employees will be.
Leave out unnecessary words. Introductions that do not really contribute anything special only push relevant content further down.
Keep your paragraphs short: two or three lines are sufficient.
Alternate sentences with sentences that start with 'And', 'But' and 'Why'. This might be less official, but it makes your texts more casual and easier to read than a formal text.
If you have to convey dry information (this is inevitable), use a simple layout. Fill it with engaging, light text, short sentences and much white space.
6. Make it interactive
Nobody likes one-way traffic. If you experiment with your internal communication, you also want to know what works well.
If you succeed in involving your colleagues in the conversation, your open rates will increase, your internal culture will improve, and your communication and knowledge sharing will certainly be more effective.
Include surveys, polls, quizzes, competitions and shareable content. Think of bingo, social media posts, links to relevant articles with more background information, or a poll to decide what to order for the next lunch.
Do you think it is important that your team familiarises with certain information about your new products? Have them test their knowledge via a fun quiz in a playful way. If they give the wrong answer, you know which parts of the content require some further focus.
Everybody processes information differently
Always take your target group's knowledge level into account. Your employees are all different, and not everybody likes the same thing. Pay attention to variety in your topics and be creative with various types of media, such as videos, quotes, blog links, or even memes. This is how you can ensure there is something interesting for everybody.
7. Share interesting resources
Really strong internal communication should be an investment in your team, so make sure that your content has real value. Think of tips to promote their working attitude or other resources people can learn from, such as training, interesting articles or internal vacancies. Ending with the most important take-aways in your newsletter is always a good idea.
8. Use automation well
If you want to send specific information in an ad hoc fashion, you can use your normal newsletter, of course. There are several internal processes, however, for which automation comes in handy. Examples include:
An onboarding series for new colleagues. You can use it to introduce various teams in a number of emails with important information, for instance about how to apply for certain services or documents.
Launching new processes or tools. Some people can process new information faster than other people can. Nothing to be ashamed of. Besides, change is difficult. If you want to use new technology or implement specific changes, good communication is really indispensable for a longer period of time. You could start with training. Have people register for various dates, and send a series of emails with usage tips or infographics after the training.
Launching new products or services. Your employees have to remain abreast with the latest information, so that they can pass it to your customers. Here, communication is pivotal as well. Make it a nice series of short emails and close it with a quiz in which your colleagues can test their knowledge in a fun way.
All set to get started?
You can find a lot of templates in your Flexmail account. Use them as a basis or build your own template for your next internal newsletter.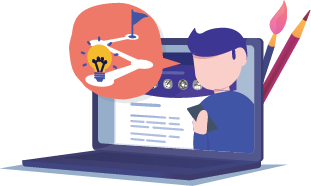 Would you like to try Flexmail?
Design mails tailored to your needs, reach your target group, and learn from the proper results.
Get a free trial now