Exactly what

you

need

Powerful features. User-friendly email software. Effective communication. Design emails tailored to your needs, reach your target audience, and learn from the proper results.

Free trial

No Credit Card required Easy set-up 30-day trial version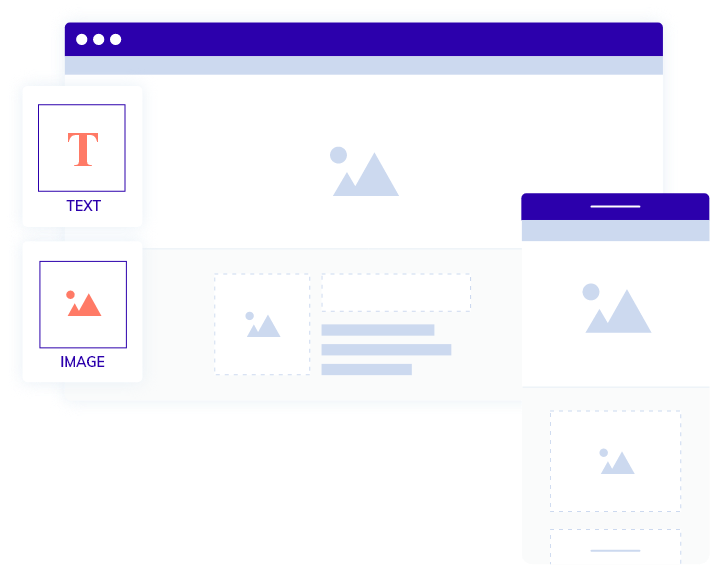 No more

emails

of poor quality.

Clear emails with strong content make people click. In Flexmail, you can do this yourself. Our drag & drop builder handles all technical specifications for you. You only worry about your design and content.
Drag & drop email builder
Landing page builder
HTML editor
Free newsletter and email marketing templates
Creating and sending newsletters with Wizard templates
Do you actually know
who


you're mailing to?

Focus on the right data and reach your target group. On the basis of contact data and clicking behaviour you create the right target groups. Why? In your mail, you show content that is specifically tailored per target audience. Less work for you, but you're sending one-on-one communication to every contact through personalisation and segmentation. Because every contact is unique.
Marketing CRM
Audience segmentation
InterestsComing soon
Get
better

info about your recipients

Who knows more about your contacts than you do? Get the proper information fast when you need it. Collect new subscribers via opt-in forms or design surveys, polls or invitations for your events. All in one place. Use the high-quality data you have collected to create new target groups or to make smart automation scenarios to provide your contacts with the right follow-up. Would you prefer anonymous surveys? No problem.

Opt-in formsEvent registrationsSatisfaction surveysPollsAutomatic follow-upWelcome-mail
No more
messages


that are not

interesting.

Sending relevant emails and newsletters is easier than you think. Have your contacts choose which information they want to receive or take their clicking behaviour into account. Based on this info, you decide which items you will and which items you will not show, since useless information always has a distracting effect. Of course, you can also start the mail with 'Dear #firstname#'.
Send mailings
Personalisation
Custom BrandingComing soon
Unsubscribe pageComing soon
You receive the
best emails when you are waiting for them
Even better than mass mails is waiting until your readers actually need your information. When that moment has come, score with the right email or newsletter. You can do that yourself with marketing automation. Indicate which specific action requires your response – completing a form, for instance – and indicate what the result should be, for instance adding an interest tag to your contact and sending a mail with further instructions. You do not need to remember birthdays anymore either.
Discover the power of automation
On the basis of contact data, interests, clicking behaviour, dates, form inputTrigger by specific datesWait for a specific actionYes/no sideActivate other workflowsRecurrent actionsWelcome-mailsEvent follow-upUpdate contact data
We play together nicely with your favourite tools
Your work gets a lot easier, if you have all of your data together. You build your own integrations on the basis of our REST API. If you have no in-house developers, you can use Piesync or Blendr to create the required links yourself.
You're in
good company