Free

newsletter templates

The best newsletters are clear and reach the same goal: to address a specific target group with the right message and get them to click through to your website or landing page. In Flexmail, you can build your own template without any technical knowledge. Start from an empty page or use one of our many free templates. This is how we help you get your message right.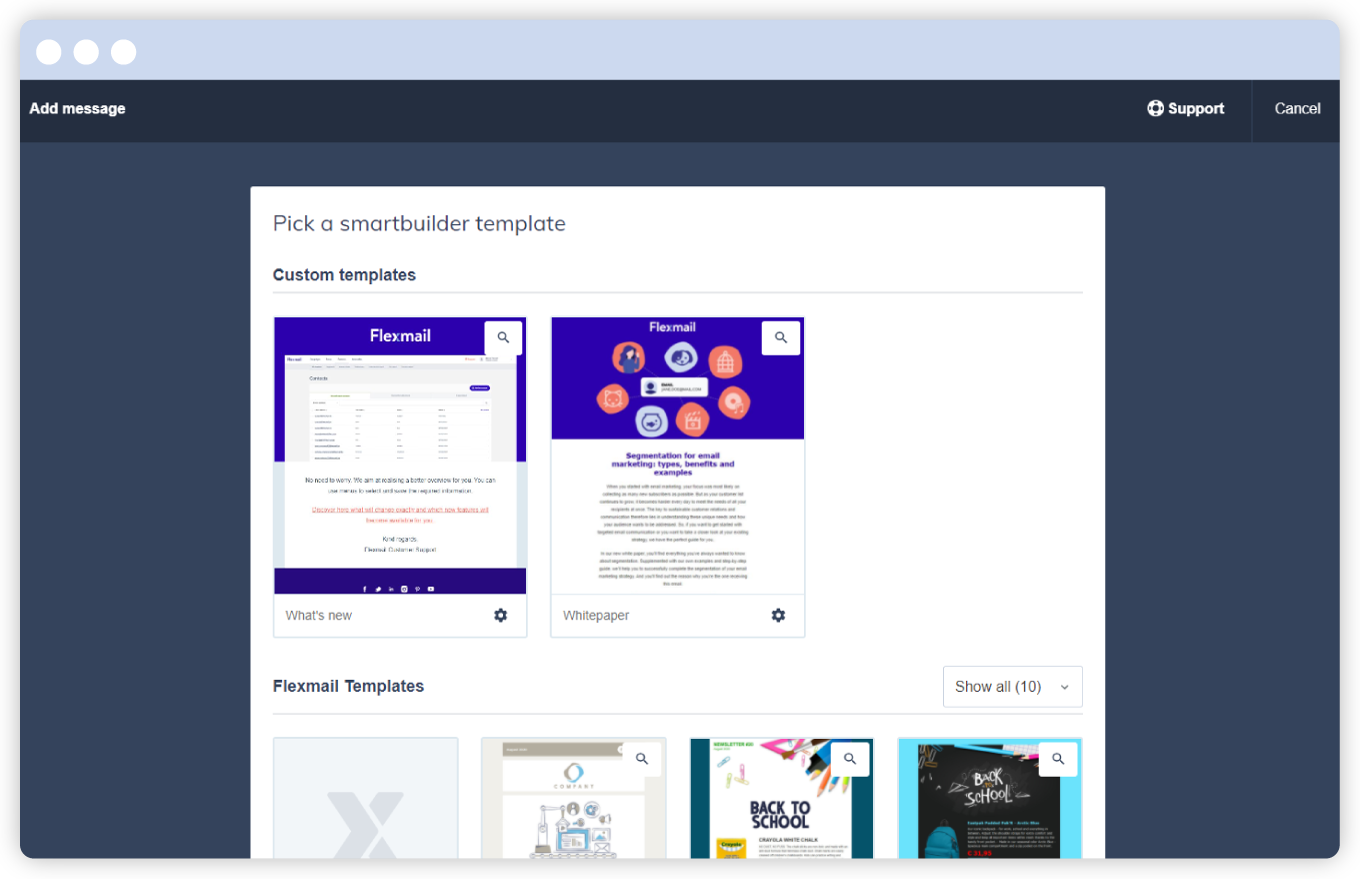 Choose your template

and customise it to your needs

Choose a free newsletter template and fully customise each element. Choose your colours and fonts, and decide exactly what each article should look like. Place images, social media icons and buttons in the right place.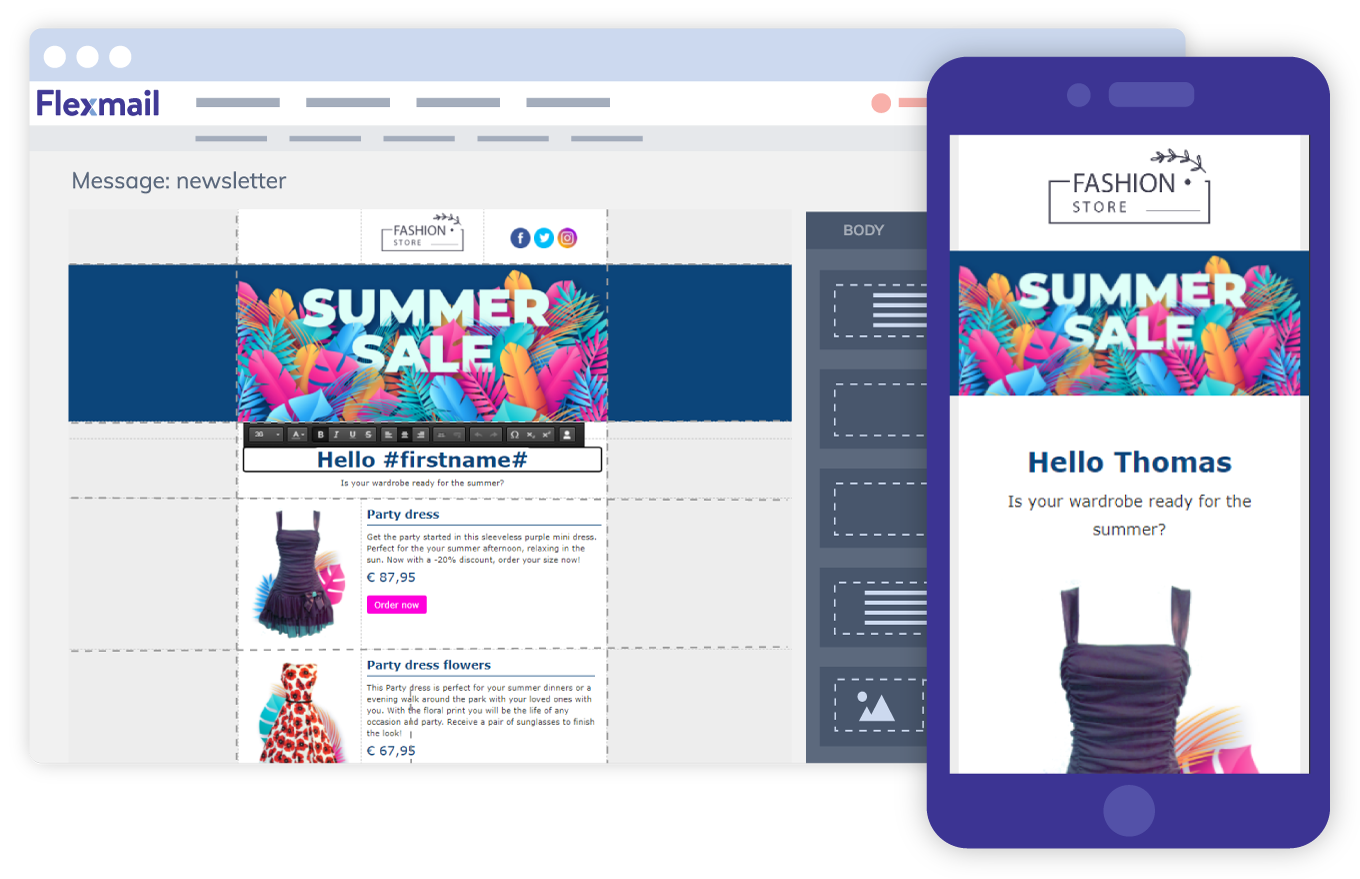 Save your
custom design

as a template

Happy with the result? Whether you started from one of our designs or built one yourself, you can simply save your design as a template and save time with your next email. Just add your message to the template, select the right target group and send!
Choose a format

that suits your email

You don't need to spend extra money on a designer, our team has put together a plethora of templates for you. There is bound to be one for your specific purpose. We also release new templates regularly to help keep your communication fresh.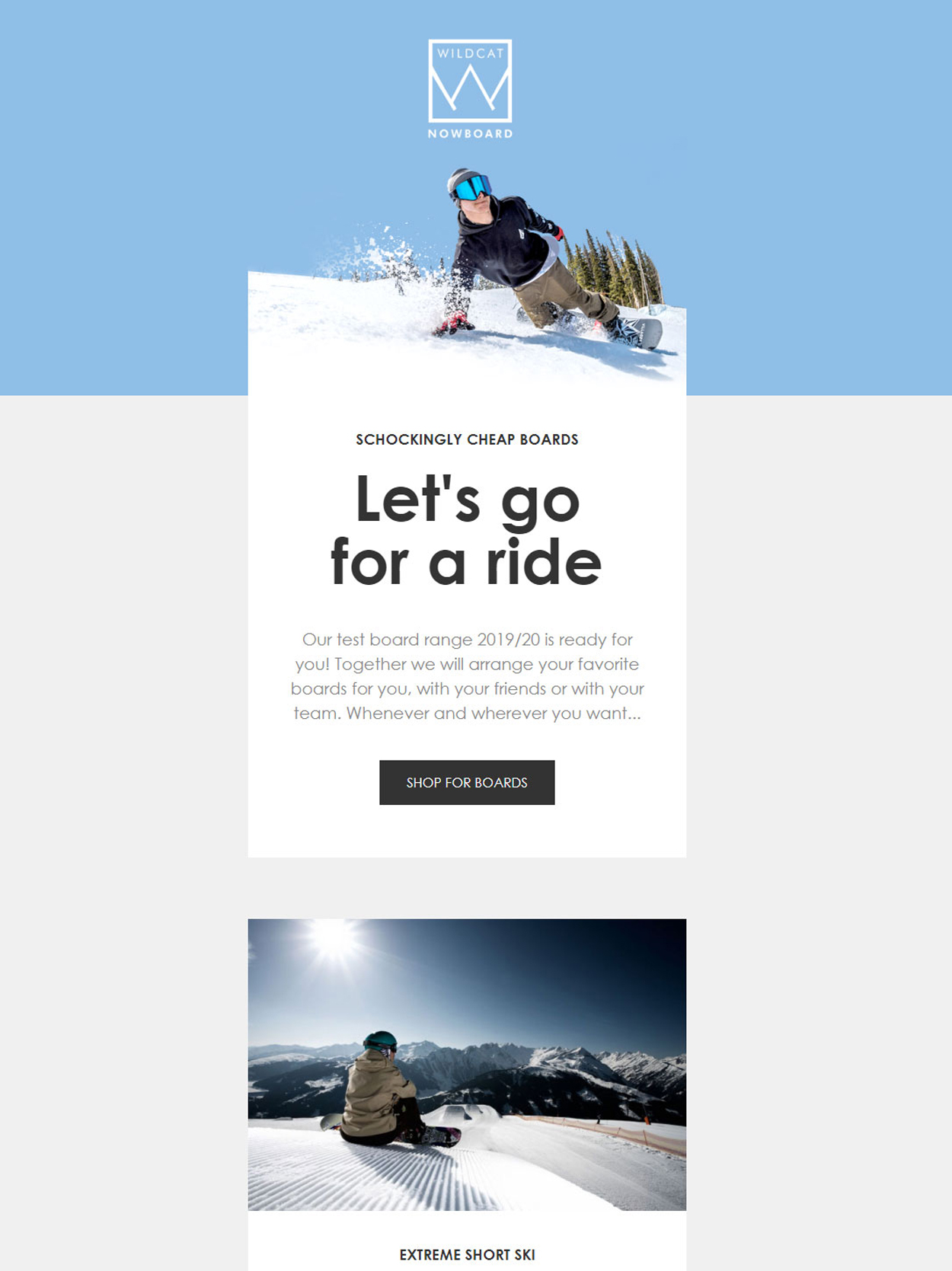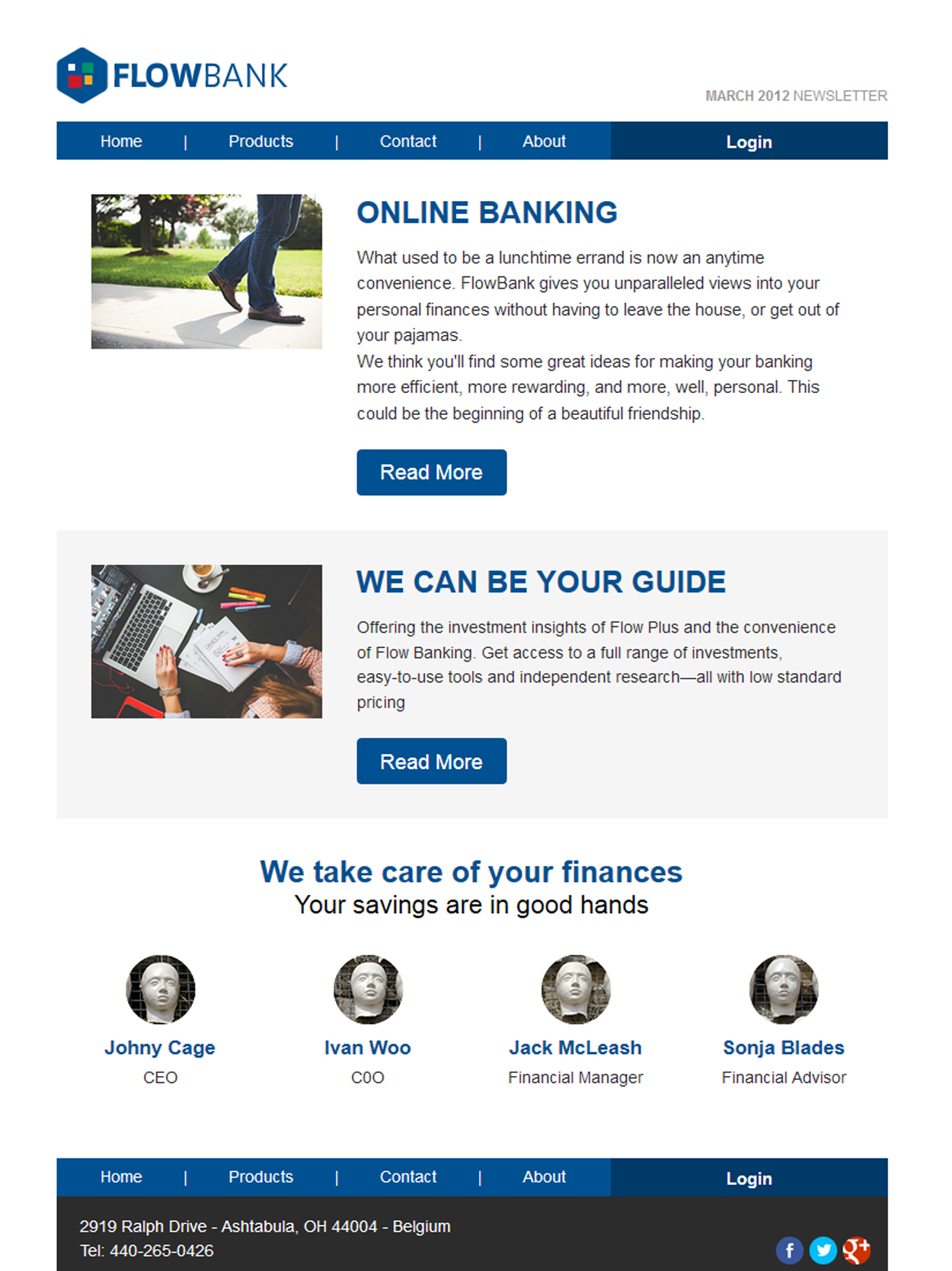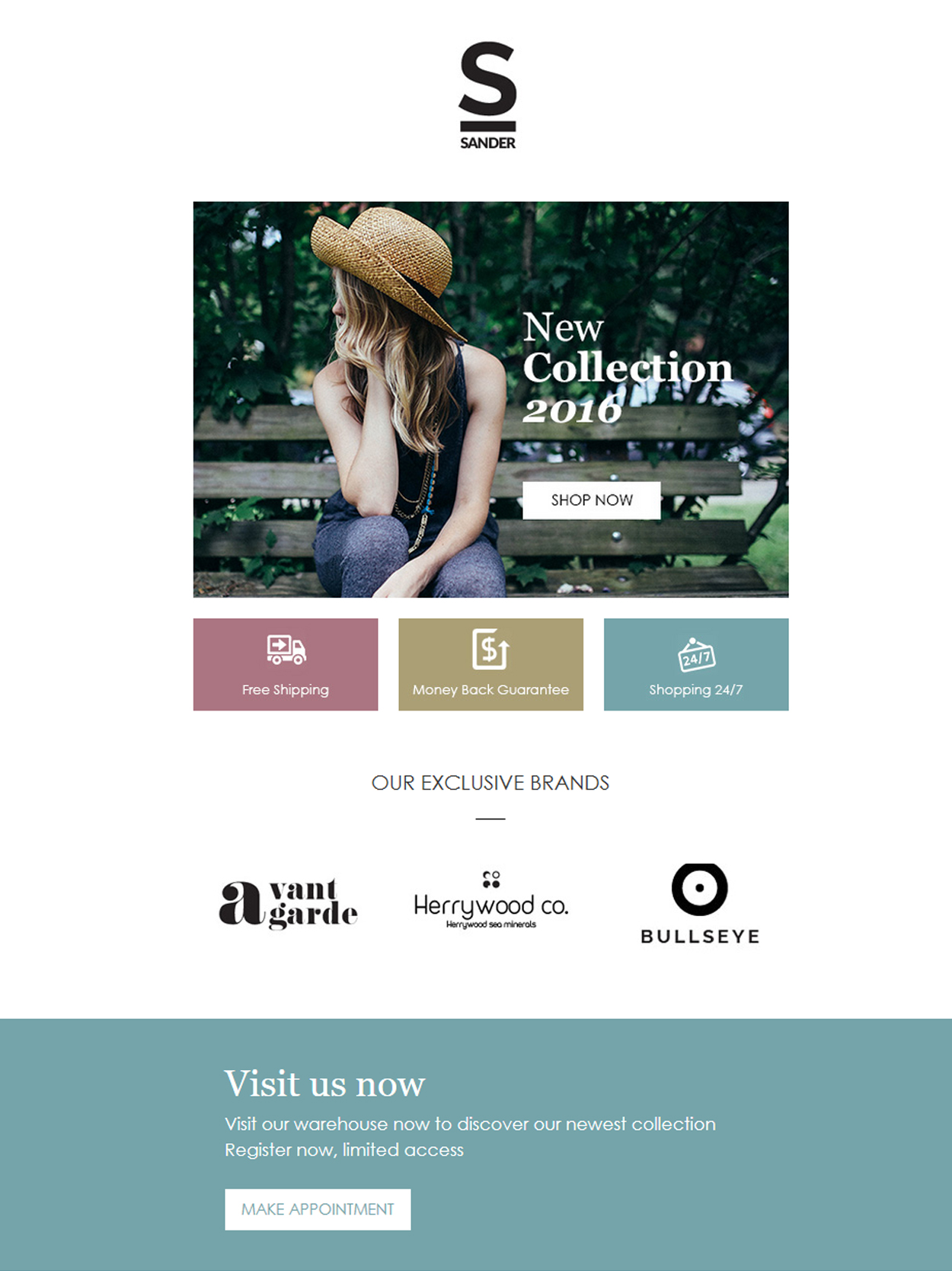 Get started with
professional email marketing

today

With our Essential plan, you can set up opt-in forms for your website, segment your audiences based on their contact information and interests, and learn from the right results. Boost your sales by taking your first steps with marketing automation. Our scenarios will get you started.
Learn more about email templates
From our knowledge centre
In Flexmail, you can create an unlimited number of your own templates for free. You can adapt one of the many templates we created for you. Or you can start from scratch by dragging and dropping elements on a canvas. You can then save and use this template immediately and with your next newsletters. Brand and style recognition creates trust with your recipients.
In theory, your Outlook account also sends emails. The advantage of working with the Flexmail platform is that we take care of all your worries about spam, unsubscribes, data management, deliverability and measuring results. You pay for the number of recipients in your account. Then you send as many emails as you want.
Unfortunately, this is not possible. Each contact uses its own software to open e-mails, like Outlook or Gmail. These programmes use the HTML programming language to read e-mails and display them on a screen, which is different from text in a word processor like Word. In Flexmail you build your template by placing pieces of text, images and buttons where you want them. You can then paste your texts from Word into the template and we automatically convert your message to HTML to make sure your message is optimised for the most commonly used email software.
In our template library, you are sure to find the inspiration you are looking for: there are examples for newsletters, invitations, promotions and much more. You can fully adapt all of these templates.