Recognition builds trust
When people click through to your emails, the whole experience should feel consistent. That way, they know that your emails are reliable and that they have arrived at the right place - whether that is your website or a different page in Flexmail.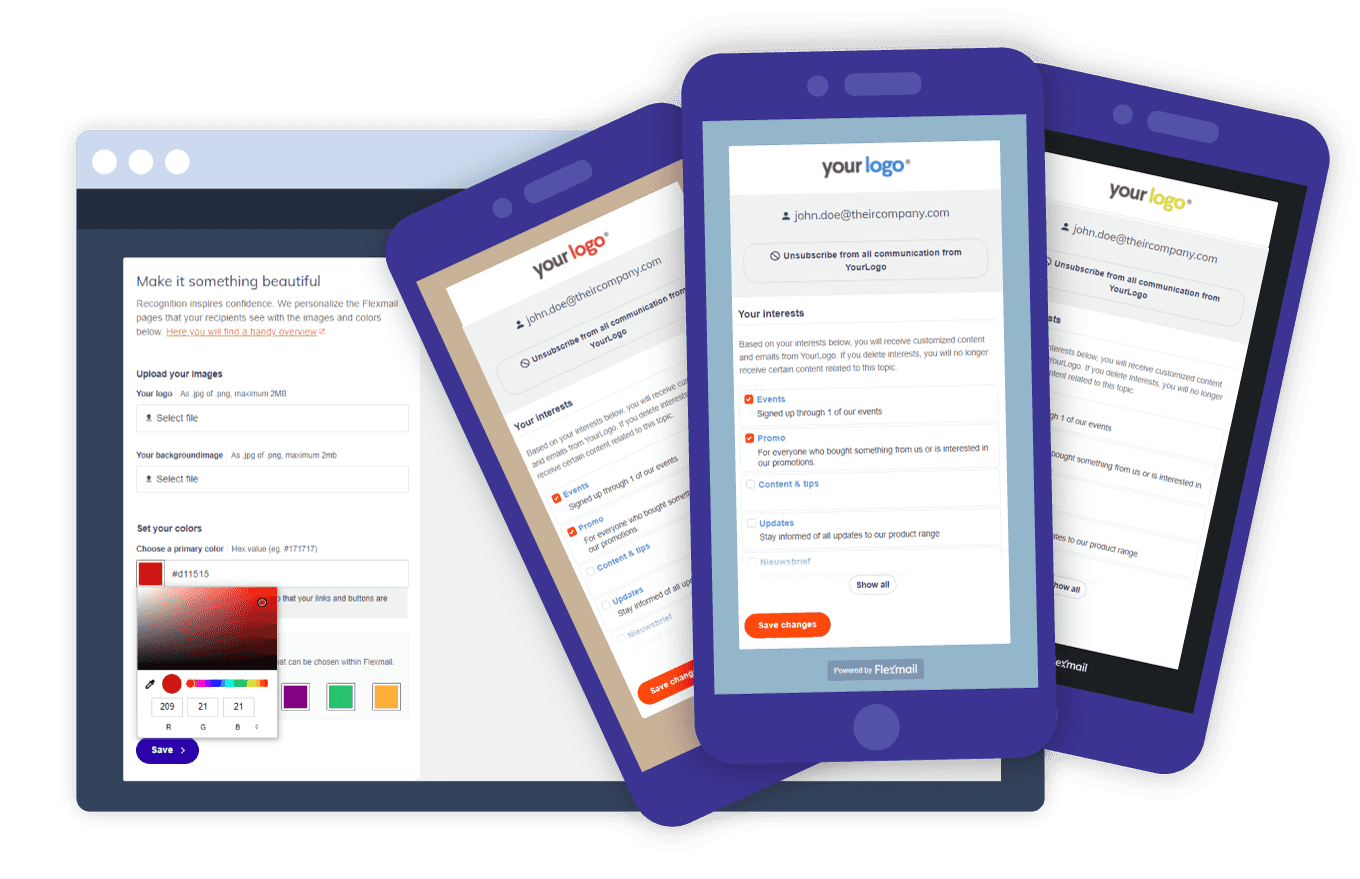 Personalise public pages with your corporate identity
We handle optimal usability and GDPR implementation on the public Flexmail pages and you personalise them. Customise logos, colours and background images. Custom Branding is available in all our price plans.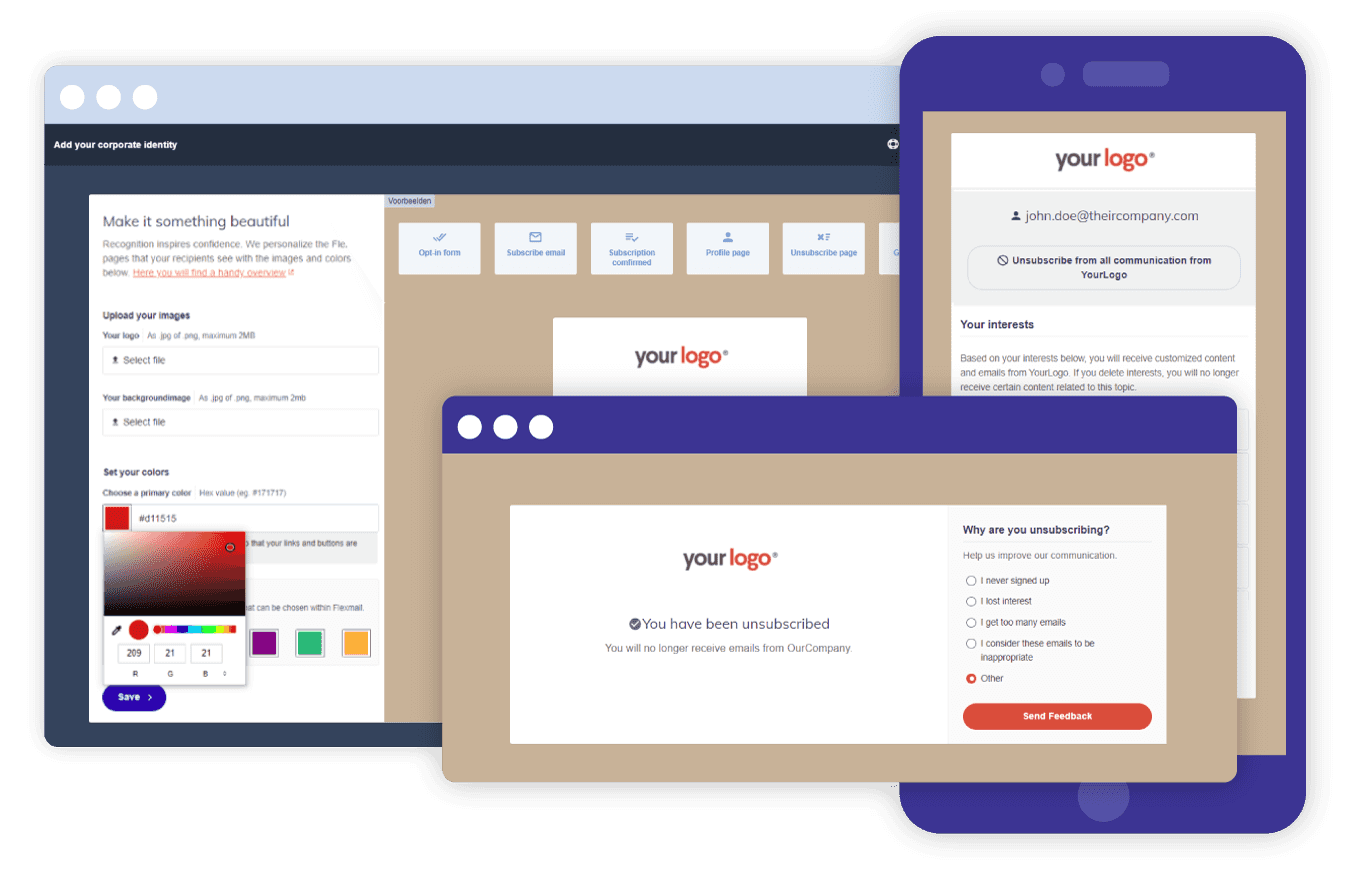 Your look and feel, and custom templates without technical knowledge
It goes without saying you'll do the same for your emails. No need to spend extra budget on a designer. Our team has put together numerous templates for you. There is bound to be one for your specific purpose. Or you can just build them from scratch. By combining structures and elements, your new design will fit your message perfectly.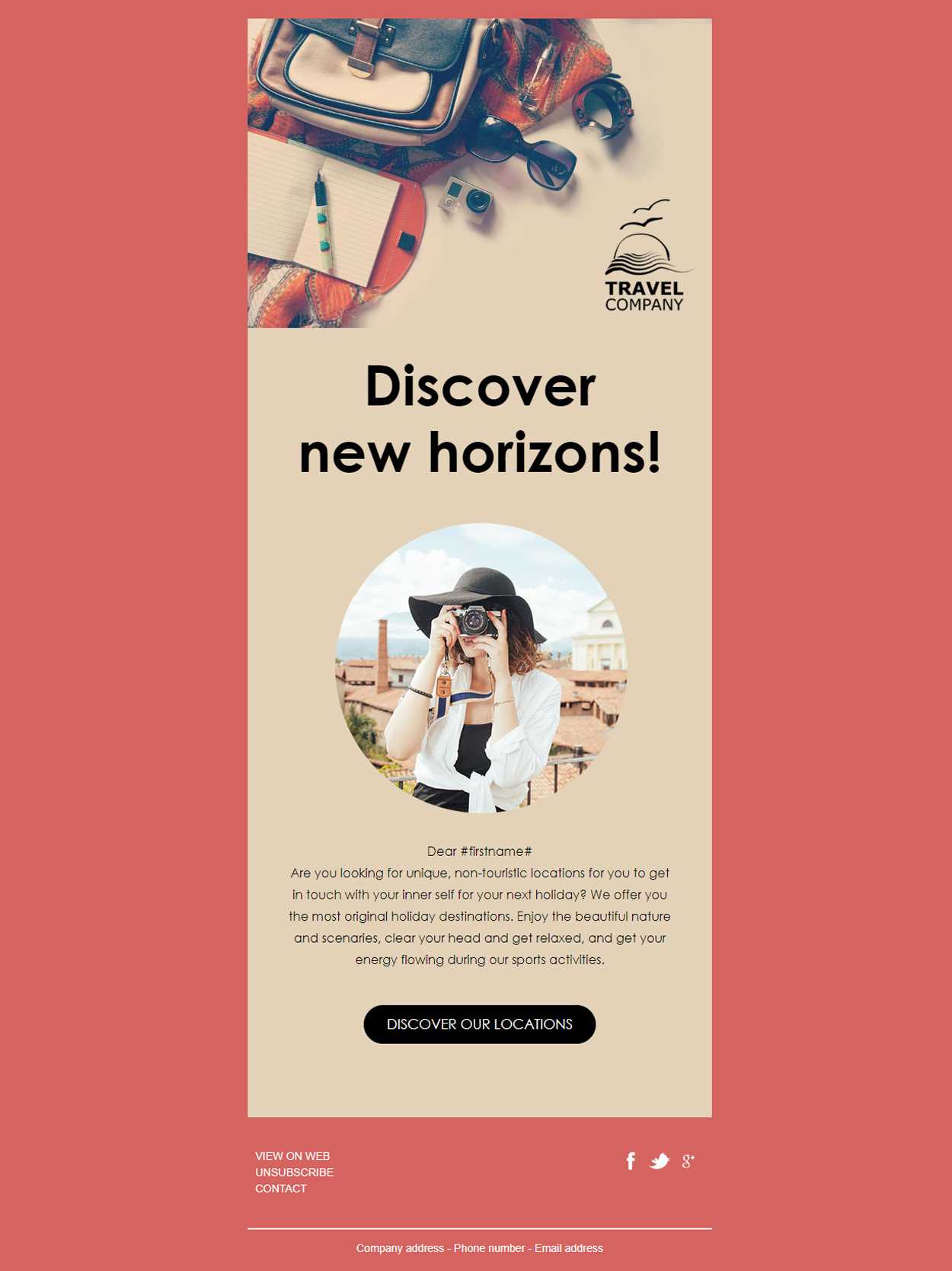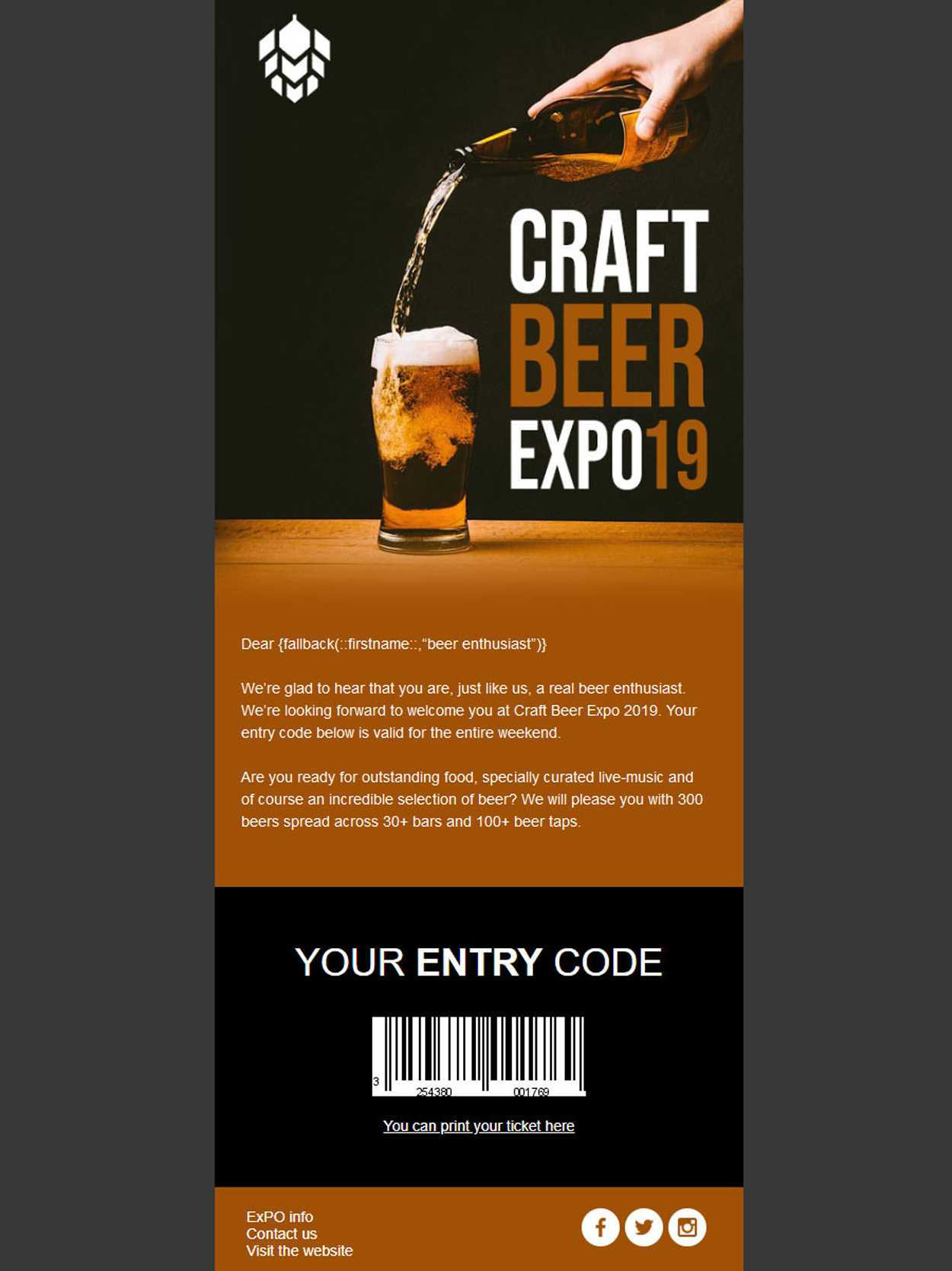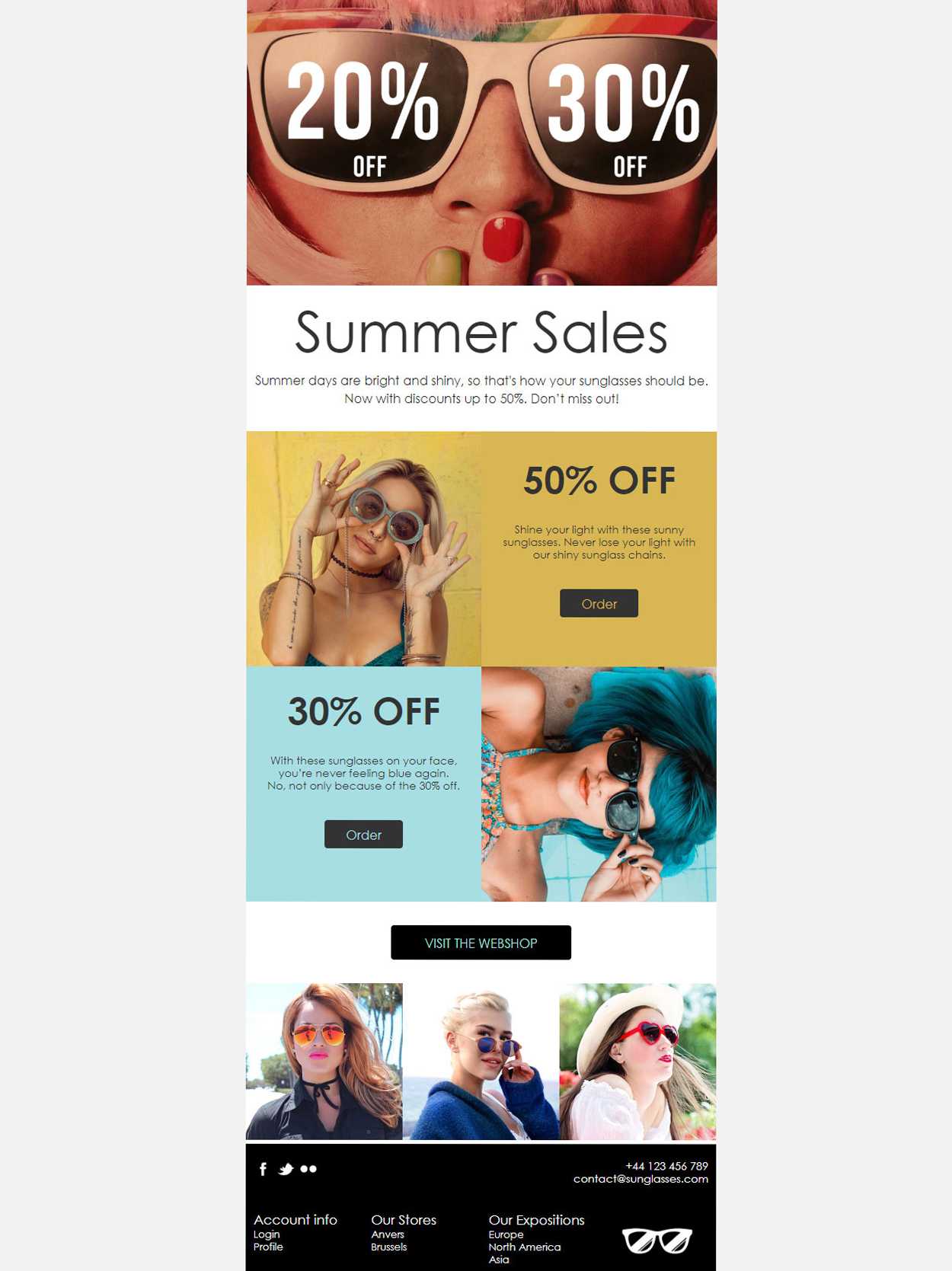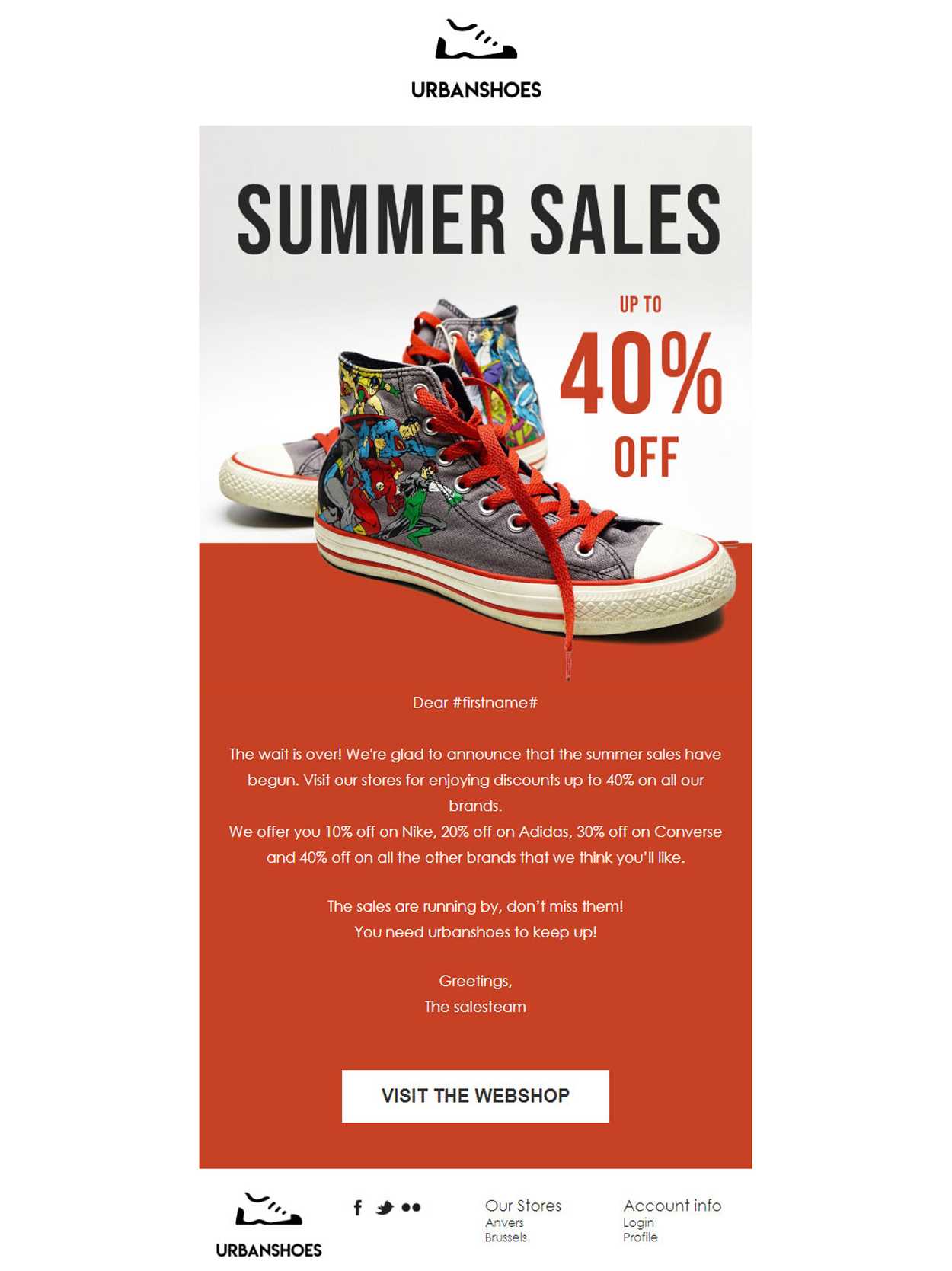 Would you like to try Flexmail?
Register your free test account and try our features for 30 days. Design interesting emails, build your target groups, and send your contacts emails that respond to their unique situation. Our support team helps you make the best possible start.
Free trial
No Credit Card required Easy set-up 30-day trial version