Create newsletters with
drag & drop
Anyone can design an email that works. Easily drag and drop the elements you need onto the canvas, like buttons, texts, images, lines and white space. The HTML is built automatically to make sure your content is optimally displayed in email clients and on mobile screens.
Create newsletters quickly with
pre-built design blocks
Design an email that perfectly matches your message using prebuilt email blocks and structures that work as templates. You have only to add your own texts and images. You customise the look and feel via the settings.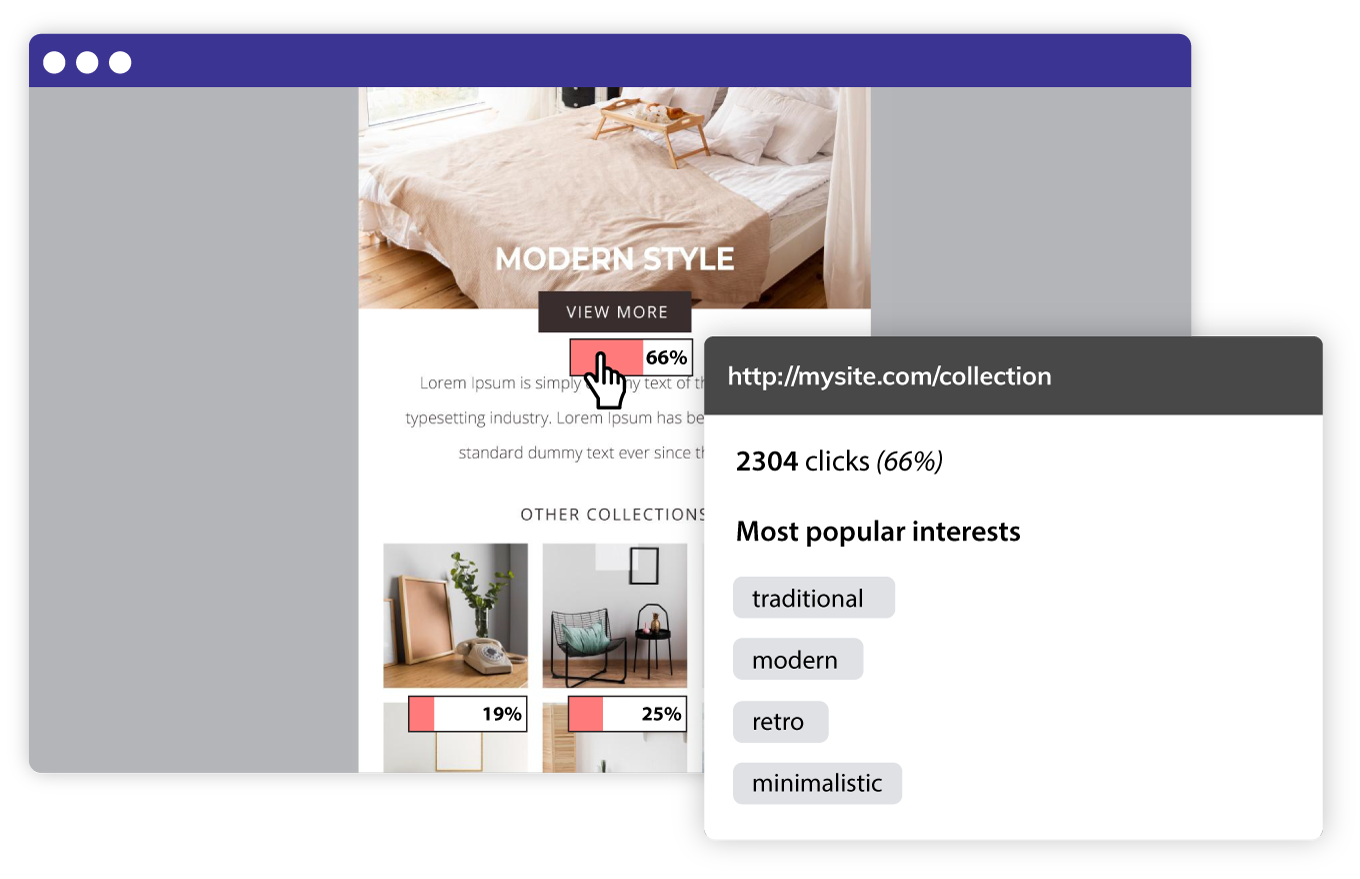 Measure your results

with interactive newsletters

Every email you send has a purpose. In your email, you entice your reader to click through. By measuring that click-through rate and implementing link tracking, you know exactly what content scores best with your target group. You can then save clicks on specific topics in your audience's interests to appeal to an even more specific target group next time.
Boost your email

with landing pages

You don't want to dump those enthusiastically clicking visitors on a generic website page. Use the template of your newsletter to build a corresponding landing page. That way, you immediately offer them the content they need to take action.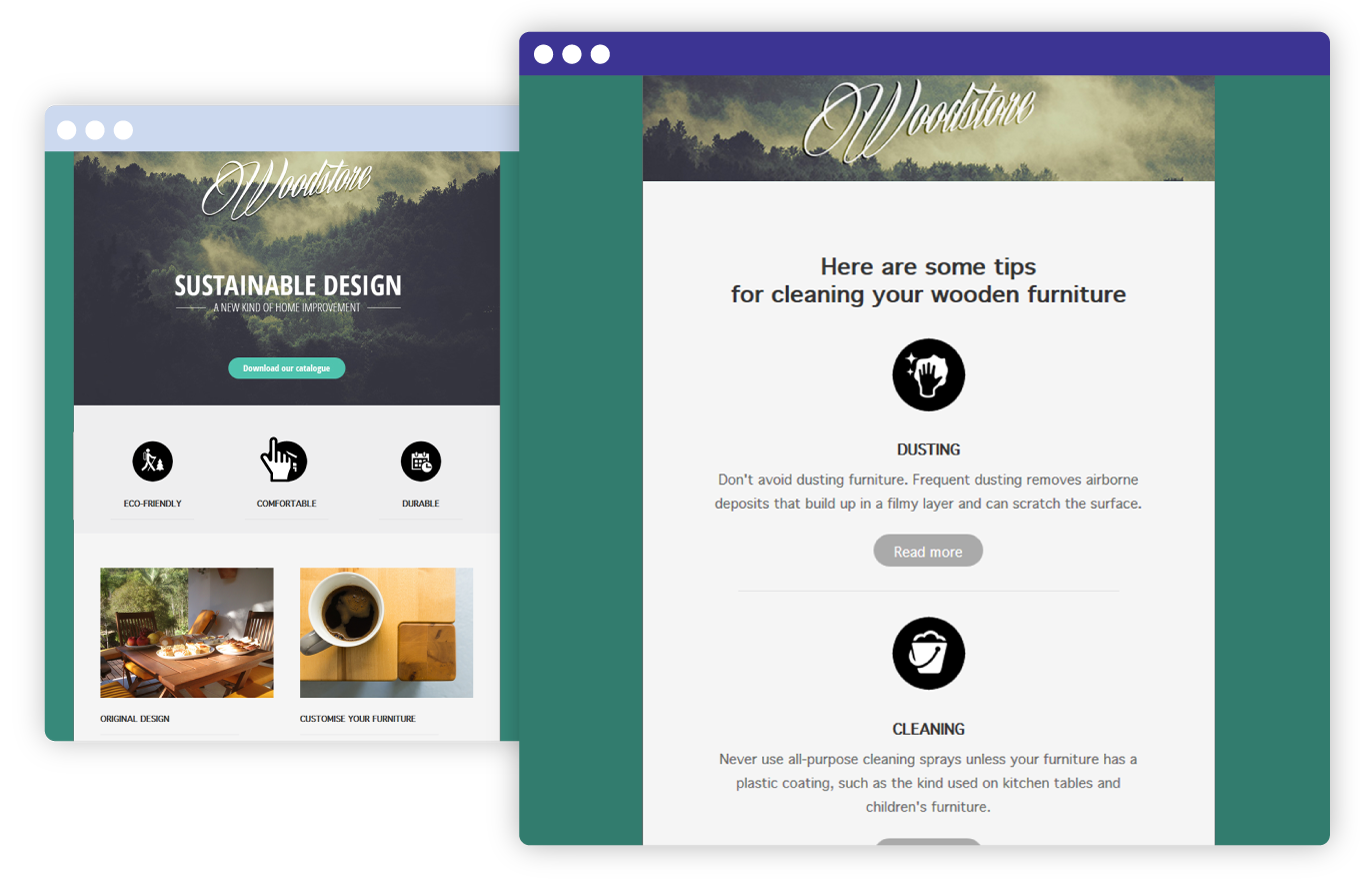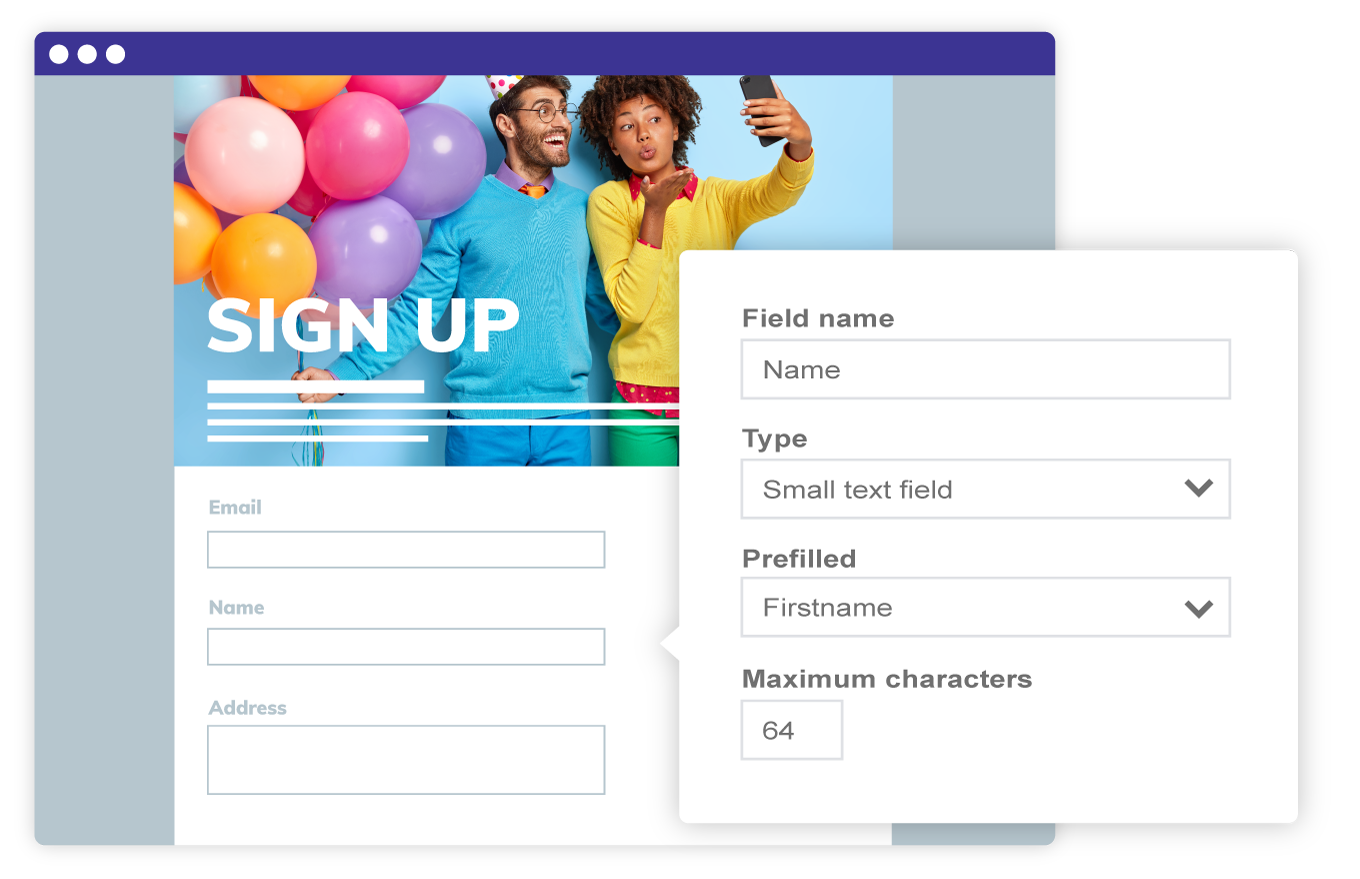 Collect valuable feedback

through forms or surveys

Because you build everything in Flexmail, you can pre-fill the fields in your form with information you already have.
Adapt the content of your newsletter for
different target groups
With Flexmail's newsletter software you choose exactly which recipients should see each piece of content. You build a single newsletter, but specific sections are only visible to a small target group.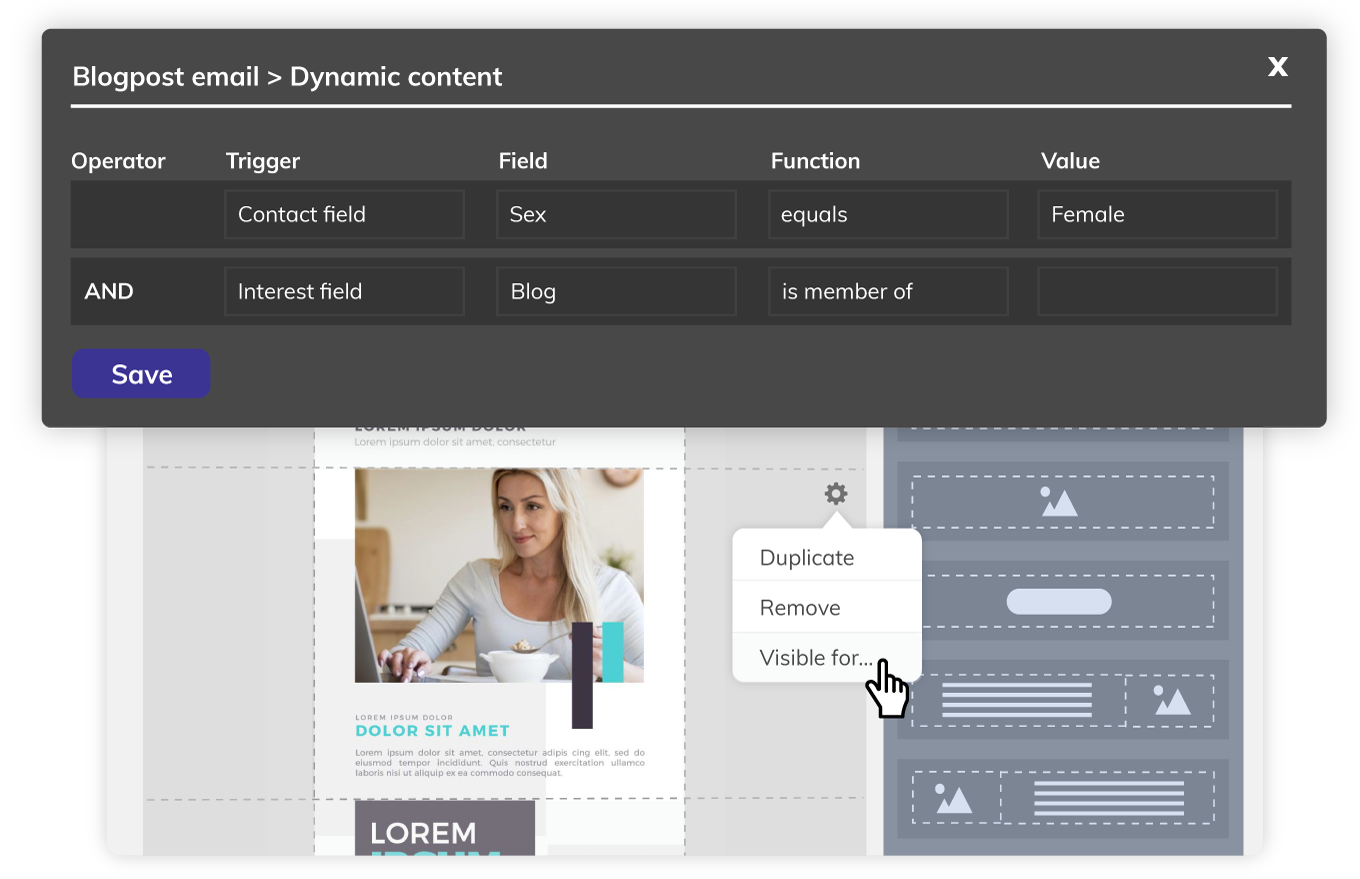 Add a
personal touch
Your readers receive a large number of emails every day. Stand out in the crowd by personalising your newsletter. Add your reader's name, personalise by location or use other personal elements to make a connection.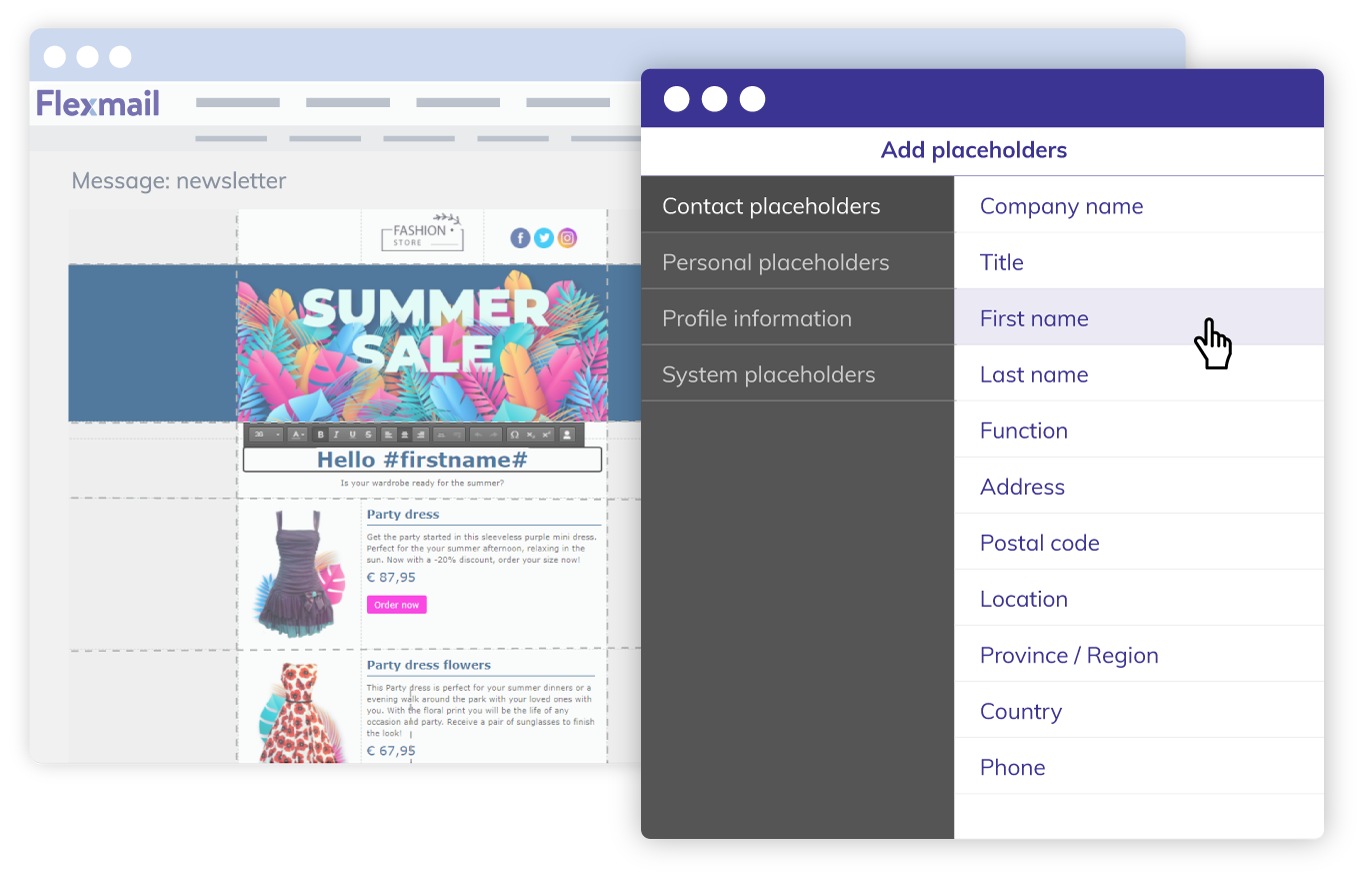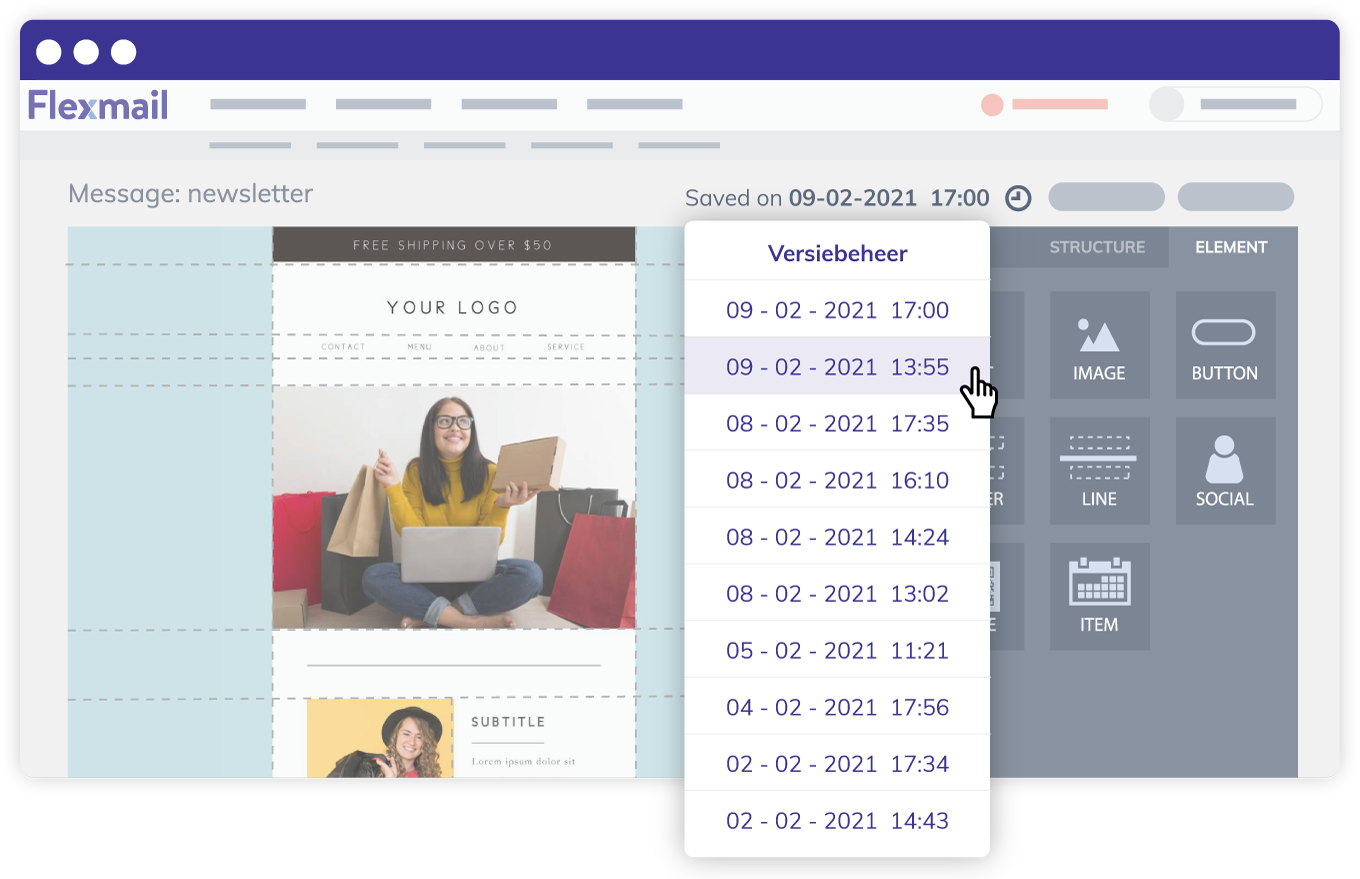 Retrieve previous changes with
version tracking
Accidentally updated the wrong email or overwrote your colleague's work? You can view and restore the previous 10 saved versions.
Design your own
newsletter templates
Create your own professional newsletters and other email templates for free. Work from a Flexmail template or start from scratch with an empty page. You can use your templates afterwards to create your landing pages as well.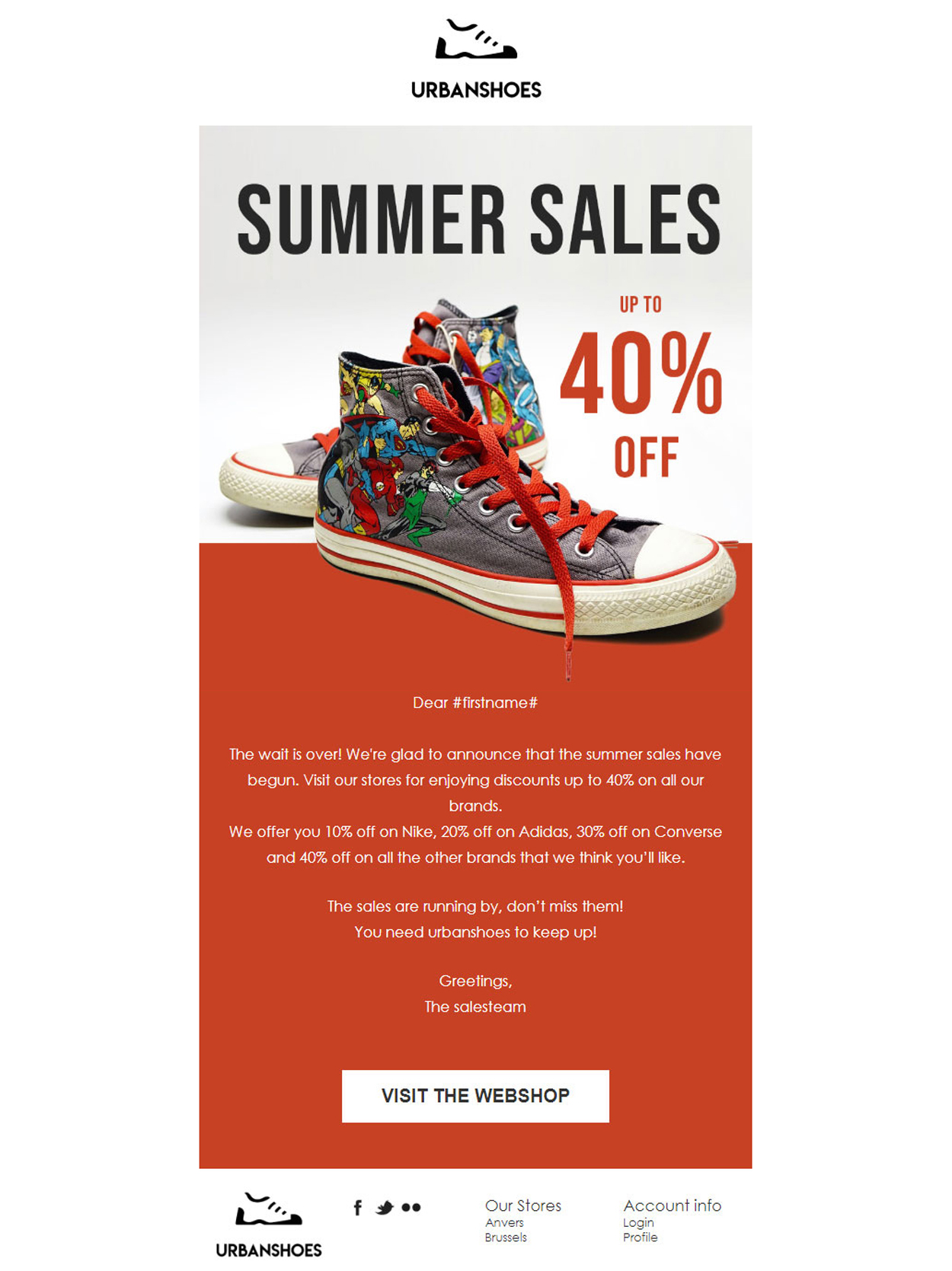 Ready to try
Flexmail

?

The trial period gives you free access to all the features of a Pro subscription for one month, including the drag & drop builder, automation scenarios, landing pages, surveys and more. Registering takes seconds and you do not need to provide credit card details.
Learn more about the drag & drop builder
In theory, you can easily send emails from Outlook. The benefit of working with a platform like Flexmai,l is that we take care of all your worries about spam, unsubscribes, data management, deliverability and measuring results. You pay for the number of recipients in your account. Then you send as many emails as you want.
Read here why we do not offer a free version
A drag & drop email builder is newsletter creation software. With it, you can build a professional email with a sleek design without any technical knowledge. Moreover, the email is automatically optimised for mobile devices. You simply drag and drop the elements you need (like pieces of text or images) to where you want them. Via a control panel, you adjust settings like fonts and colours. Your design is then converted to optimal CSS and HTML code for your newsletter.
You can design as many different templates as you like. Our pricing model is based solely on the number of recipients in your account.