Design forms, surveys, or polls with Flexmail
The more data you have at your disposal, the more you learn about your recipients and the better you will be able to personalise your next campaigns. All of this can be done at one place, in Flexmail. Design forms and surveys and link them to your emails. New data is added to your database automatically. If your recipient interacts with your form, you can react to this immediately, using the Flexmail automation.
Free trial
No Credit Card required Easy set-up 30-day trial version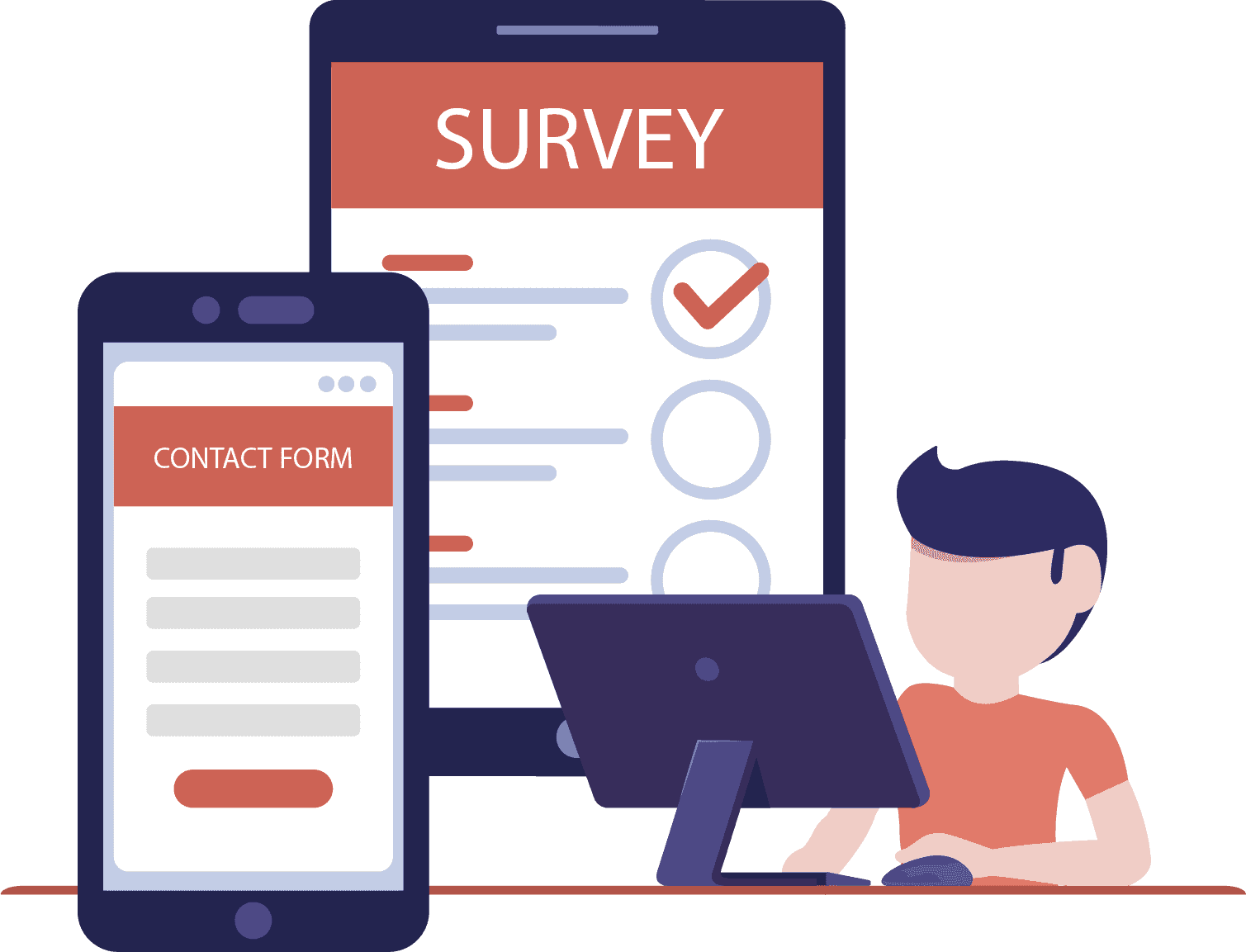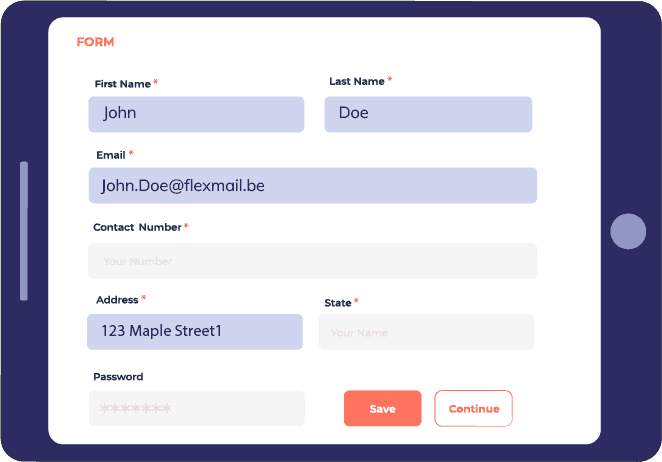 Enrich existing data
Add data already included in your database to the fields in your forms beforehand to help your contact save time and to increase the chance of feedback. When your contact adds new information, your database will be updated automatically.
Working with a smart database
All your results in one place
By creating your forms and surveys in Flexmail, you set up marketing automation without integration. All of your reporting is collected centrally, allowing you to act immediately on the basis of the right data.
Discover Flexmail's real-time reports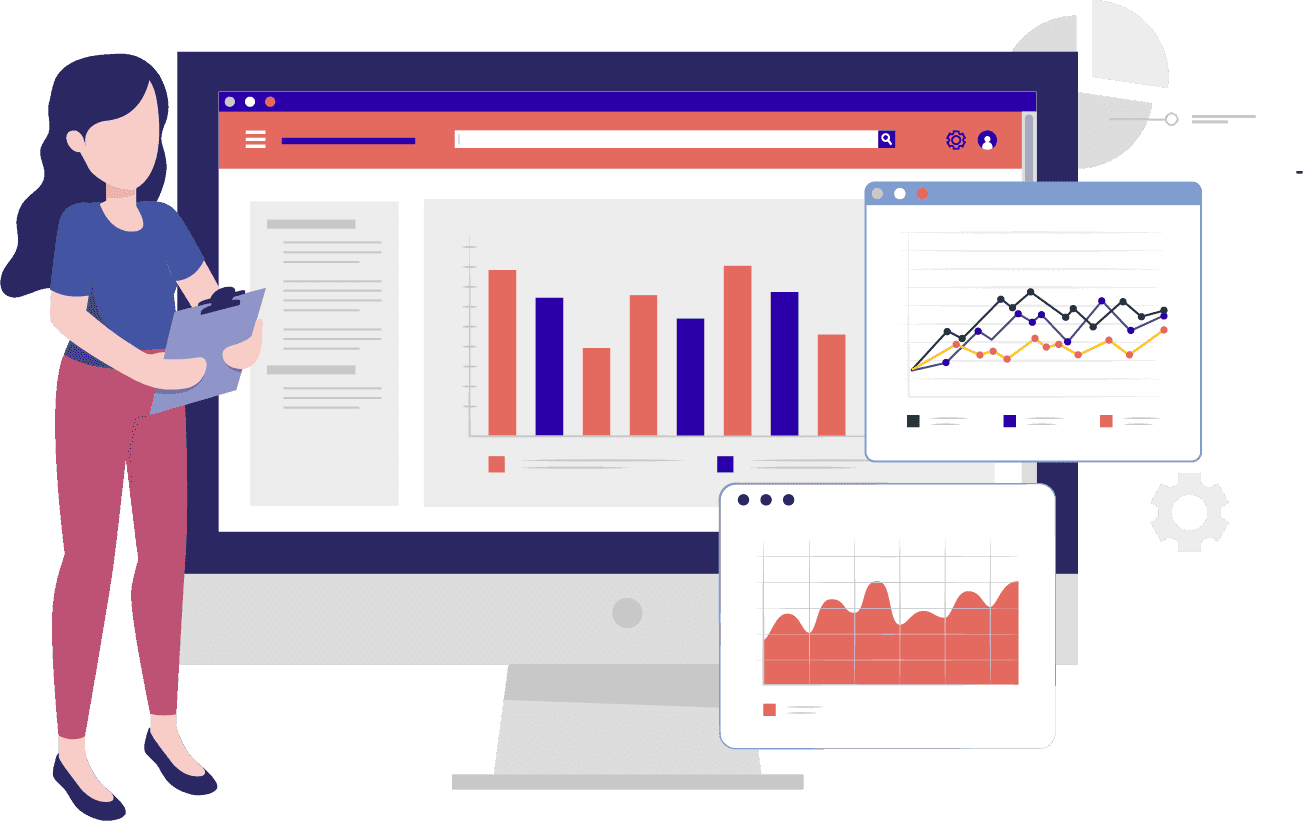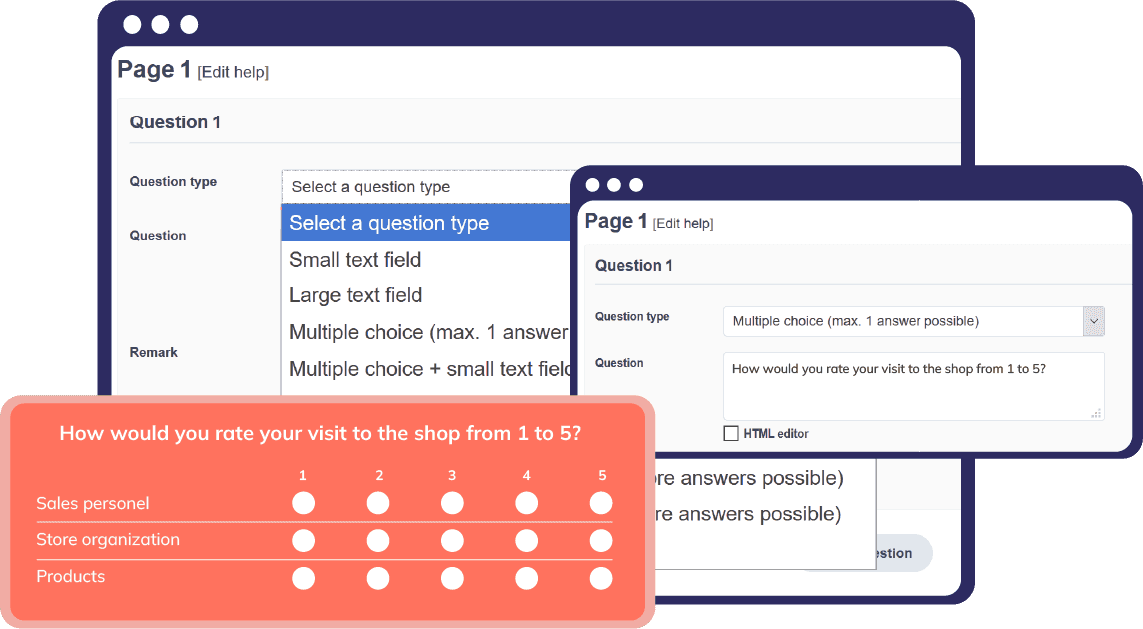 Collect valuable feedback
Compose your survey by spreading various question types across the pages required. Respondents can complete the survey anonymously or state their name. You share your form or survey by sending it by email or by sharing the link.
Conditional logic
Using scenarios, you ask the right follow-up questions and skip anything that is no longer relevant. As a result, surveys do not feel like interrogations but rather like conversations.
What interests your readers?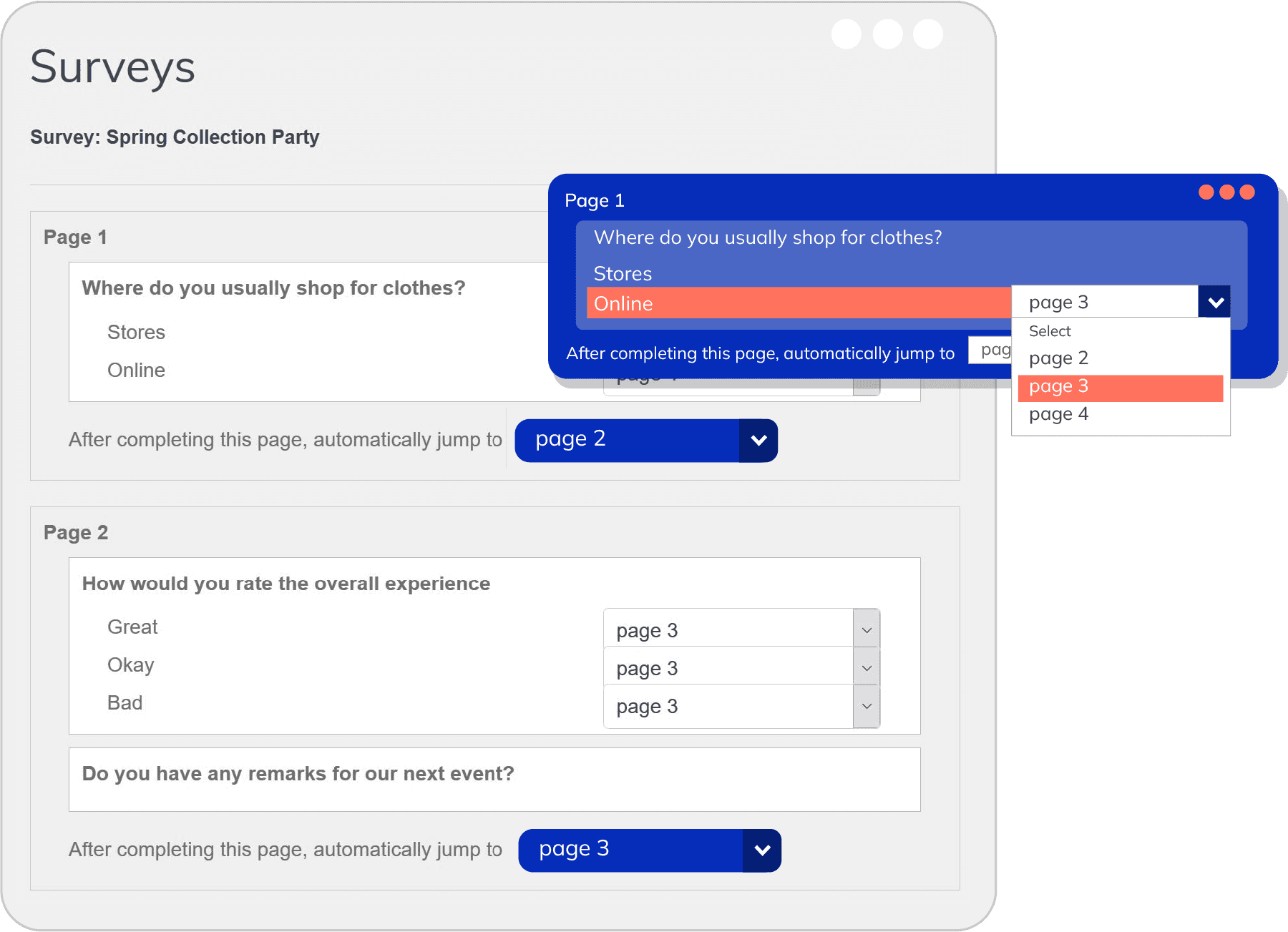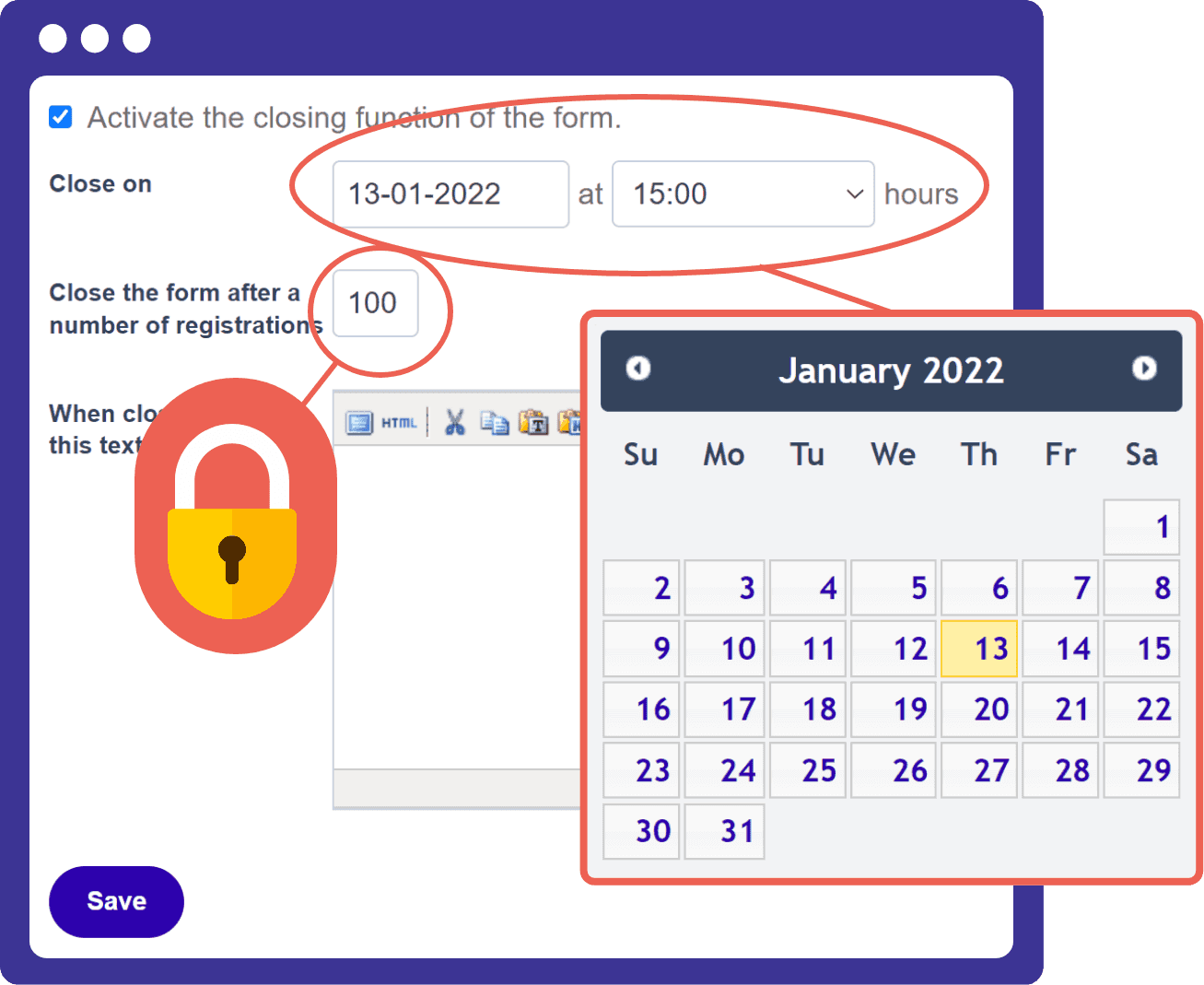 Use Flexmail for event follow-up
Limit the maximum number of participants for your form if the number of places is limited. Show a final message if you want to receive feedback until a specific date. Respond automatically to people who completed – or who did not complete – your form.
More about automated mailflows
Learn more about forms and surveys