Landing page design via drag & drop
Boost your conversions and sales with landing pages. Start with a template or build your own landing pages by dragging and dropping different elements and structures. Show your visitors the exact content they need to take action.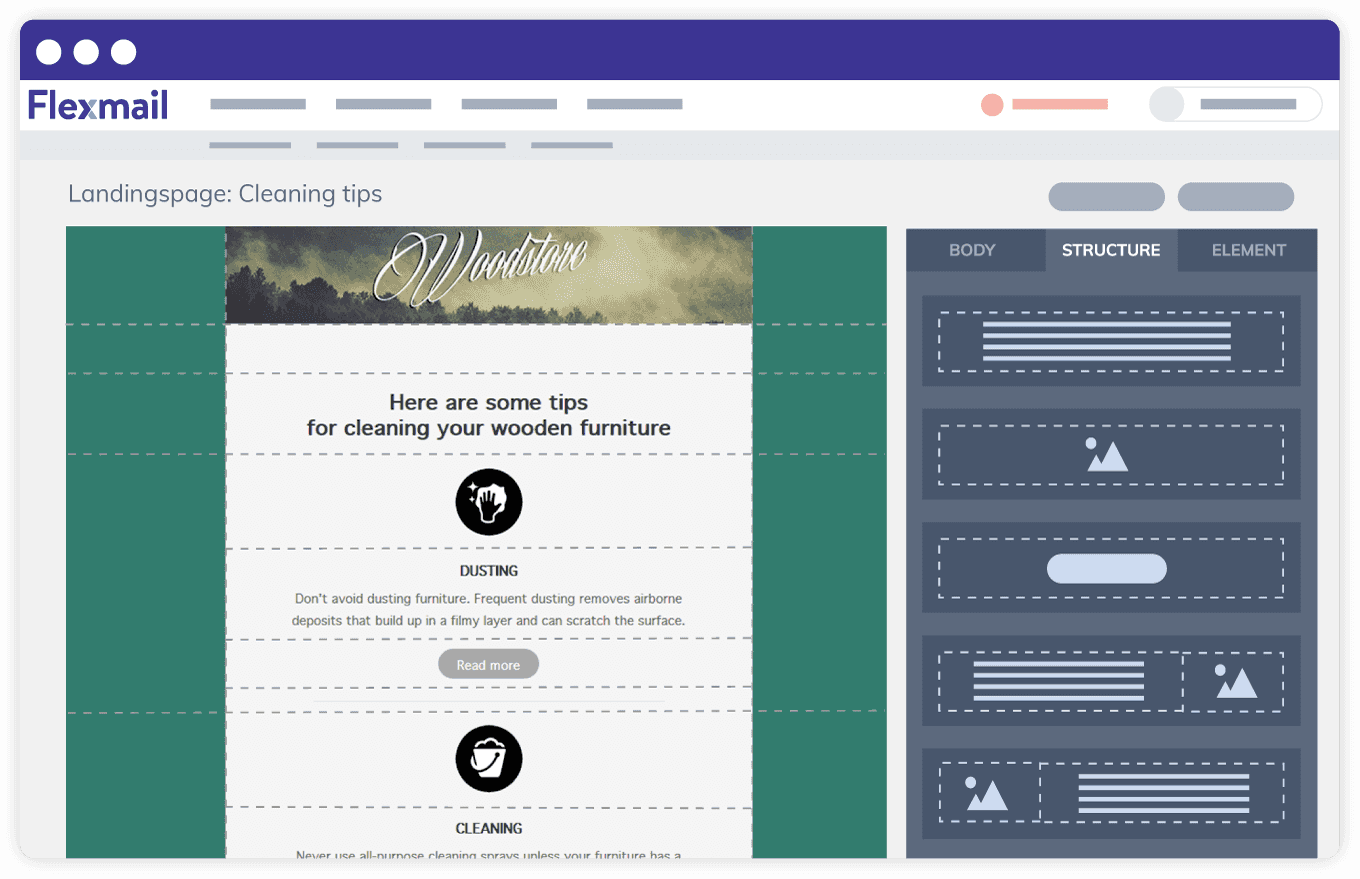 Build good landing pages yourself
Recognition builds trust. Use the same design for your emails and landing pages to perfectly align them with your message and branding. Drag images, text, titles and buttons to where you want them and adjust the settings to get the right feel.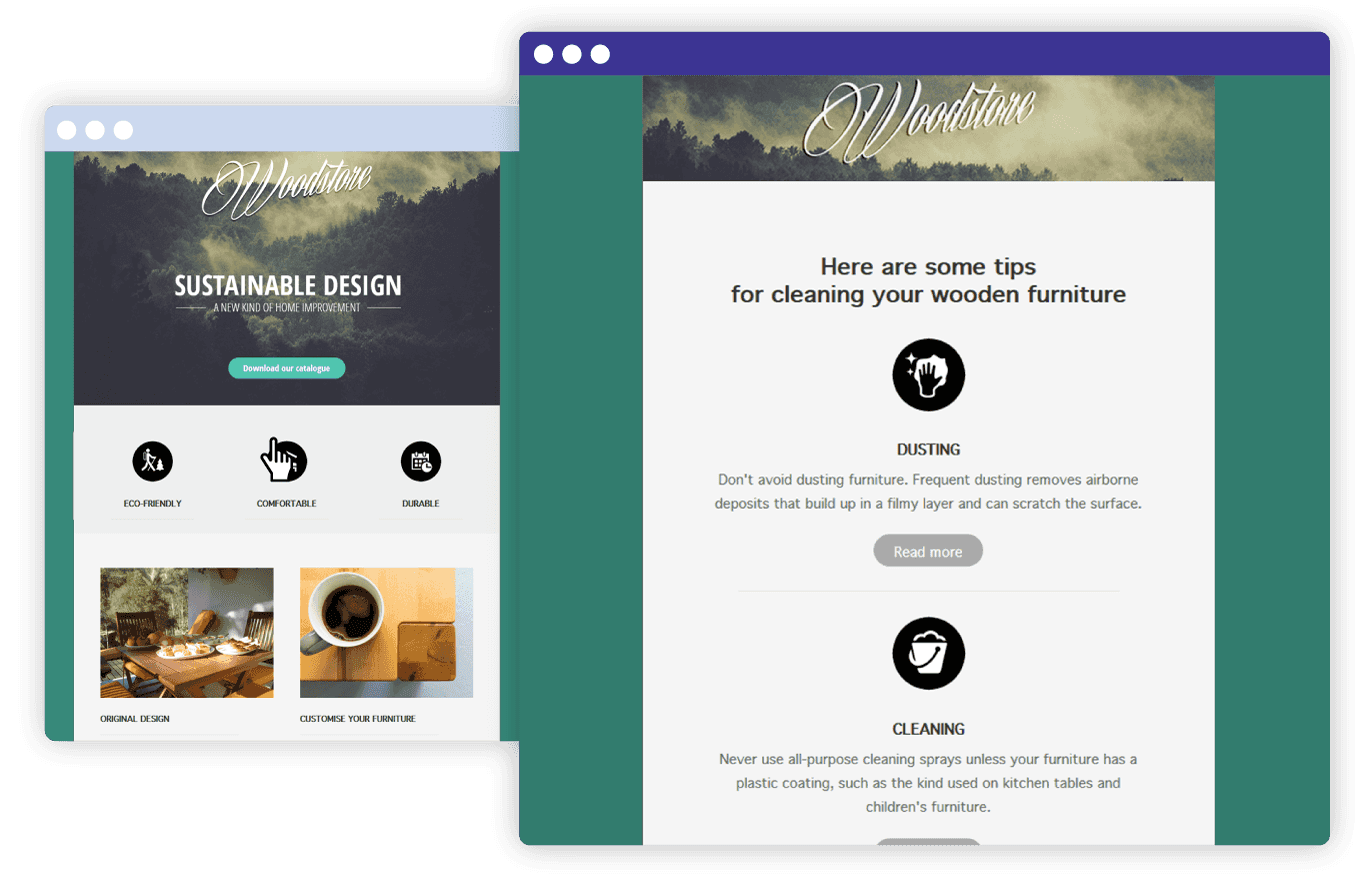 The right message for every audience
People who click through to your emails already have existing knowledge and expectations based on the info they get from you. Reel them in by giving them the exact reasons they need to take action. Personalise elements to focus your message even more.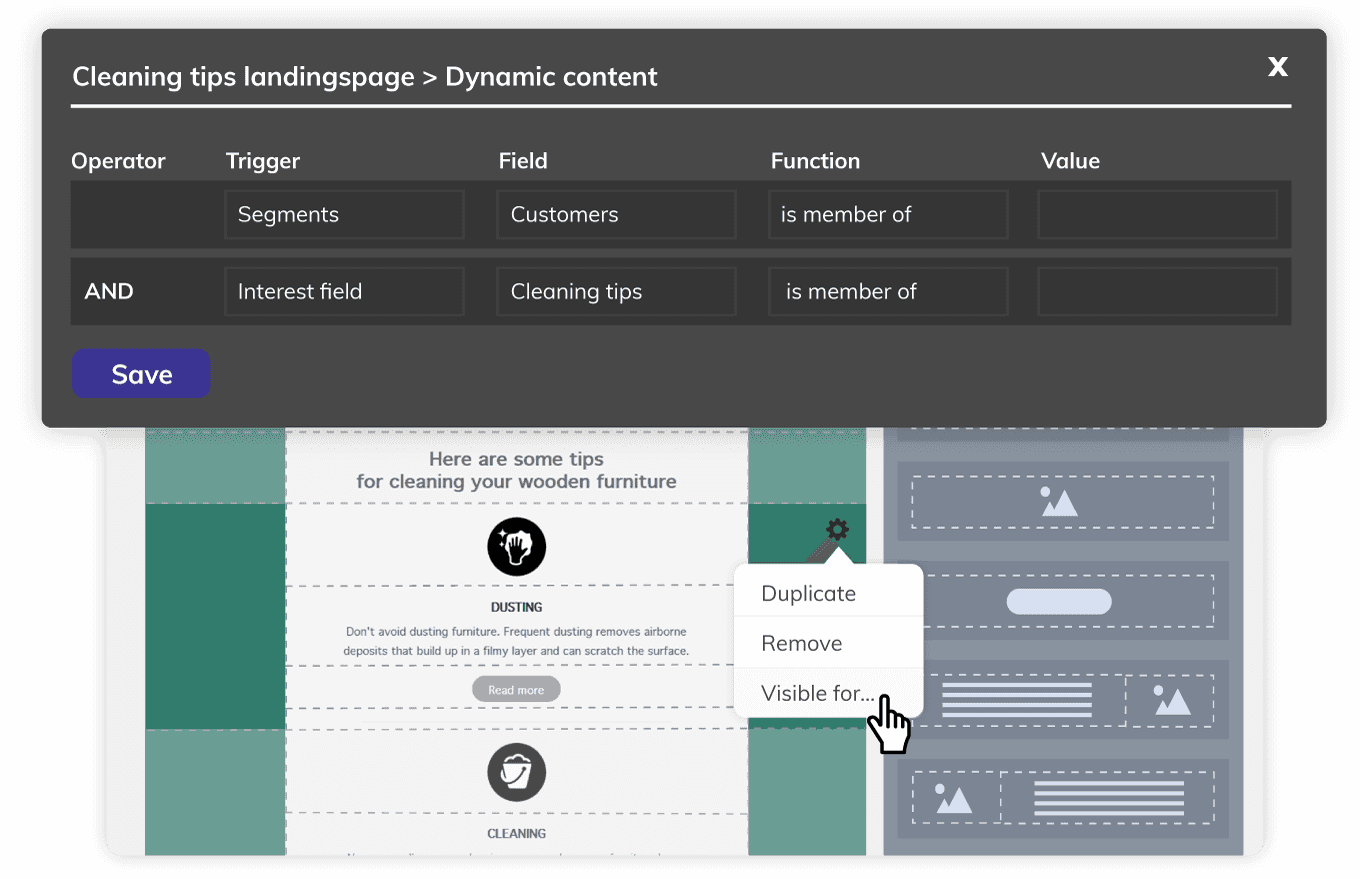 Design your own templates for emails and landing pages for free
Save your favourite designs as templates to be able to launch campaigns even faster next time. Use the same template or create a derivative version for even more recognition.
Import your own HTML templates
Do you already have a design? Then import your code directly. That way, you can still benefit from Flexmail's link tracking.
Start with one of our landing page templates
We have a plethora of templates ready to go for you to choose from. Use them for inspiration or see them as the perfect basis for applying your own corporate identity. Announce a product launch, build trust with a clear confirmation page or offer specific information your target audience needs to take action.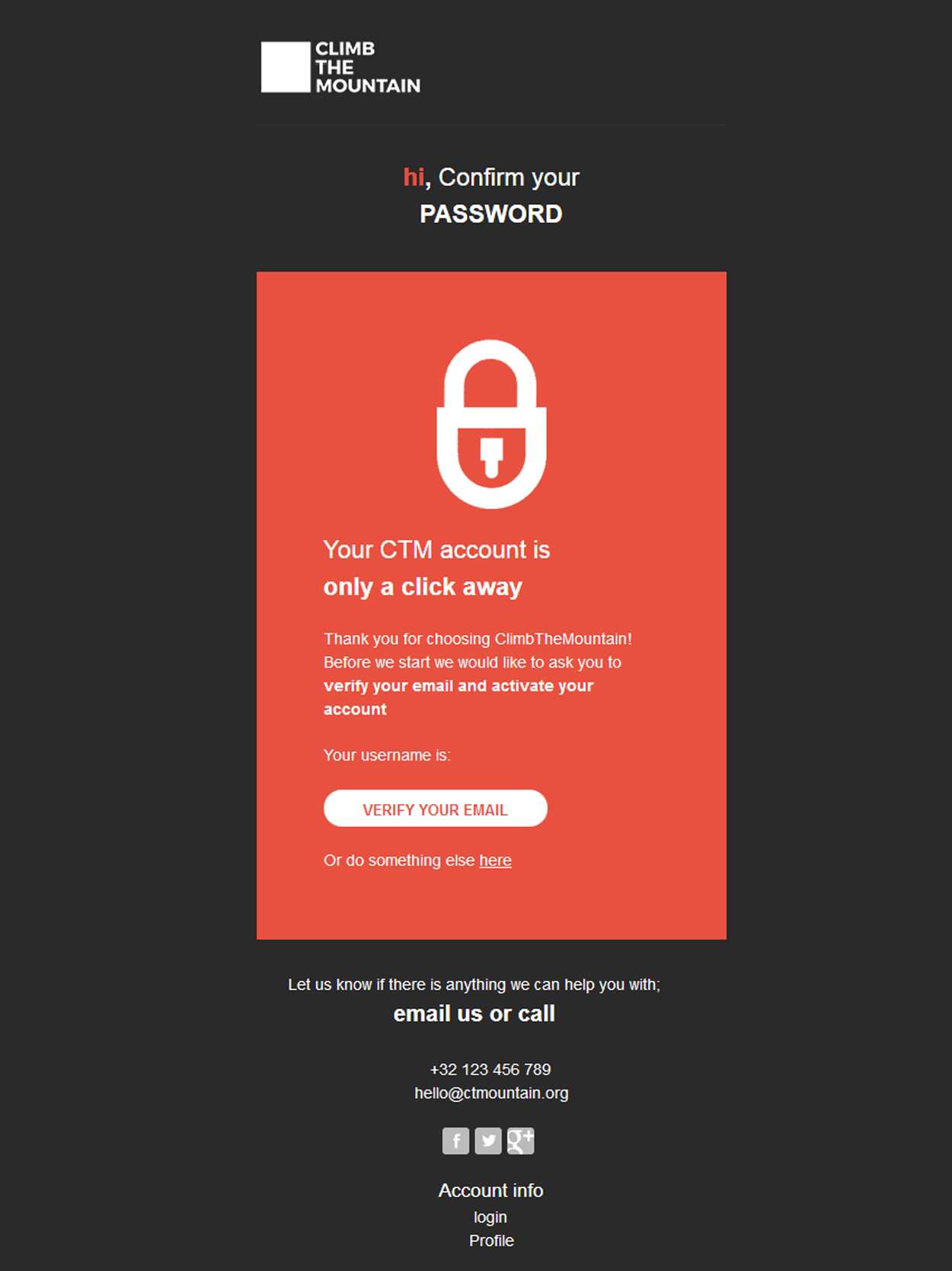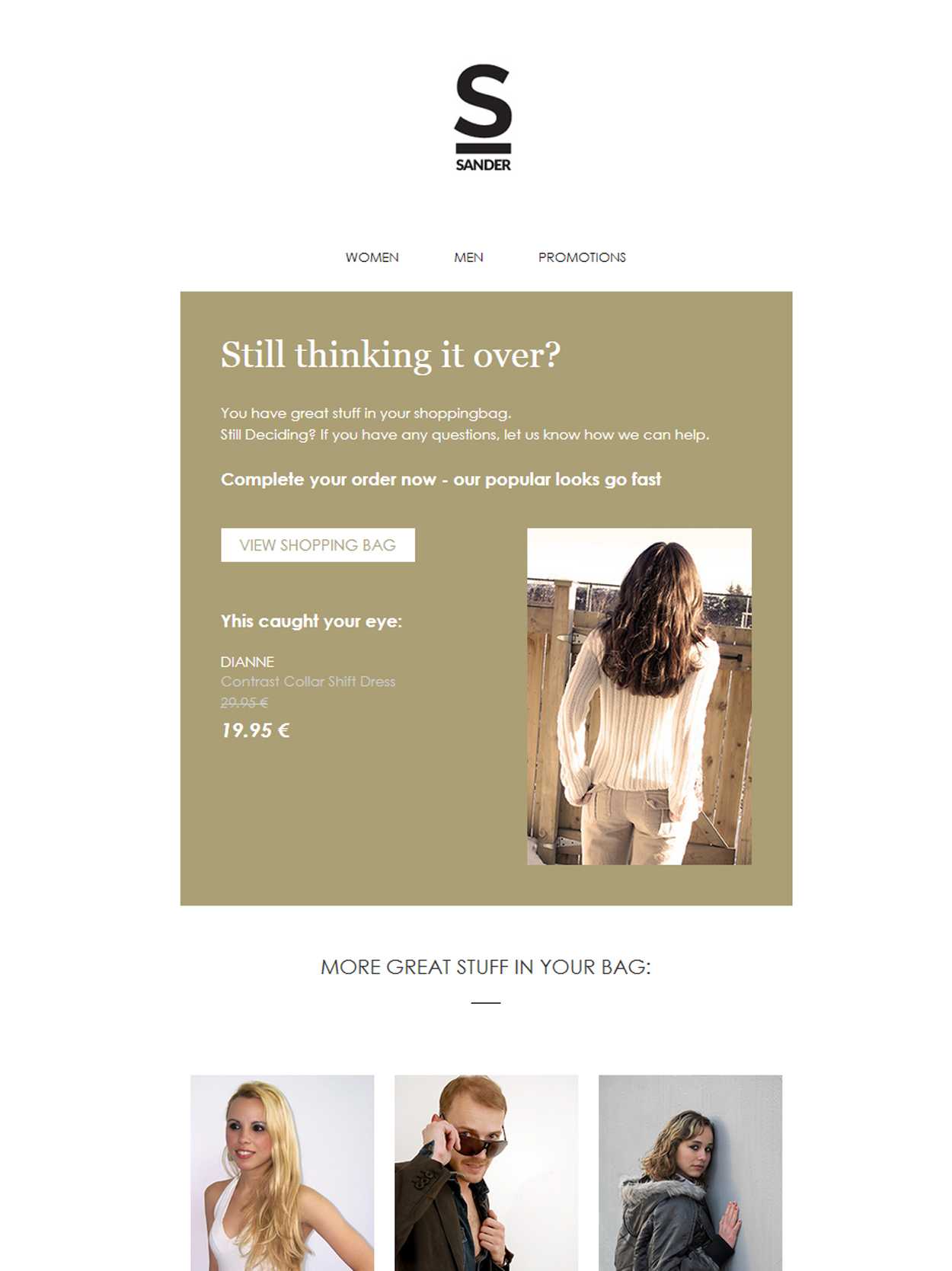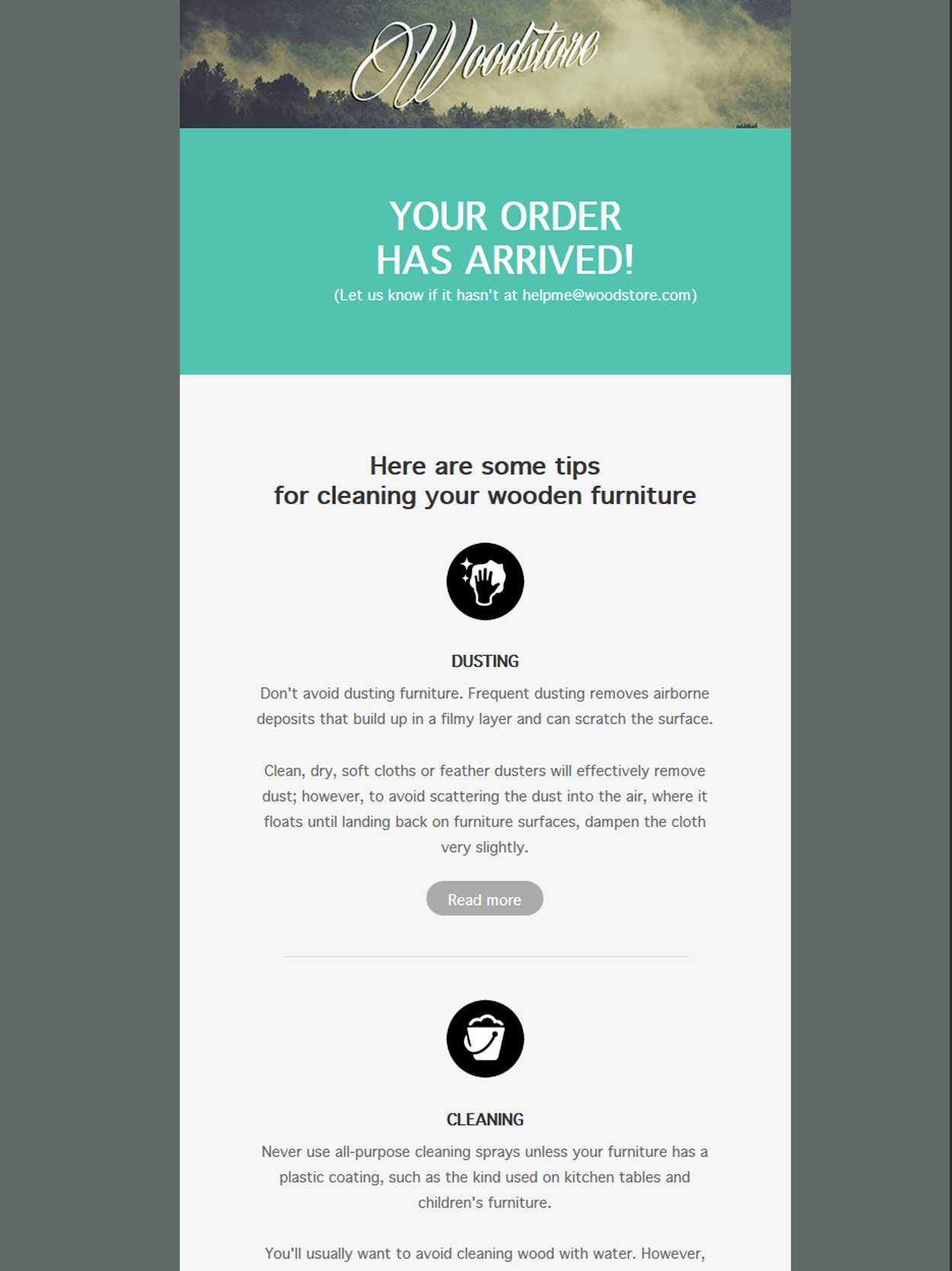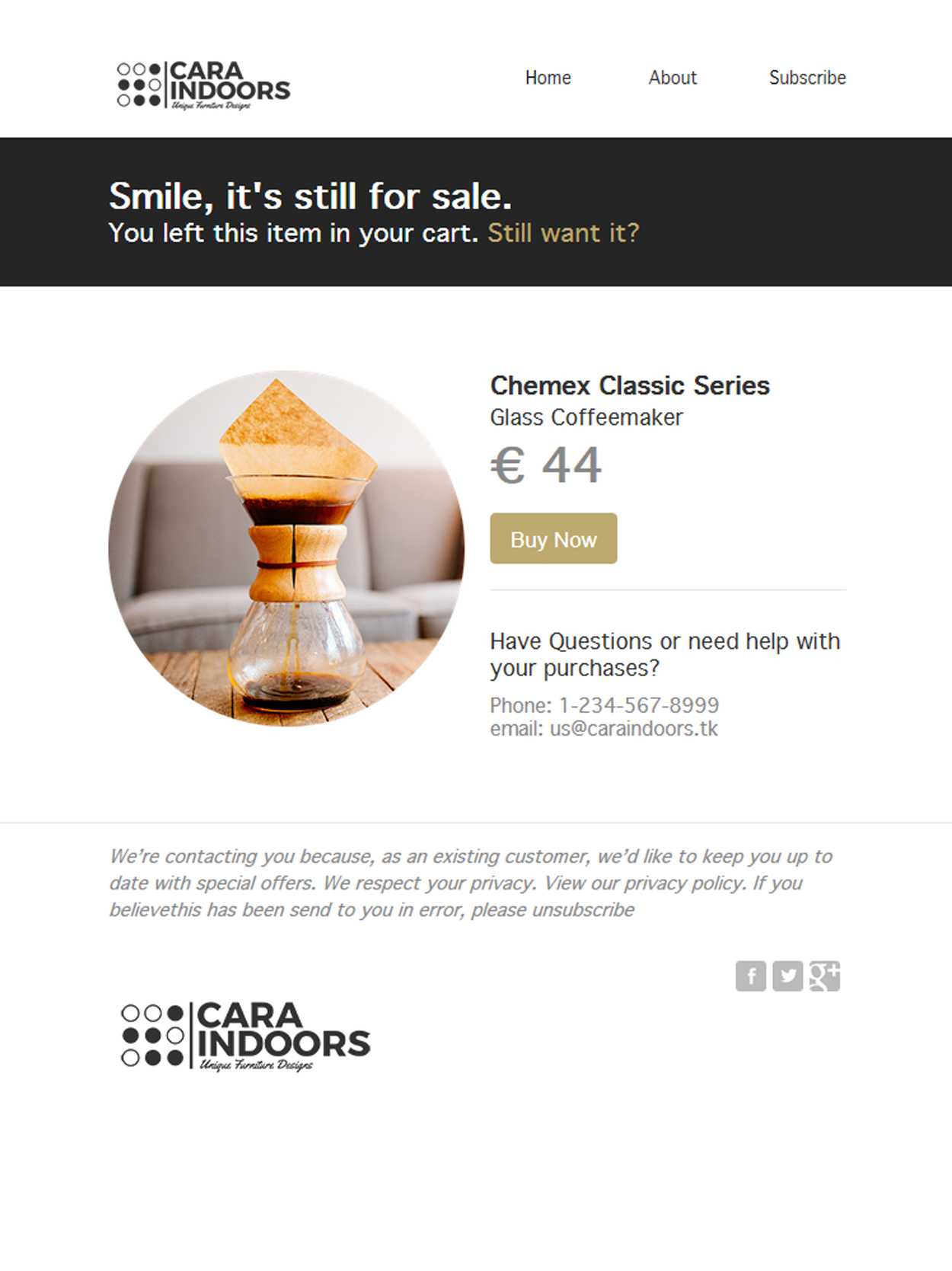 Unlimited free landing page design
Do you use a Flexmail Pro subscription? Then you have unlimited access to free landing pages by Flexmail with the perfect features for professional and personalised email marketing.
Design tailor-made emails and campaigns, reach the people that matter to you and learn from the results. All in one tool. Try it now for free for 30 days.
Free trial
No Credit Card required Easy set-up 30-day trial version
Learn more about the landing page builder
FROM OUR KNOWLEDGE CENTRE
A landing page is a web page that is specifically created to make a visitor take a certain action, like register for a training course or order a product.
Unlike regular pages on your website, you write them for a very specific target group. This could be people who click on your advertisement or who have just read your email.
Often, these pages cannot be found in the menu of your website, because they are built specifically for your target group. Landing pages do not make your brand easy to find in the search results. You want your landing page to match the content of your email as closely as possible, so that fewer visitors drop out and no one is distracted by other information on your website.
Finally, the big advantage is that you can measure exactly which recipients click through from your email to your landing page. That tells you a lot about the interests of those people, but also about the effectiveness of your email. It also allows you to share exclusive content with your newsletter
To build a landing page, you do well to start with a template like the template of the related email. This ensures recognisability and trust: your reader knows they have arrived at the right place. In your template, you then drag and drop the various design elements where you want them to be.
Do you already have a template or HTML for your landing page? Then you can just paste it into Flexmail and link it to your email.